Published
November 11, 2019
|
By
Shani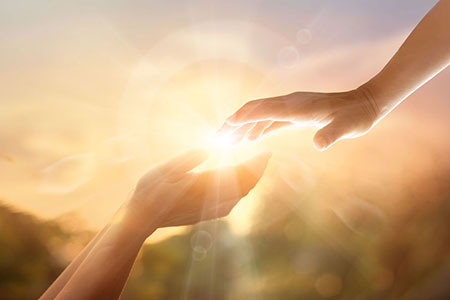 Sometimes my brokenhearted clients ask when the person they love will also hurt the way they have been hurt by them. They have been wounded, sometimes very deeply, and they so desperately want to know that the one who hurt them will also suffer in the end. Preferably, a lot!
They desire retribution for all the pain, suffering and deceit they have suffered due this person. There has to be some kind of justice. Isn't there some form of karma, they will ask pleadingly.
Some spiritual teachings and belief systems suggest that our most emotionally challenging experiences in this lifetime occur as a result of life lessons we have agreed upon with other souls, before being born into this particular lifetime. This concept is known as our life plan, soul agreement or soul contract, among other.
These challenges can present themselves as blockages and patterns, that we aspire to finally recognize on a soul level and then to rise above – too often after repeating the same lessons many times over during this lifetime and others.
Yes, it makes sense to me that there is a profound lesson in harsh, life-changing experiences, but it's not so easy to see it that way, and to believe it could be something we would have agreed to, especially when we hurt so badly now.
Posted in

Afterlife, Healing, Life Design, Lightworkers, Mediumship, Psychic Phenomena, Psychic Readings, Reincarnation / Past Lives, Spirituality
|
Tagged

abuse, Afterlife, anger, blockage, compassion, disappoinment, evidential mediumship, forgiveness, justice, karma, Karmic Law, kindness, Life Design, life experience, life lessons, life path, life plan, life purpose, life review, lifetime, medium, mediumship, mediumship reading, pain, past life readings, past lives, patterns, psychic medium, revenge, selflessness, soul agreement, soul contract, soul evolution, soul growth, soul purpose, spirit communication, spirit contact, spiritism, spiritual messages, spiritual teachings, spiritualism, suffering, The Other Side, wisdom
|
Leave a comment