Published
December 7, 2018
|
By
Jeffrey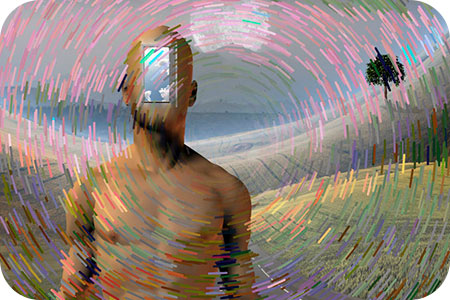 I was recently asked what it feel like to be able know things about people, without them telling me anything. "It helps me feel connected," I quickly replied. People are often awed about the things I pick up during psychic readings and conversations.
I try to keep it in perspective and remain healthy, so I continue working hard to not use my hyper-sensing skills as a means to have power over someone, or to get attention, or to be awed without people understanding that it's the connection between us that's powerful. I just am able to facilitate this connection, nothing more. If people want to learn how I do this, I offer to teach them how 'I do it' and help them figure out how they can do it in their own way.
I was speaking to a friend on the phone recently, and she told me that the mother of a mutual friend, and even closer friend to her, had passed away. After asking her to share my condolences with him, I picked up something from who I thought was the energy of his mother, and asked her to share it with him. But he didn't appreciate it. He said he was bewildered, and I felt horrible.
Posted in
Afterlife
|
Tagged

Afterlife, bereaved, clairaudience, claircognizance, clairvoyance, communication, compassion, connection, death, ego, evidential mediumship, extra-sensory perception, ghost whisperer, grief, medium, mediumship, mediumship reading, parents, professional psychics, psychic abilities, psychic attunement, psychic awareness, psychic medium, psychic reading, Psychic Readings, reading, self-expression, sensing, sixth sense, spiritual messages, trauma, validation
|
1 Comment