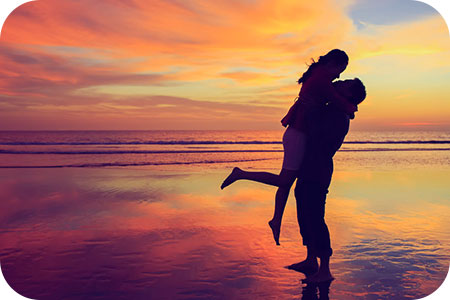 When you feel a love connection with someone, why don't things just automatically fall into place? Shouldn't falling in love be easy and simple? For most, it is not, and the reasons vary.
A child only instinctively knows to fear falling and loud noises. Everything else is taught to us by our parents, culture, education system, media, and authority figures in our community. They are the ones that put values upon us, teaching us what is important, and what is not. Whether you agree with them or not, you absorb it, and more often than not mimic it. I often hear people say "I am nothing like my mother and father!" And yet, they emulate traits of their parents, especially the ones they dislike the most.
Love should be easy, but when it is not, perhaps it is because you have some work to do yourself. We co-create our relationships. If it is toxic, we each have a role. Difficult relationships are challenging and we all go through them – some more than others. I myself walked into an extremely toxic relationship thinking it was going to be an epic romance!