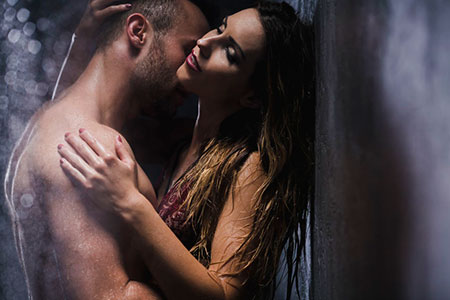 Human beings are driven by a sanctified sexual instinct. We thrive on pleasure, and work hard to avoid pain. But, being  open enough to allow the sublimely sacred, sexually-originated, artistically-inherent flowing energy to merge without resistance is another story altogether.
Our DNA implanted thrill devices, instilled in us before birth, activate as soon as we are born. We arrive needing to connect, receive warmth and to belong; to be held and caressed. Soft, tender words sooth us; caring for our needs are hopefully immediate and remain paramount all the days of our lives.
As complicated and complex as it may seem, in order to satisfy our deeply infused, divine artistic creative yearnings, we generate experiences that are needful, vitally life-sustaining. Some are quite painful, to be sure, but none are unwarranted and unnecessary.
And, though we may spend a lifetime, trying to unravel layers, upon layers, upon layers of meaning hidden in intimacy – which disguise so cleverly our basic internal needs – the impelling desire to connect remains. This connection is projected and received as attractiveness. We all are generated by the impetus to attract.