Paranormal Phenomena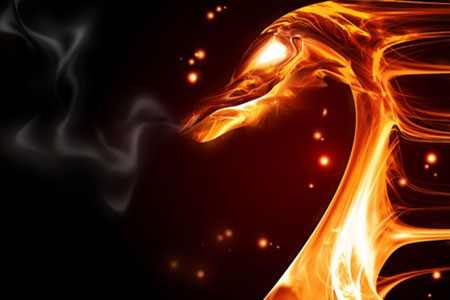 Dragons are often relegated to the realm of myth, but in my experience the energy of these beings can serve as an ally in our everyday life. Dragons in the western tradition tend to have a bad rap. For example, in some Judeo-Christian theology, the dragon is considered a symbol . When I first encountered this type of being in my own life I was taken aback. My roots stem from the Judeo-Christian tradition and much of my training and personal evolution stems from this background.
In eastern cultures, dragons are looked upon in much the same way westerners consider angels. These beings bring with them blessings, help, and unique power to facilitate change. Dragons are also represented in the Biblical tradition as well, but they have a different name.
Several years ago, I had my first encounter with a dragon-like being. When I saw it I heard the word seraph, even though at the time I had little familiarity with the term. I looked up the term and the literal meaning of the word is, 'flaming serpent.'
In my experience, the creature looked exactly like the traditional conceptualization of a dragon, with a few minor differences. I realized after this first encounter I had interacted with a seraph – one of the classes of angels. Continue reading →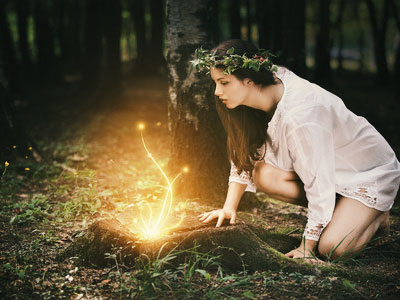 In ancient times, untouched by technology, humanity was exceedingly close to all of creation. In the earliest spiritual traditions people universally believed in elementals and nature spirits, which today is known as animist religion. Although modern society has for the most part lost touch with these ancient beliefs, they remain very much relevant in neo-paganism, new age spirituality, the occult and modern mysticism.
Nature spirits, including elementals, are believed to be various types of beings or spirits which inhabit nature. Nature spirits abide in trees, flowers, and all other plants, as well as oceans, rivers, lakes, mountains, and minerals. They exist in many forms, and many of them have a human appearance. They are believed to exist as the life force in all living things, as well as the planets, and stars.
Elementals are ruled over by the angels, archangels, and the deva spirits. These spirits are thought to possess supernatural powers and are usually invisible to humans, except for those who possess the psychic ability of clairvoyance. They are the spirits of the four elements air, fire, water, and earth. Continue reading →