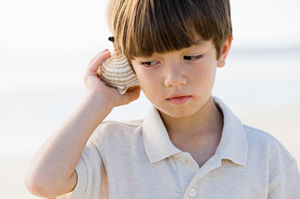 Have you ever heard mysterious whispers? If so, what were they trying to tell you?
Well, growing up in Columbus Ohio, I often heard whispers or someone I could not see who seemed to be trying to tell me something. Today I know that is called clairaudience.
I could not understand these whispering voices back in the 1960's, and it was certainly not something you would talk about.
Ghosts, paranormal phenomena and psychic mediumship were simply unheard of in my community! It was different then, not like today. These days we have easy and open access to paranormal books, tours, videos and various sources on the Internet. Nowadays you can walk into any library, or log into your computer, and find something about this subject; or you can switch on your TV – it seems almost every channel you turn to has some of other program about paranormal or psychic phenomena. Continue reading →