The Life Lesson Of Unconditional Love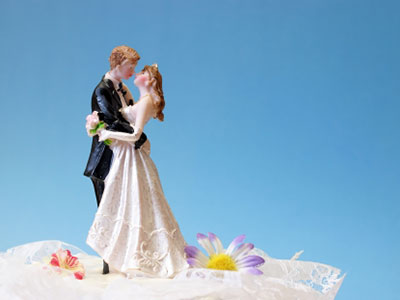 I was talking to a friend one day about wedding vows. She is an articulate academic, and a really deep thinker when it comes to the breaking down of words and their more profound meaning. I asked her whether she honestly saw what was coming when her pastor recited the wedding vows 'in sickness and in health' and 'for better or worse' on the day of her wedding.
"No, I did not," she replied. "I could never have imagined the turn our path together would take. And there were well-meaning people who warned me of what might lie ahead, and asked me if I knew what I was letting myself in for. But I loved him so much that I didn't want to know. Besides, how would I have experienced those harsh, and lonely life lessons of living with a secret drinker if I had gone with my head instead of my heart. Not to mention the role played by 'nature's trap'… my hormones!"
The ultimate lesson all of us have to learn is unconditional love, which includes not only others but ourselves as well ~ Elisabeth Kubler-Ross
Recently, a client said to me, "I often call you when I am anxious, and I never feel that you are judging me." Well, this wasn't always the case. I was brought up in a very judgmental environment, and constantly strived to please others by agreeing with my judgmental family, so I must have been judgmental too. I would push myself like crazy to get my family's approval, until, many years later, I finally realized that listening to my family criticize and pass judgment on others, including their family members. just didn't feel right.
You know when something just doesn't sit right in your gut area? When I think back, there was so much negativity created by this, not to mention the secrecy when I overheard my parents discussing other people's business. I am not making excuses for my part in judging others in the past, but I did learn that we tend to judge when we are younger based on our frame of reference. That frame of reference often stems from a need to be accepted by those important to us. When I finally realized I was never going to get their acceptance anyway, offering them unconditional love, for not knowing any better, was easier.
I certainly hope I've learned something about unconditional love in this lifetime. I am married to a very judgmental individual, which in itself brings lessons. He is on his own journey, so who am I to try and tell him to be someone he is not. Besides, I tried that, and it didn't work! Perhaps, he has chosen a different path for himself this lifetime, and part of that path is to teach me not to try and make others learn something they don't wish to be or experience right now.
For me, it's important to always remember the old adage that until we've walked a mile in someone else's shoes, we have no right to judge them. How could we possibly anyway?
The only way love can last a lifetime is if it's unconditional. The truth is this: love is not determined by the one being loved but rather by the one choosing to love ~ Stephen Kendrick
I have learned that unconditional love is actually something that we knew of when we were born, but, sadly, along the way, got to 'unlearn' it and now we have to begin all over again. If it was permanently embedded in our DNA, can you imagine the harmony in this world. But then again, there wouldn't be the earth lessons of being judgmental and of being judged.
We have all known of children or pets who have been neglected and even abused by their care-givers, yet still, somehow, find it in themselves to love in return anyway.
I guess we all want to be loved for who we are and exactly as we are, and if we are lucky, we may have experienced some unconditional love during our lifetime. Sadly, most of the love we experience in this life is very conditional. We often feel we are only loved for what we can do for others, how much we earn, what our status in society is, among other things.
The greatest challenge is our love of self. When we truly love ourselves, those judgments towards us, which have caused us great pain, will no longer matter.

About The Author: Shani

Shani is a qualified practitioner in Reiki, aromatherapy, reflexology, body spin, and animal telepathy who received psychic development training at the Arthur Findlay College of Psychic Research in England. A published writer, her articles and predictions have appeared in several respected magazines and on psychic websites, and she has read for many celebrities and even heads of state in Africa. Though she was born in London, Shani has traveled the globe and has studied the art of African Mysticism, bringing her unique flavor to those seeking her incredible talents. Get a reading with Shani at PsychicAccess.com.