The Mother
Published
November 12, 2010
|
By
Raymond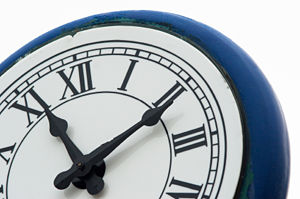 My mother was a really great psychic in my eyes. She passed away on St. Patrick's Day on March 17th, 1997. The time she passed was 12:12 exactly, and when we got home all our clocks were flashing 12:12.
My mother still visits me. Every so often the clock will flash 12:12 and I know she is around.
Today, I went into the bedroom and I saw this very bright light with the shades down. Once again the clock was flashing 12:12. I have two alarm clock stacks on top of each other. The clock on top was tipped over, while the one on the bottom was flashing 12:12.
A little later my other brother called me with news about my oldest brother. He was in a really bad car accident recently and originally they didn't know if he would make it or not. My brother had called me to let me know that our brother was now doing really great and he will be able to come home next week. Continue reading →
Posted in

Afterlife, Children, Love & Relationships, Mediumship, New Earth, Numerology, Paranormal Phenomena, Spirituality, Technology
|
Tagged

Afterlife, communication, crossing over, death, Divine, family, ghost whisperer, ghosts, holiday, medium, mediumship, motherhood, numbers, Numerology, phone psychic, Psychic, real psychics, siblings, signals, signs, spirit, spiritual messages, spiritual realm, The Mother, The Other Side, time, true psychics
|
Leave a comment