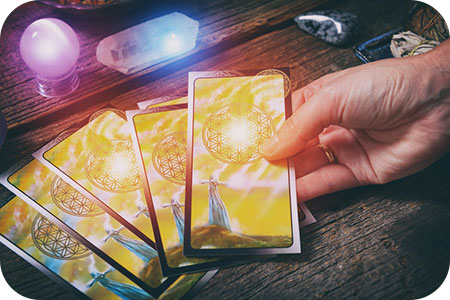 When you have decided to contact a psychic for guidance and advice, there are several things you can do to ensure that you get the most out of your reading and make it a pleasant experience.
First and foremost, it is important to be open to the experience and the information that you are going to be presented with. If you are wanting your reader to tell you only want you want to hear, instead of what you are meant to hear, you will be doing yourself a great disservice.
It is further recommended that you book the appropriate amount of time with your reader. Wanting to ask a long list of questions about complex life issues, and expecting simple, bullet answers in just a few minutes, is unrealistic and impractical. Make sure to allow enough time to meet your expectations.
Posted in

Afterlife, Astrology, Divination, Dreams, Horoscopes, Lightworkers, Mediumship, Numerology, Psychic, Psychic Readings, Tarot
|
Tagged

anger, astrologer, Astrology, attitudes, channelling, conflict, Divination, dream analysis, dream interpretation, emotions, evidential mediumship, find psychic, life chart, mediumship, mediumship reading, natal chart, Numerology, oracles, phone psychic, professional psychics, Psychic, psychic access, psychic forecast, psychic predict future, psychic reading, Psychic Readings, psychic tools, psychic websites, reading, silence, solitude, spiritual messages, Tarot, Tarot readings, top psychic website, website for psychics
|
Leave a comment