Posts Tagged 'fortune telling'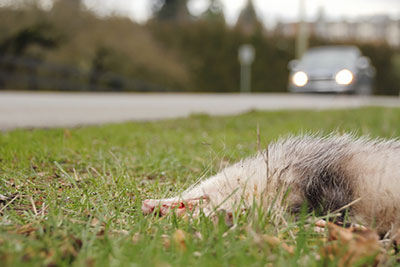 I have spent some time exploring ancient forms of divination. It made me realize one can use just about anything, from bones to rocks, or even animal intestines – anything that may be handy at the time.
A few years back a friend of mine moved from Maine to New Orleans. We are connected on Facebook, so I decided to contact her to see how she liked living in New Orleans, and what she was doing for work. Much to my surprise she said, "I'm doing bone readings in the French Quarter of the city." Well, that certainly peaked my interest.
I have since began studying the art of bone casting. As with anything, I found lots of ideas and several different opinions on the matter. Using my own intuition, I settled on learning to read possum bones. They are said to be the real deal, but I have never seen a possum in the state of Maine (even though I'm sure possum is here.) Read the rest of this entry »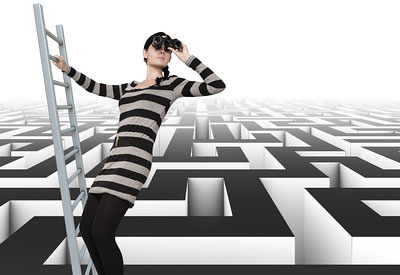 There are ways you can ensure a better, more accurate, and truthful psychic reading.
When preparing for a psychic consultation, make sure you read the adviser's profile, reviews and testimonials, especially if you have never read with the psychic before. This way you can get a general sense of client satisfaction, accuracy, and their style of delivery. Use your intuition when picking a psychic adviser. This is extremely important!
If the psychic has a lot of positive feedback, but one or two bad comments, don't allow yourself not to read with the psychic. Nobody's perfect and we do not always have a good connection with everyone. Read the rest of this entry »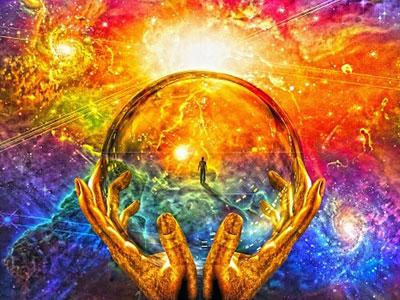 As an intuitive, I do my best to gauge how things are unfolding in a given situation. I gain insight from Spirit about how things are unfolding, based on the momentum of a situation.  That being said, I do not believe that we are fated into anything in this life, nor is our future static. I do my best to stay away from 'fortune telling' language, because it often takes away from the innate power of our own actions.
Every focused intention is a cause that will lead us to an effect. So, the best we can do in our lives is to ascertain what type of action creates an ideal circumstance. In my experience loving causes as a rule create the ideal circumstances and open up the highest path for the individual.
In the esoteric Christian tradition it is stated that, "God is Love." So, to align with the will of Love is in essence aligning with the Creative Force of the Universe. It is certainly true that there is a higher effect when we are able to align with the will of Love. The challenging part is to ascertain Love's will. Read the rest of this entry »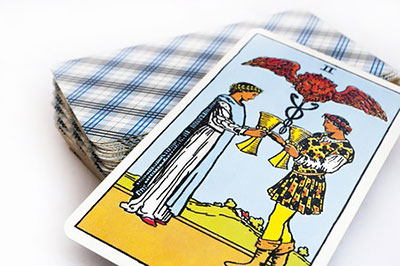 Many people come to a Tarot reader wanting to find out about the future. They seem to think that the future is set in stone and so they can be told exactly what is going to happen. They want the reading to "predict the future." The reality of Tarot is that it offers guidelines. The reader looks at the cards, interprets them, and then tells of the probable outcome.
Many people can read Tarot cards, but to be really good at it does take a practice, and good intuition or psychic ability goes a long way. The best way to learn Tarot is to learn the meanings, hold the cards, shuffle them, and feel what they are telling you. You also need to practice, practice, and practice. The most recommended Tarot deck to start with and learn with is the Rider-Waite Tarot. The pictures are clear and they seem to work best for beginners. Read the rest of this entry »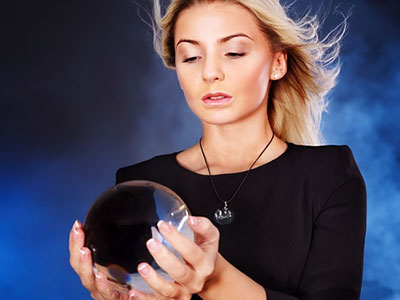 Scrying is the metaphysical practice of gazing into a reflective surface, such as a crystal ball or mirror, in order to perceive spiritual visions of the future, or for purposes of divination or fortune telling.
In most societies, since time began, people used different tools in attempts to scry for answers about the present and future. It seems to be human nature to want to know what is in store for us in the future. Often scrying was done in the confines of royalty or religion – reserved only for the privileged few deemed worthy to do it. Read the rest of this entry »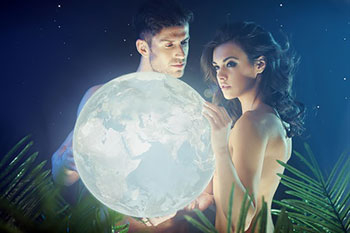 We have all heard about werewolves making an appearance at the Full Moon, and the fact that hospitals and law enforcement have to increase their number of staff on duty. But what do the Full Moons forebode for you personally? God said in Genesis 1:14 that "He created the sun and moon and stars for signals." Can you monitor the Full Moons as celestial signs of focus areas in your life? Yes, you can!
Take a moment to visualize a Full Moon – it literally lights up the sky. It lights up the part of the sky that is important in your natal horoscope. What is the horoscope? Why it is a map of your soul- so listen up! Read the rest of this entry »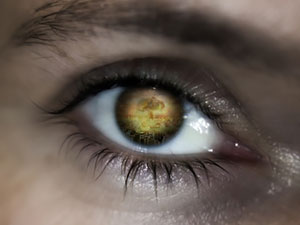 Clients frequently ask me, "Do you ever see anything bad?" My answer is both, yes and no. I feel I owe it to the client, when I see something that looks negative or difficult, to make them aware of it. However, I feel it would be irresponsible as a psychic to predict such future events without also giving them a way to avoid it, modify it, or correct it. The study of Astrology taught me that, while we may not be able to change the event, we can change how we react or respond to it.
For example I once saw a client going out of town on a business trip, in the rain and at night. There was great danger there that was possibly fatal. I advised the client that when he was in a car, in the rain, at night, and out of town for business, to be extra careful – especially at stop lights. Read the rest of this entry »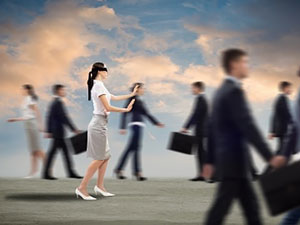 "What's my Life's Mission?" Really? Many people seem to want to find their "life's mission" these days. But let's look at this question… and the shame that lays beneath it.
What is the "mission" of a rose? Or a purring cat? Does the sunrise need a mission? As if we are not good enough to exist without "doing" something that is big enough to get noticed, and acknowledged as a mission. And, as if we have some say in defining how we serve Spirit.
We merely need to be the best rose, sunrise, platypus, worm, ant (you get the picture) that we can be. If we have a "bigger mission," we can trust Spirit to let us know. In the meantime, let's do what is in front of our face. As Zen often states, "chop wood, carry water." Eat well. Heal your childhood issues. After all, we picked our family of origin for that reason – to stir up Soul issues we need to work on in this lifetime. Read the rest of this entry »