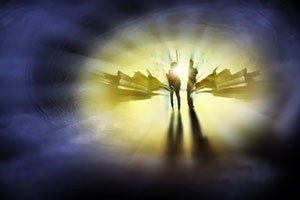 My sister-in-law passed away several years ago from cancer. I was not very close with her, but will always remember her fondly and have respect for her – who she was, and how she lived her life. I always enjoyed the time that we spent together during family events and the holidays. Recently a special dream reunited us, bringing with it meaningful spiritual insight.
I always felt there was this feeling of anxiousness, worry and tension around her. There was this feeling of her not being entirely content and happy. She did a good job hiding these negative feelings, but I could see it and feel it when I was around her.
My husband would often share with me the latest, and often times not so greatest news of what is going on with everyone after speaking with his Mother. I knew from this to pray for his sister, as she was not having the best of times with her husband. They had many arguments and disagreements. I always included her in my prayers, especially after I would see her during the holidays, and any other time. Read the rest of this entry »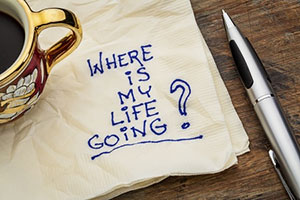 Are you struggling to find your own particular niche in this existence? Why did you come here? What is your life purpose? There are a many clues easily available to you if you care to look:
1. Ask at least ten people you know what they think your greatest strength is.
2. Write down all the things you love to do, even if it something bizarre like brushing hair, doing nails, walking the dog. Make yourself come up with at least twenty things you enjoy, then narrow those down to ten, and finally down to five.  This will at least begin to give some insight into your interests and desires.
3. Ask yourself some basic questions like: do you prefer to work indoors or outdoors; if money were no object would you be doing what you are doing now; and do you prefer to work with people, animals or the environment? If you choose people, would that be adults, seniors, children, teenagers, or the general population. Read the rest of this entry »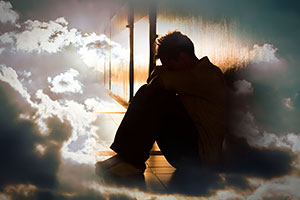 Are you lonely? We all experience times when we actually choose to have some 'alone time', but loneliness is not the same as choosing to be alone. Loneliness is being alone, but feeling saddened by it.
My husband is currently in hospital here in Spain and I am in awe of the number of family and friends constantly visiting patients in hospital here. This is encouraged by the doctors as the best aid in speeding up healing. They must know that loneliness is a response to the need to belong. Interpersonal relationships give us emotional health and the basic need to belong is as fundamental as the need to breathe, sleep or eat. Read the rest of this entry »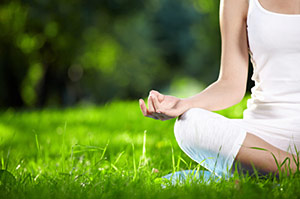 I have been seriously meditating for about five years now and have experimented with many different forms of meditation.  No matter what you call it and what the gurus say, there is no one way or right way to meditate. The best advice I ever got was: "Do what feels good."
When I started I was unsure about many aspects of meditation. I did not know what the best body position was, for example. Is it advisable to sit in the traditional 'yogi style', or in a chair? Or should one lie down to meditate? The best answer I ever received was: "Do what feels good."
If you fall asleep when you lie down, then sit up. If you are uncomfortable in a yogi posture, then sit in a chair. If you do the 'head bobs' sitting in a chair, then lie down. If you start yogi style and then move to a chair and end up lying on the floor, that's okay too. Do what feels most comfortable, because if you are not comfortable you will not continue your meditation practice. Read the rest of this entry »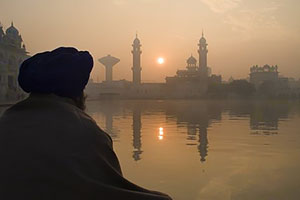 We perform Simran every day, for better or worse. The Punjabi word Simran is derived from the Sanskrit term for "act of remembrance" or "recollection". Simran leads to the realization of that which is of the highest aspect and purpose in one's life. It is the continuous remembrance of the finest aspect of the self, or the continuous remembrance or feeling of God, thus used for introducing spirituality. This state is maintained continuously while carrying out the worldly works outside.
Simran is remembrance of our Higher Self and Spirit; or we remember everything bad about our self and our actions. One is Spiritual Simran, the other is Lower Body Simran. Whether we are aware of it or not, we perform Simran all day, every day. We have continuous thoughts all day about who we are, what we think about our self, our actions, behaviors, character traits, and so forth. Read the rest of this entry »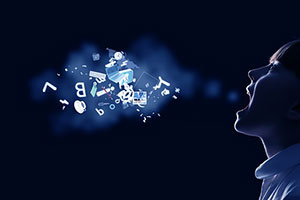 Even the quietest among us speak many words every day. Each one of those words has meaning. How often do you stop to consider that meaning?
If your friends, neighbors, or co-workers were asked to describe you briefly, what would they say? That you were "nice," "kind," "generous?" Maybe "rude," "messy," or "thoughtless?" What comes to mind when we hear those words? Each one of them is a snapshot of who we are as people. But we don't get there without lots of words of our own.
Most of what we say, as well as think, the "little voices" in our mind, is done without much thinking. It's easy to get into a rut and stay there. That's how habits are formed. It's also how we succeed or fail. If we start telling ourselves that we are worthless, unlovable, or stupid, we'll start believing it. Others will too! Read the rest of this entry »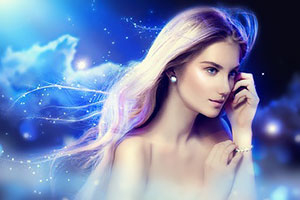 I can tell you that there is life after death, but you may not believe me. I wouldn't expect you to believe me, unless you have had an experience like several of the ones I have had over the years.
I can also tell you I believed in the Afterlife long before I had my first experience. I believed so much that I really was never scared of it. It runs in the family. My Hungarian grandfather often liked to try and connect with the Other Side himself. Before his passing I invited him to come to me after he passed; I would readily welcome the visitation. Read the rest of this entry »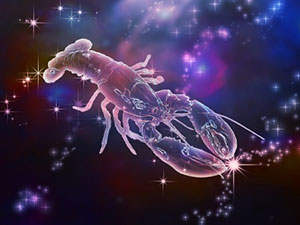 Born between June 22 and July 23, Cancer tends to be loving, responsive, empathetic, kind, hardworking, and charming. They can also be psychic, as well as humorous, inviting, and helpful.
Cancer can also be manipulative, defensive, anxious, and insecure. They can be severe, oppositional, sensitive to real and imagined hurts, biased and dishonest.
THE UPSIDE
Cancers are a paradox. They are a water sign and this makes them emotionally open, sensitive, and intensely self-reflective.  They are also a cardinal sign, which makes them enterprising and ambitious, while having a strong external focus. Is it any wonder they have mood swings? Cancer's emotional sensitivity is one of their more positive characteristics. Read the rest of this entry »