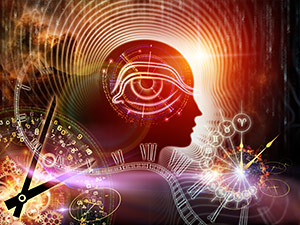 The word "psychic" gets tossed around a good deal in today's world. Most people, when asked, would say that a psychic is a person who sees the future, or is able to connect with spirits. The truth is, it's not quite so simple, but everyone is born with psychic abilities.
Psychic ability is the ability to interface with realms beyond the everyday. There are as many ways to connect psychically as there are realms! It may seem daunting at first to try and find your special gift or gifts. The best start you can make is to find a mentor. Remember when you learned baseball or piano? Learning to develop psychic abilities is the same. Much of it is practice and learning from someone who knows. Read the rest of this entry »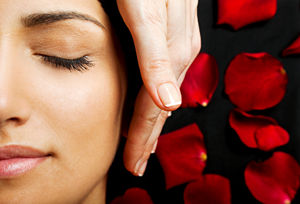 Your natural energy healing abilities are an important part of your life purpose. There is a Universal Life Force energy field that surrounds us and that we can all tap into, but there are people that are gifted in this area.
When someone is an energy healer it means that they have a special gift, a special talent to heal others with energy. There are a couple things you can do with this gift. You can use it to help heal yourself and your friends and family.
I activate the energy simply by rubbing my hands together and I can feel them get warm and tingly. Then, if my daughter has a headache, ache or pain, I rub my hands together and place them on her. Also, if my husband has an achy knee or pain in his neck I do the same. It's been phenomenal how effective this has been. Read the rest of this entry »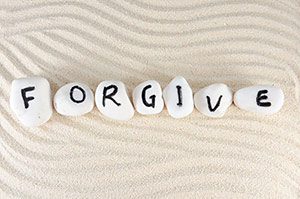 As difficult as it is to forgive, remember that forgiveness is about freeing yourself. Freeing yourself from pain, anger, fear and attachment to unhealthy people and situations, is vital on our journey to enlightenment.
The following is a powerful forgiveness meditation I created for my Kundalini yoga classes. My clients who have done this meditation have told me that they felt lighter, as if an emotional weight had fallen off of them. Many have said the next time they saw someone they had resentment toward, they felt like crying, hugging them or telling them they had forgiven them.
1. Sit in the easy pose (on the ground, legs bent, spine straight).
2. Close eyes. Read the rest of this entry »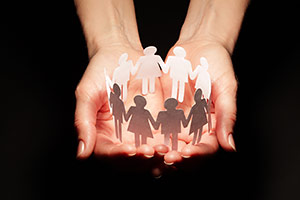 It isn't until we die that we totally grasp in a deeper way the full meaning of why we were here on this planet: to love unconditionally; to realize we are all a part of each other; that we are here to share our own unique gifts; and to express love in our own authentic way.
The best way to explain it is to visualize an eyedropper with a little drop of water. That drop of water represents you. You are added to the much greater, big ocean, and although you may seem separate you are in fact one with the ocean. You are a part of everything and everyone else in the universe.
We are all one. You can achieve heaven on earth through recognizing that we are all one and by loving your fellow man the same as you love yourself. Read the rest of this entry »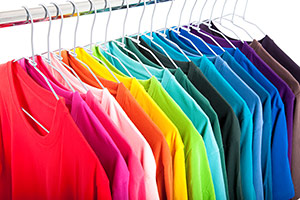 We can use colors to help us in daily growth. Applying different colors can create significant shifts in our everyday life. Having colors in our life can help us to see how we can achieve are personal goals.
Green is gives us balance from our head to our heart. It offers  us a more positive outlook in life.
Blue gives us a strong sense of right and wrong. It empowers us to make better judgments and smarter decisions. It also teaches is not to overreact to many things in life.
Orange brings warmth and happiness into our life, and offers emotional strength in difficult times. Read the rest of this entry »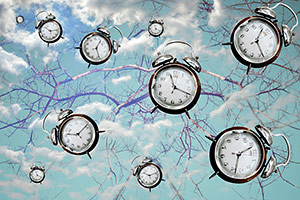 Many people would tell you they've had a precognitive dream at some point in their lives. In short, this means a dream that has shown a part of the future. Literature, myth and history are full of such dreams, from antiquity to the sinking of the Titanic. But how much truth is there to the idea of dreaming the future?
Researchers propose that over half of the population regularly has precognitive dreams. The problem is, we also forget the vast majority of dreams within a minute or two of waking. It is an ability that has to be practiced and refined just like any other.
Anyone who is serious about dreams will keep a journal. It's best to keep the journal right next to the bed in order to record the dreams as soon as possible. After time, a journal will help you start to see patterns, images and recurring symbols within your dreams. Think of how a large jigsaw puzzle at first seems random. Then, as more pieces are put into place, a larger picture starts to emerge. Read the rest of this entry »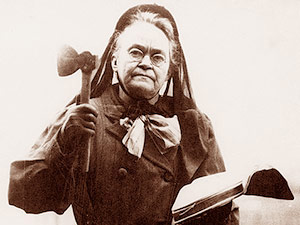 In our family we had two very different grandmothers. One was a very young grandmother, and the other was called "granny" because she was much older. Granny Edna May, the "old" granny, was mostly dismissed by the children in the typical manner, although the older grandchildren in our family were closer to her. Personally, I never took much time to discover her value.
This changed after my grandfather died, when Edna May moved in to our lovely family home. By this time she was in her late 80s, and I was around age 17. Her bedroom was close to mine and often when I walked by her door she would call me in to sit with her. She told me some remarkable stories. Read the rest of this entry »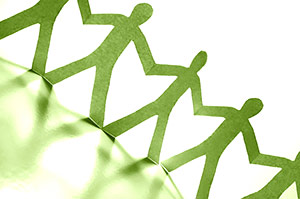 In 2005, for what seemed like seven very long months from the time of his diagnosis, I nursed my father through pancreatic cancer. Even the hospice staff complained that he was a difficult man, so the challenges weren't only my imagination.
We'd all hoped for a miracle, and although I don't usually read for myself, I did do a reading when he was diagnosed and was shown that he had six to twelve months to live. My own reading confused me initially, but I have since learned the symbology of Tarot in relation to one's mortality, when it literally shows that someone is being called home – home to spirit. Read the rest of this entry »