Let Color Be Your Daily Inspiration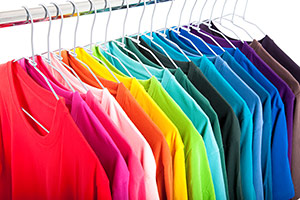 We can use colors to help us in daily growth. Applying different colors can create significant shifts in our everyday life. Having colors in our life can help us to see how we can achieve are personal goals.
Green is gives us balance from our head to our heart. It offers  us a more positive outlook in life.
Blue gives us a strong sense of right and wrong. It empowers us to make better judgments and smarter decisions. It also teaches is not to overreact to many things in life.
Orange brings warmth and happiness into our life, and offers emotional strength in difficult times.
Color is an expression of energy, and it can be symbolic of something positive or negative ~ Ted Andrews
Red inspires us to take bold action. It stimulates positive energy and passion to change ourselves for the better, so that we can do better in life.
Yellow calls for enthusiasm and a zest for life. It also helps  us focus on the important things in life and teaches us patience. It urges us to walk into the arena of life and to take charge and bring back it's a cheerful color.
Purple is the color that can make us stand out in life. It helps us to be more creative and use our imagination.

About The Author: Raymond

Growing up on the streets of Columbus Ohio, Raymond learned at a very young age that he was gifted in many ways, including the ability to read someone's eyes and using a regular deck of playing cards to read the future! His mother was from a Native American family, namely the Black Foot tribe, and his father was German. Raymond discovered that both sides of his family had a psychic legacy. Over the years he has gained additional knowledge from books and by talking to trusted family members. Raymond has been doing psychic reading for others for over 3 decades, and over the years he gained many loyal clients from all walks of life. Visit Raymond for a reading at PsychicAccess.com