Though she was born with the talents that would later mark her as a gifted psychic, Shelley chose not to embrace them early on. For some, it's better to experience life before embarking on a career as a psychic counselor and this seemed to be the path Shelley was destined to walk. Later in her thirties, a not-so-chance meeting with a celebrated psychic reader at a local book store, set her on a course that led to the awakening of her gifts. Read the rest of this entry »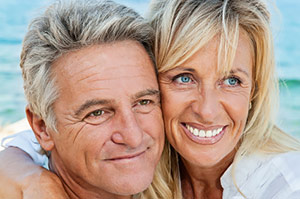 Many of my clients ask me if they should focus on the friendship aspect of their relationships if they want the relationship to go in the direction of marriage.
Does having a solid friendship foundation help, when you know that the person you just met can potentially be "the one" you will be spending the rest of your life with? Several people have told me how they jumped in with both feet, only to be let down later.
I always suggest trying to form a good friendship before taking it "undercover." However, I also find that if the love cord connection is there, it sometimes doesn't matter. I have seen with many clients that even they went straight to the 'lovers mode', before forming a good friendship, it didn't affect the progression of their relationship. Read the rest of this entry »
Although Monica had very real imaginary playmates when she was young and enjoyed reading about psychic phenomena in her teens, she didn't realize she possessed a special gift until she attended an All Mediums Night at a Spiritualist Church, twenty-five years ago. She was so skeptical, she sat near the door for a quick get-away, if needed. That night changed her life forever! Read the rest of this entry »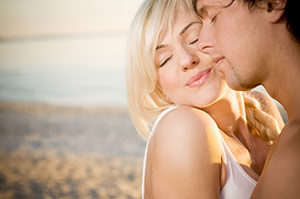 Soulmate relationships are the most fulfilling relationships we can enter into. Until recently, finding your soulmate has been extremely rare, but today with so many spiritual awakenings taking place all over the world, and with the support of new communication technologies, we see more and more soulmates finding each other.
When soulmates come together the intensity can be so overwhelming that many find they are not ready for this type of relationship. It will frighten some and they will turn away from it. It being more of a spiritual connection than physical, people do not always understand or know how to handle it. The physical connection can still be there, but can be overshadowed by the spiritual connection. Read the rest of this entry »
She's a third generation psychic, inheriting her gifts from her mother and grandmother, who were a strong influence in her life. They recognized her talents immediately and began tutoring their young prodigy at an early age. In addition to her other skills as a clairvoyant and dream interpreter, she is a natural born empath, and can feel what others feel. Read the rest of this entry »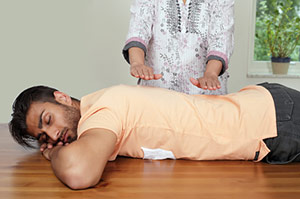 I have been doing energy healing work in many capacities for several years now. If you are reading this it is likely that you have manifested on this Earth to bring healing energy to many situations.
From what I have seen most people have a natural desire to bring healing and restoration though many different mediums. But there are two specific pitfalls that keep individuals from fully manifesting their healing gift. The first is a need for perfection before manifestation, and the second is elitism. My mentor once said that we are all wounded healers. I have yet to meet a master or student who has reached the pinnacle of intuitive insight and energy flow. This does not make us broken and should certainly not keep us from fulfilling our destinies as healers and intuitives. Read the rest of this entry »
For the last eighteen years, she's been reading for others professionally, and has delved into researching and writing on subjects near and dear to her. She's studied Relationship and Motivational Coaching, and has been employed as a coach for a well-known organization. She's mentored with a personal coach, has trained with Master Shamans, and has continued to work on her Empathic skills. Read the rest of this entry »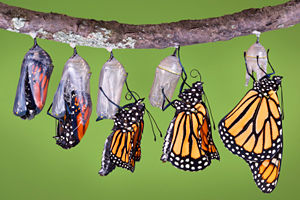 It's my experience that most people are resistant to change. In the extreme I have friends I have known for more than 30 years now, and I could walk into their homes today and know where everything is placed. I could walk in blindfolded and head directly towards the sofa to turn on a lamp. For some of us sameness can be predictable and engender security, and be very comfortable.
However, whether it is small or large, expected or unexpected, the only constant in life is change. The success of changes you make depends upon your beliefs. If the change is sudden, like loss of a loved one, you'll go through stages of acceptance beginning with denial, anger, lonesomeness, acceptance, and moving on to begin the next stage of life. Read the rest of this entry »