Archive for December, 2012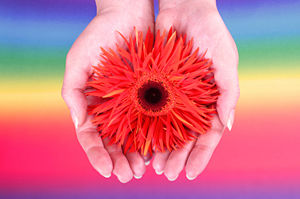 Color and color healing is a powerful tool that you can use on yourself and also apply to you environment, and to help those you love.
We vibrate to color. Our chakras have different colors, as do our auras, and these are constantly changing based on our circumstances, mood, and health.
Science has caught up with the spiritual arts with clinical trials that use blue light-emitting diode (LED) lights for wound healing and treating some mood disorders, as well as infra red for mood disorders. The Ayurvedic system of healing goes further, incorporating the use of gemstones, which is also color based, for healing, and mood enhancement.
I like to teach people to work intuitively with color as a starting point, rather than teaching a prescribed color therapy system, as I feel this develops more of an initial feel for color. One can find a  formal system later, if so desired. Read the rest of this entry »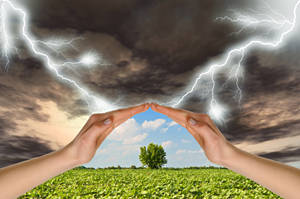 I decided to write a blog about psychic protection, because so many clients ask how to best shield themselves from negative influences. When I speak with people about psychic protection, I usually find that they generally either don't understand its importance, or they need to better understand how we come under the influence of negative forces.
You may remember from my recent blog, entitled You Actually Have Two Bodies, that we each have an astral body that resides on the astral plane, which is located above the physical plane on which our physical bodies function. The two bodies interact with each other through electromagnetism – the positive and masculine energy of the Sun and the negative more receptive or feminine energy of the Moon.
The astral body is really the 'soul'. It contains the sum total of a person's experiences as well as the manner in which they have assimilated these experiences. Psychologists often refer to the 'unconscious mind'. This is, in effect, the astral mind, which we can access through visualization, meditation, and hypnosis. Read the rest of this entry »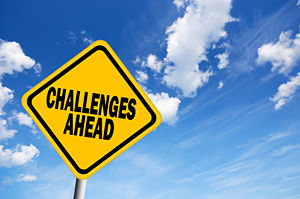 It never ceases to amaze me how much I learn from clients every day. More and more clients also show me how they have found 'the gift' in their own personal challenges and heartbreak.
One of my clients had a very abusive childhood, and two subsequent abusive marriages. She told me recently how she wrote each of her ex-husbands a detailed letter. She thanked them for the gift they had given her; the growth she had experienced from the myriad of 'not so happy experiences' during her life journey with them. Was she playing the victim or merely expressing her anger to them? No, she absolutely meant it.
She also talked about more recent failed relationships and the many gifts derived from knowing deep rejection all the way through to sabotage. And now, finally, she has met a guy who appears to be her ideal mate – she is ready to surrender and enjoy the experience, wherever it takes her. Now she can enjoy the gift of shared love. Read the rest of this entry »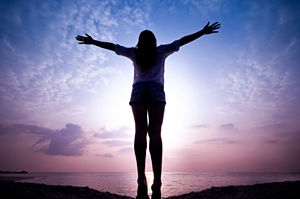 Thank you, dear client, for choosing me to support and guide you during your time of need. Thank you for trusting me and thank you for trusting yourself enough to make that phone call, or click the chat button. Reaching out is the first step towards touching your own soul.
Thank you, Psychic Access, for giving me such a great forum to do my work that I so love to do. Tarot readings, astrology charts, counseling, I am so grateful to be helping others through the dark night of the soul, or celebrating the lightness of their day. I am given that spiritual and professional freedom at Psychic Access. Having worked in this business a very long time, like all the other psychic readers and spiritual advisors on this network, I can truly say it doesn't get much better than this. Read the rest of this entry »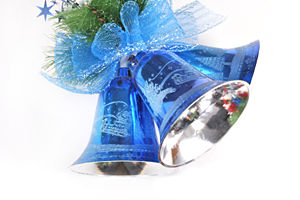 With Christmas upon us I have been hearing church bells every Sunday in recent weeks, just like in my younger years. Going back to those years in my mind, I can remember being very young when my mother was stopped by a man who told her he was the new pastor at this church far from our house. He looked younger than my parents and he asked my mother if we had a church that we go to. She told him we did not and the man gave us an invitation to attend his church.
Since this church was reasonably close to where I grew up, it was fun to walk there at first, but after a while it seemed like forever. But my mother made a promise to us kids that after church we could get a soda pop or an ice cream cone if we were good. Mom knew how to persuade us kids to go to church without a fuss.
When I first looked at the church is seemed big, but it looked very different from the Catholic church across the street. We opened the doors and were greeted by two old ladies who handed out the programs for the service. They also told me that I would meet my mother down here in the same place after Sunday school. Read the rest of this entry »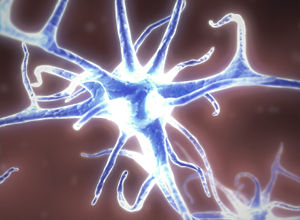 Have you ever heard someone's voice you have never met and just felt like you knew that person or felt a kindred spirit to them? Have you ever tried unfamiliar foods and suddenly it made you have certain feelings or visual images? Have you ever smelled a scent and it made you feel a certain way, or took you back to a certain time and place, maybe not in this incarnation, but the past? Have you ever been somewhere and the place was so very familiar to you, but you have never ever been there in this lifetime?
The human body is made up of billions of cells that communicate with each other. Each of these cells is a living, breathing, feeling organism.
Every memory from every life we have ever lived is retained and deeply engrained in our cell memory, which in my opinion exists in our soul. We can connect with these past lives through hypnosis or deep meditation, and also in our dreams. When we dream we are actually astral traveling, but we return to our bodies every morning, because our soul is connected to our bodies with what is referred to as the 'silver cord'. Read the rest of this entry »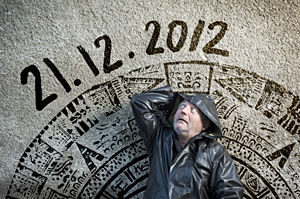 Good morning fellow seekers and believers. A warm welcome also to ye of little faith. It is indeed a blessing to greet you at the dawn of yet another perfect Solstice day in this miraculous annual progression of human history. It is December 21st, 2012 and it is exactly 11:11 GMT, the official time of the Solstice. Take a deep breath, you are indeed still alive!
If you are one of the more adventurous and spirited among us, you may very well find yourself today on a Mayan galactic alignment cruise or magical pilgrimage to the Chichen Itza in the Mexican state of Yucatan, or at Stonehenge in the United Kingdom, waiting for the first light to break on the horizon. I can only imagine how much fun you must be having! Read the rest of this entry »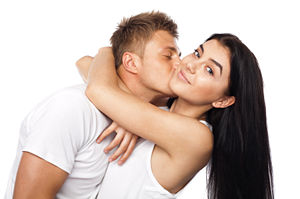 I have some pretty powerful tried and true ways you can use to attract love. Many of my clients have attracted their life mate using these techniques. I have also helped many of my single friends.
First you need to understand that we cannot attract anything positive and good into our lives unless we get on the same frequency, and raise our vibration to that which we are trying to attract. Raising our consciousness and attuning ourselves to all that is good and of the Light is key. True, long-lasting love of the soulmate variety is found in these realms of vibration.
God wants all of us to experience happiness and heaven on earth. But some people want it so badly that they deflect it from coming into their lives by setting up self-defeating road blocks through constant negative self-talk, not loving themselves, or thinking they are unworthy of love – which are all the things we should not think or entertain in our daily awareness. Read the rest of this entry »