paranormal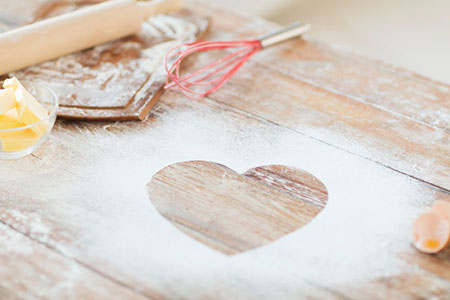 I had an unusual childhood as the member of a psychic family. I also grew up in a haunted house, which is something we did not openly discuss in those days.
One particular 'ghost' story is something I will never forget. It was one of those unusual instances where my psychic abilities would not provide any of the answers. It was also an incident that would change my family forever.
My mother was terminally ill and shortly before she passed we were sitting in the living room talking to her. She kept referring to this woman she saw cooking dinner in the kitchen. She described the woman as being in her early 60's, with an apron and light brown hair. My mother was not pleased that this stranger was busy cooking in her kitchen. What was she doing there?
Although we are a highly intuitive family, none of us saw or felt the presence of any 'woman' at that time. There certainly was no ghost in the kitchen. If there was, we would have sensed something. We were not sure if my mother's words were merely a side-effect of the medication she was on, or whether she was getting ready to leave this life, which may have been causing her to hallucinate. None of us really knew what to make of the strange 'woman in the kitchen' she kept seeing.
My mother passed away shortly thereafter. About six or seven months later my father announced that he had met a new woman and that he really liked her. Time went by and one day my father told me he was going to ask his new girlfriend to marry him.
I had never met the lady before and not knowing who she was I wanted to be sure if she would be the right person for him. What if she was just trying to take advantage of him? But this time my psychic abilities let me down. For some reason I just could not pick up on who this woman was that my father was planning to marry. This is something that sometimes happens to psychics when they try to read for themselves, or for the people close to them.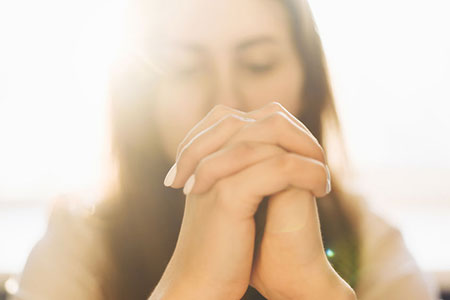 When I had just completed high school, I decided it was time to venture out into the world, get an apartment and just experience living all on my own. So, one month after graduation, I let my butterfly wings soar and found a little place about a few blocks from where I grew up.
One night something happened I will never forget, even though it was 30 years ago. I remember it like it was yesterday. Someone brought over an Ouija board! I was brought up to believe that the Ouija board is  a portal to the lower realm and negative energies, and that sometimes who you want to connect with isn't always who actually comes through. My friends and I asked the board who we were talking to and his name was George.
The part that really creeped me out came later, after everyone had gone home. I was cleaning up. My apartment was on the third floor and as I was looking down at the four corner intersection below, there was a car sitting under the street light. An older, bald man rolled the window down and leaned over to look up at me through the passenger window. "I'm George", he said. I was so creeped out!
My roommate was gone and I was exhausted, but I couldn't sleep. Lying in my bed later, I was trying to make sense of it all. I looked across the room and the light coming in through the blinds made it so I could see the hallway and the doorway. And there I suddenly saw the shape of a man; the figure of a man that was so dark, but you could totally make out it was a man standing right there in the doorway!  I will never forget his voice. "I will never leave you, nor forsake you", he said. Amazingly, I felt immediately comforted.
The church I grew up in was directly across from my new apartment. And I just knew that he was an angel, letting me know that through my faith I am protected. I was never again scared to be by myself.