Posts Tagged 'best psychic website'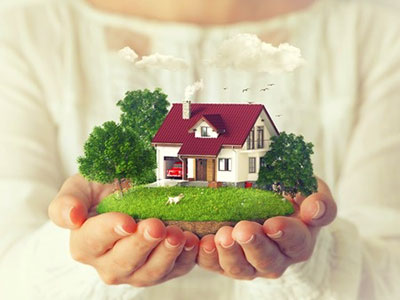 In the few months I have been with Psychic Access, I have had such a warm welcome from clients, fellow readers and the rest of the psychic team, that it feels like home already. And the more I feel settled, the more the readings flow and are affirmed in reality.
Recently, I was surprised by three of the most unlikely of clients calling in to say thank you, which was such a gift. By unlikely I mean, clients who were at first highly dubious of things that have come through in their readings. Thinking about those calls started me musing on the nature of readings, and the necessity for staying in integrity as a psychic reader.
My commitment is to only ever read with integrity, by conveying only what I am shown by guides – good or bad. Sometimes, as an empath, this can be challenging when it is not what the person wants to hear – however kindly I may relay the information, and however much I foresee the bigger picture leading to a better place. Read the rest of this entry »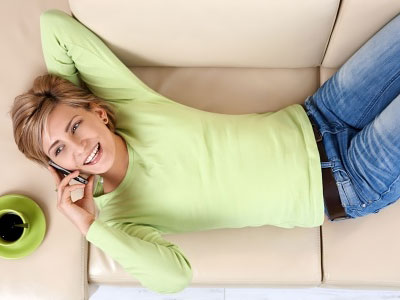 So, you have made the decision to get a psychic reading on Psychic Access. Good for you! The following tips will help you get the most from your time with your chosen psychic.
Do Your Research
Take your time and explore the site. Read the psychics' profiles, watch their videos, and explore some of their articles here on our blog site. Get a feel for what each reader on Psychic Access has to offer.
Don't just randomly pick a reader. What is the main reason you want a psychic reading? Is it to connect with a deceased relative? Make sure you call a medium who specializes in that area. Trying to make a tough decision? Contact a Tarot card reader, who can guide you in the right direction. Having relationship issues and need to know about feelings and emotions? Talk to an intuitive who can zone in on how your person feels. Read the rest of this entry »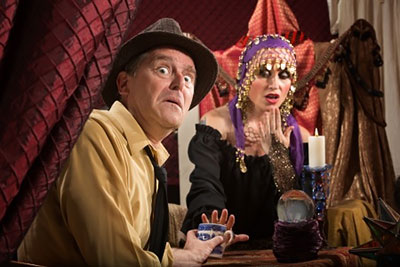 Getting psychic readings from the wrong people can wreak havoc in your life. Don't trust everyone that claims to be a psychic or a medium. Not everyone has the metaphysical gifts to read into the future, or speak to departed souls on the other side.
True psychics and mediums are always empathetic to people's needs and a reading with them should always be a calm and uplifting experience. Do genuine psychics always get it right? No, sometimes they do not. But they are always truthful, either way. The true psychic will always be completely honest with the client, not just give them stories. They will not simply tell you what you prefer to hear. And they will admit when they are not sure, or when they feel no real connection with your energy. Read the rest of this entry »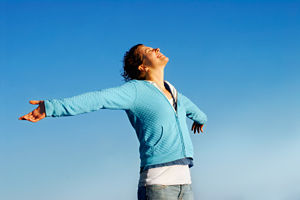 Reading for people is something that I have been doing since my earliest recollections.
'Seeing' things that are hidden from the awareness of others is also something that has been a natural part of most of my life.
Having extra-sensory perception (ESP) since childhood developed into a career sixteen years ago of doing readings for people over the internet.
Over the years my skills at interpreting messages that I get from reading people, and seeing hidden information, have become sharper and this work has become more and more rewarding.
So, it was only natural when I decided seven years ago to become a Life Coach that I would blend these two career paths into the profession of being an Empathic Coach. Read the rest of this entry »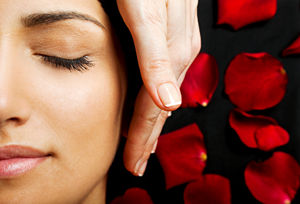 Energy. What is it? Psychics often talk about picking up your energy and the energy of situations and the people who you have questions about.
Some refer to this as the 'vibes' we get from people, animals, places or things. Have you ever walked into a house and gotten great vibes, or maybe not such great vibes?
The concept of energy forms an integral part of our daily lives. We speak of the energy of dancers, athletes, supernova, and electricity. We soak up the Sun's rays and it gives us energy. Deepak Chopra talks about it. We use energy to work, relax, cook and travel.
We can't see energy but we can feel it on both conscious and subconscious levels, including psychically. We can see the amazing effects of it. We can see spaceships launch, lights go on, the effects of our investment in time and energy to get things done, and the lack of it when we're feeling confused, depressed or under the weather. Read the rest of this entry »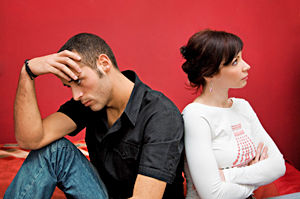 Why do we stay 'stuck' in bad relationships? Over the years I have spoken to literally hundreds of people who were stuck in relationships that were not in their best interest.
People in dead-end relationships are not only stuck in a rut, but they are actually resisting and blocking their own growth.
But, somehow we seem to perceive that having a 'special connection' with someone means they are 'The One'.
We have all had that feeling of connection; however it goes much deeper than that. These special connections may well be spiritual links from past lives, which exist for karmic reasons only. But, these connections may also simply be a very strong physical or sexual attraction. Unfortunately, we seem to ignore the red flags all too often. Read the rest of this entry »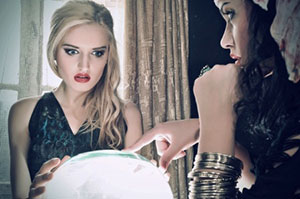 It is always good to hear a new client tell you that they have finally found someone to read for them that they feel they can trust.
Just last week a new client said she never knew that she could actually trust psychics. After yet another bad experience with a psychic in her area, she decided to search the Internet to find a reliable psychic. When she came across Psychic Access and saw their strict hiring policies, she felt that she had found the right place. Read the rest of this entry »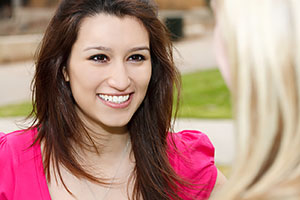 Over the years, with the advent of the Internet, much of what continued to improve my Tarot reading abilities was the online community and other readers teaching me. Some of the best mystic teachings have been conducted through Tarot community forums and newsgroups. This has produced a generation of new readers and I am often most delighted to hear my clients comment on the cards I offer up, even hearing their own interpretations.
So, one has to ask, why is a Tarot reader needed in the first place, if it has become so accessible to read one's own cards? Read the rest of this entry »