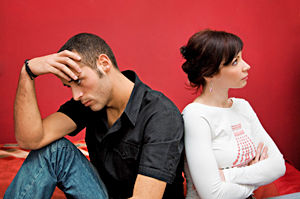 Why do we stay 'stuck' in bad relationships? Over the years I have spoken to literally hundreds of people who were stuck in relationships that were not in their best interest.
People in dead-end relationships are not only stuck in a rut, but they are actually resisting and blocking their own growth.
But, somehow we seem to perceive that having a 'special connection' with someone means they are 'The One'.
We have all had that feeling of connection; however it goes much deeper than that. These special connections may well be spiritual links from past lives, which exist for karmic reasons only. But, these connections may also simply be a very strong physical or sexual attraction. Unfortunately, we seem to ignore the red flags all too often. Continue reading →