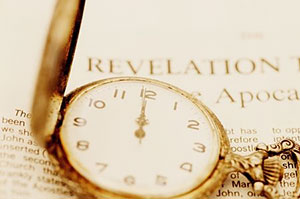 The next major lottery winner will be in Pittsburg… The next riots will occur in Alabama… In six years we will face a major global catastrophe.
We are being given these predictions for a reason. They are to help us understand that the Universal Forces can see at any given time where we are headed, and while they cannot interfere, they are hoping if we are shown what is about to transpire, especially if it is something that is going to bring us grief, maybe we will start taking the appropriate action to ward off some of the harm.
It can be extremely frightening to experience these visions. However, we must be courageous enough to accept what we are being presented with and find within ourselves the ability to let others know what is about to occur. Read the rest of this entry »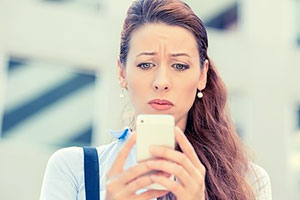 A client recently called me about a new and promising relationship. She has a long history of dating men who show the promise of a potential long-term relationship, who then suddenly disappear or unexpectedly break up with her after few months.
It was immediately apparent to me that texting played a detrimental role in her dating woes. Misunderstandings due to texting have ruined the romantic, family and friendship relationships of many people I have worked with. This client was no different. Reading her energy I instantly perceived that she tends to push men away by panicking unnecessarily. Men can smell panic and it is a total turn off. It's also stressful and will not change the outcome of a situation for the better. Excessive obsession, panic and worry will not bring someone closer to you. Instead it can push a potential long-term relationship away. Read the rest of this entry »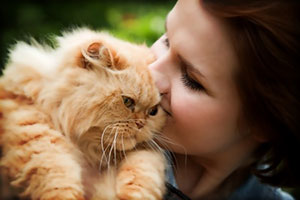 I have had pets all of my life: dogs, cats, and fish. Each pet has a different personality and has brought such a richness in my life that I could not have had without being a pet owner.
Pets become a part of your daily routine, they become part of the family. Some may call me the "Crazy Cat" since I have six cats. I don't really care. Until you own a pet, no one can make such judgments.
I recently relocated from New York to Florida. My ex and I had a horrible breakup. There was one condition that I insisted on: I was to take all the six cats. I knew it would not be an easy journey or undertaking, however, I did take all six cats while he got the home and furnishings. Out of these six cats, two were really attached to him. Read the rest of this entry »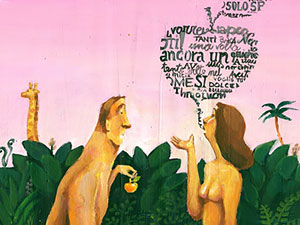 In all relationships, whether it be romantic, friendship, family or co-workers, we all have a communication style. Most of us cannot be put into one category as we may have a mix of styles. Is this a mix of nature and nurture?  Yes. We are all born with a personality, but that personality is molded by our parents, teachers, peers and mentors.
I have been the passive, the aggressive and the assertive, and subtypes of each, depending on what I am faced with. I have the ability to switch masks with each situation that is presented to me. I no longer work in a prison, where it was necessary to be assertive and aggressive at all times. Nonetheless, each situation would dictate how I approached it. Read the rest of this entry »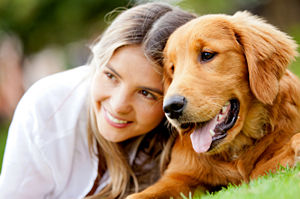 We have come here in Soul Families. It is my belief that we chose each other to help with the lessons our soul came to Earth to learn, along with sharing our gifts. We each have gifts and lessons to share with each other.
Animals are a part of our Soul Family. I have a beautiful story that illustrates this. One of my clients, Elise, had just lost her beloved Golden Retriever and had gone through a tremendous period of grief. A friend found a sweet puppy that she thought was perfect for her, but when she contacted the shelter, the dog was already adopted.
A few weeks later she receive a call that the puppy had been returned to the shelter. Elise adopted him, named him Merlin, and wondered why someone would have returned this beautiful soul. She contacted me to see if Merlin could give me any clues. When I looked into Merlin's eyes, he immediately relayed the fact that he was waiting for her specifically; the other family was meant for another dog. Read the rest of this entry »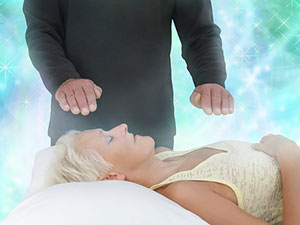 I am a huge fan of Reiki and I encourage everyone to become attuned in Reiki. An attunement permanently opens your crown, third eye, throat, and heart chakras, so that you will be able to channel Reiki to yourself and others. The crown chakra and third eye chakra are both key to opening up and connecting with angels and spiritual masters. Especially anyone desiring to take their intuitive abilities to the next level should seriously consider a Reiki attunement.
There are many amazing healers who offer Reiki attunements, but when you are searching for someone reputable be sure to make sure they have the necessary credentials. Pick someone you resonate with, who "feels" like they would be a good match.  Often your own guides or angels will steer you toward the perfect person who will be the perfect match. Read the rest of this entry »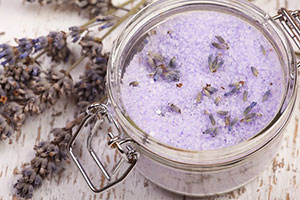 If you're looking for natural, organic ingredients to purify, cleanse and detoxify yourself and your space, there's no better choice than lavender and sea salt – two ingredients that are relatively inexpensive and easily found. You can even make potpourri or enjoy a relaxing bath with homemade salts without breaking the bank.
Depending on your preference, and its intended use, you may wish to obtain your lavender in crushed or essential oil form. Either can be found at an esoteric or herbal shop. In crushed (flower) form, lavender is well-known for its aromatic quality and can be mixed with another floral scent if preferred. Lavender is also famous for its autoimmune properties and ability to stimulate mental clarity, including psychic ability. Read the rest of this entry »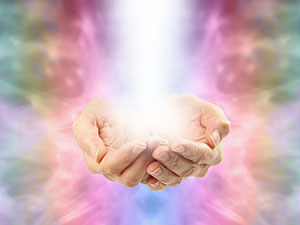 We know from previous teachings that if we ask we shall receive. So, how come we don't ask more often? Is it because we don't realize we can, or is it maybe that we think we are not worthy or deserving? Or is it because some of us just don't know how to go about it?
We are always allowed to ask for things. It doesn't have to be anything special, or something in particular. For example, let's suppose you would like to go out to a movie or to the art museum, but there is no one available at that moment to accompany you. Your sister, who is normally game to go places and do things, is away on a seminar for the next couple of days. Your mother, the "all-else-fails backup," has promised to attend a baby shower for her best friend's daughter. You would have been able to ask one of your own friends, however nobody is available. Read the rest of this entry »