Archive for December, 2014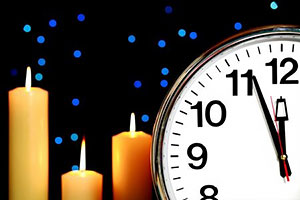 I have two New Year's Eve spiritual practices that I do to release, and bring luck and prosperity for the New Year. One is the Burning Bowl and the other is Ringing in the New Year with Coins and a Candle. Rituals help us stop and pay attention to our lives, look at where we are, where we are going, release and feel gratitude.
The Burning Bowl Ceremony has been practiced by many different spiritual groups. I participated in this ceremony years ago in the Unity community. It is a way to release the experiences from the past year that no longer serve us. I still practice this in my home every year. Read the rest of this entry »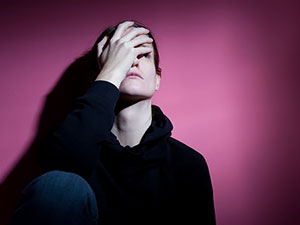 Lately, I have been hearing cries for help from some clients who say things like: "I really don't want to be here anymore, and I won't even be missed if I'm gone". In my experience this sense of hopelessness amongst people has intensified this past year.
Some 18 years ago I was very ill, and from this traumatic time in my life I came to realize that we do plan our lives before we incarnate. I vividly recall one out-of-body experience during an unconscious period of my hospital stay. There I sat with a counsel of wise beings who told me I still had work to do, and it somehow all made sense to complete the lessons this time, even though, quite frankly I really did not want to be here either! So, based on some profound spiritual experiences, and well as past life regression, I do believe we have a 'pre-birth plan'.  I feel my pre-birth plan was discussed long ago with that same Counsel of Elders who was there during my profound out-of-body experience in intensive care. Read the rest of this entry »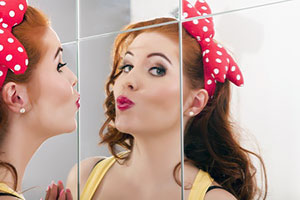 Do you sometimes feel disconnected? Is the world you live in too much to handle some days? Do you have a billion things running through your mind? Do you have this voice that is telling you that you're not smart enough, or attractive enough, or successful enough? Do you constantly compare yourself to others?
You are not alone.
Social media has certainly done a great job of not only connecting us with friends and family we haven't seen for years, since the high school prom, college graduation or a grandparent's funeral. But, it also has done a fine job of making us feel utterly Dis-connected. And it can sabotage our self-realization. Read the rest of this entry »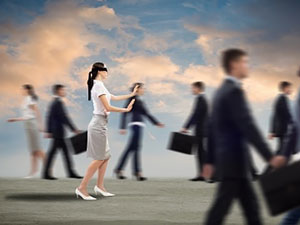 "What's my Life's Mission?" Really? Many people seem to want to find their "life's mission" these days. But let's look at this question… and the shame that lays beneath it.
What is the "mission" of a rose? Or a purring cat? Does the sunrise need a mission? As if we are not good enough to exist without "doing" something that is big enough to get noticed, and acknowledged as a mission. And, as if we have some say in defining how we serve Spirit.
We merely need to be the best rose, sunrise, platypus, worm, ant (you get the picture) that we can be. If we have a "bigger mission," we can trust Spirit to let us know. In the meantime, let's do what is in front of our face. As Zen often states, "chop wood, carry water." Eat well. Heal your childhood issues. After all, we picked our family of origin for that reason – to stir up Soul issues we need to work on in this lifetime. Read the rest of this entry »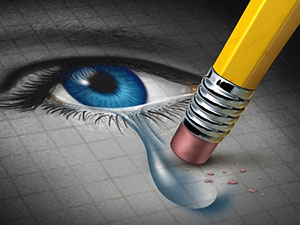 Ordinarily empathy is a natural concept that is there to help us feel a sense of connection: to be part of a group, to help our human family, to be kinder to not only ourselves but each other.
Yet, when it starts hurting you, it is time to pull back from feeling too much. The 21st century will be perhaps known as a point of emotional and sensory awakening for many. This is absolutely a vital spiritual change, an awareness and independence that is awe inspiring and a superb sign of the heart in human nature.
There is a comfort that there is some empathy and humanity left in this world. Yet, it may help us to realize that empathy is not always helpful in that it is possibly not intimate enough to be understood on a personal, reciprocal basis. There are many people that do not get included in mass changes, that are still misunderstood, if not more so. What happened to the world for them? Read the rest of this entry »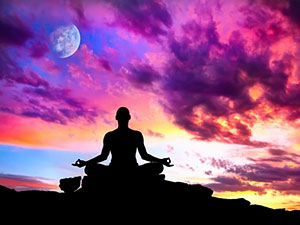 This year I began noticing an unusual phenomenon during my regular scans on the auras of clients. Suddenly, more and more people were showing up with the color purple as the dominant color in the aura. Previously, this was a rare occurrence. As the weeks have gone by, this trend has continued and has, in fact, resulted in virtually everyone I read for having this dominant color present.
What does it mean to have this color dominant? Purple is a highly spiritual color and represents a person who is actively seeking spiritual awareness and development. Often these people find themselves withdrawing from large groups of people and being more protective of their quiet times. While still social, they tend to prefer smaller groups and even more alone time. Read the rest of this entry »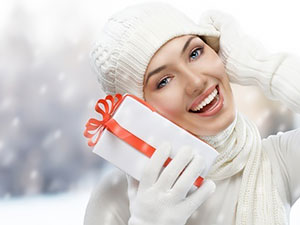 One aspect of spiritual living too seldom addressed is our lack of true appreciation and gratitude for all the blessings in our lives, regardless of our circumstances.
Some spiritual seekers tend to be very keen on beating the drum of prosperity, and becoming fixated on the Law of Attraction and manifesting abundance, which is too often merely a thinly disguised obsession with material wealth and earthly comforts.
Most of us simply take too much for granted every day. We experience so many blessings of joy, beauty, forgiveness, protection and Divine grace, which we seldom acknowledge in our lives. We always have something to be grateful, or thankful for, no matter how difficult times may be. As a species we are very good at complaining about what we don't have, but we seem to find it difficult to give thanks for what we do have. Read the rest of this entry »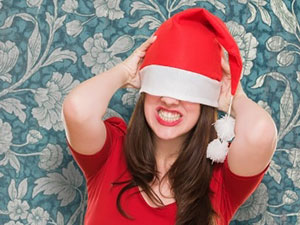 What do you do when you have to go to a family holiday gathering you have dreaded all year? What is supposed to be a positive, happy reunion this time of the year is often a negative, argumentative and energetically draining occasion!
I know from experience that diverse personalities show up to these types of gatherings and over the years I have learned to keep quiet, and smile, and muster through it. I have helped several of my clients lately find solutions to deal with these challenging situation. Read the rest of this entry »