Emotion, The Key To Creating Your Desires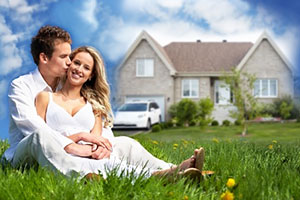 I recently ran into my good friend Susie, whom I had not seen in a while. After exchanging the usual pleasantries, Susie told me how she was not so happy with her present circumstances, especially since she had paid a substantial fee to attend a course on how to manifest success in particular areas of her life.
The course promoted the use of a vision board. The idea was to focus on what her actual desire was and then create a visual of this intention. For example, if she wanted a new home she was to cut out a picture from a magazine that closely resembled the home she would like to own, and then she had to place that on her vision board. The same would be true if she wanted a new car. If it was a new relationship she was seeking, she could cut out a picture of a happy-looking couple and add it to her dream board.
Shift the focus from what you want to do, to how you want to be… how you want to feel ~ Denise Linn
Susie became dedicated to this cause and felt she did everything right. She diligently completed her vision board and then meditated on it every day, picturing in her mind how this would all happen for her. Sadly, after many months of visualizing and focusing on her goals, nothing came of it. She was quite perplexed and somewhat despondent because nothing she had hoped for seemed to materialize for her.
I quickly explained to Susie that it was not entirely her fault. The facilitator of that course, although she probably had her student's best interests at heart, did not go far enough with her teaching approach.
It is absolutely  true that we do manifest from our thoughts or our thinking, however, that is strictly motivated by our emotions. While Susie is a kind and generous person, her life has been dominated by feelings of fear, anxiety, doubts and sadness. This is the fuel that has been guiding her ambitions and what she inadvertently has been using to pull into her life all that she has.
Offer a vibration that matches your desire rather than offering a vibration that keeps matching what-is ~ Abraham-Hicks
If we want success and fulfillment in our lives, we have to project our desires emotionally from a positive perspective, using joy and happiness to pull in what we truly desire. The Universe operates solely on energy vibration, so if we are coming from a place of despair or negativity, then that is what our world will vibrate back at us.
Use the smarts that you came to the planet with when you aim to manifest good things in your life. Tap into the power and love of the Universe and use that vibration to create for yourself all that is so readily available to us.

About The Author: Kitty

Kitty is a Canadian Intuitive, born into a large family of clairvoyants and clairaudients. A local celebrity, she's been giving accurate predictions in her paper for over fifteen years now, and is often called upon to lead séances and provide readings at Psychic Fairs in Vancouver. A trained counselor, she combines her natural Gifts to detect blockages at their root, and provide detailed psychic information and practical advice for success and happiness. She's helped locate missing items and people, has communicated messages from loved ones who've passed on, and communicates with two Sacred Celestial Beings who are unerring in the startling information they provide. If you'd like to connect with this remarkable Intuitive, whose talent spans generations, you can find Kitty at PsychicAccess.com.


One Response to Emotion, The Key To Creating Your Desires