Posts Tagged 'tropical zodiac'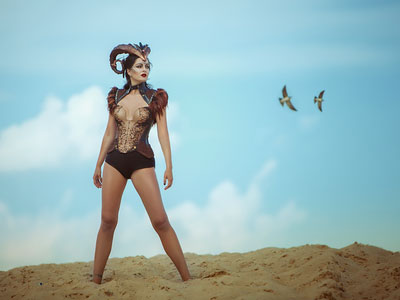 I was born amid a snowstorm, in an age where there were no cell phones, nor color television. In fact, we only had a handful of channels on television, if you were lucky enough to own one. In those days vehicles were V-8 engines and did not have seatbelts. Life was so simple.
In the Summer we played outside, and in the Winter we played outside. If we played a game on a rainy day, it was a board game such as monopoly or checkers, or we colored and dreamed of what we wanted to be when we grew up. Most boys wanted to be a policeman, or a fireman. Those were not even an option if you were a girl. You could be a wife, a mother, a bookkeeper, a secretary or a teller at a bank. Options for women were very limited.
I don't know how many times I was told I could not do something with the explanation, "Because you're a girl!"  This broke my spirit for a long, long time. I wanted to play baseball and hockey. "No, sorry, that's for boys only. You can draw or paint, or cook." Read the rest of this entry »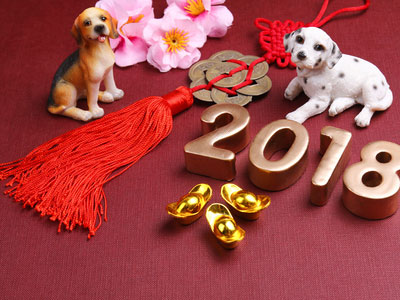 As an aficionado of all things metaphysical, from auras to a zebra jasper crystal, I have always found Chinese Astrology particularly fascinating. I've read any and everything I could lay my hands on and ultimately, I believe, I have come up with my own fundamental basic understanding of it.
I'm a simple woman and as a writer I have found the simple approach is best. Chinese Astrology is based on 12 different animals, and the traits of each species defines the characteristics of each Chinese Zodiac year. If you understand the animal, then you understand the Chinese astrological sign associated with it. You might say it is an easy key to understanding what may initially seem complicated.
According to Chinese Astrology we are entering the Year of the Dog this month. Associated with the element of Earth and the season of Autumn, the closest Western Astrology signs are Scorpio and Libra. Read the rest of this entry »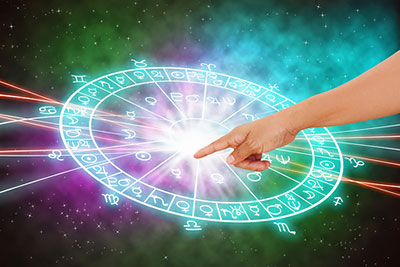 Mystics have studied Astrology for thousands of years and it is still very popular to this day, because it can be used to reveal many things in your life. The natal chart is your Astrological birth chart, which is used to reveal things about the energetic influences that may have an impact on your entire life.
The natal chart represents the exact order of the planets and stars at the time of your birth. The energy surrounding your birth has an impact on personality, as well as predicting future events in your life. It can be a helpful tool to use in order to navigate through life more easily, and have a better understanding of how to live your life to the fullest. Read the rest of this entry »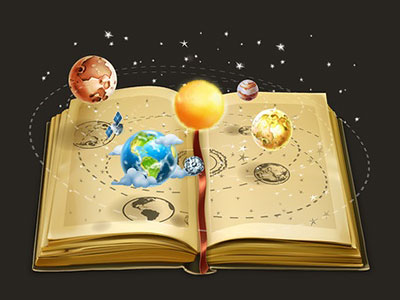 We all take for granted the sun's diurnal and seasonal activity and its life-giving energy, but to many civilizations it was also its passage that marked the agricultural and seasonal alterations that were essential for survival and migration. For the ancients the Sun marked the passage of time, as it went through the twelve Celestial Houses of the Zodiac.
It is interesting to note that the Sun itself is one of the orbs that acquires the characteristics of every astrological house, or the personality of each zodiac sign it passes through. When we look deeper into the astrological methods used to divine the planets, we know, in part, the sun is not a planet, by a technical margin. It has a third path of travel known as the precession of the equinoxes, in which it retrogrades around the Zodiac through the twelve signs at the rate of one degree every 72 years. Read the rest of this entry »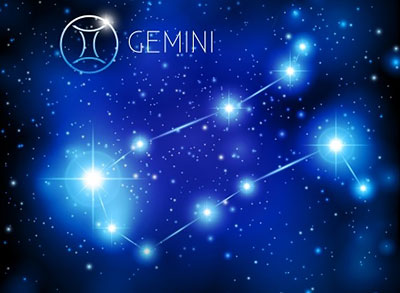 The glyph for those born under a Gemini Sun, between May 21 and June 21, is the Roman numeral for the number 2. The Twins. Like their symbol, Gemini tends to have more than one side to their personality. They may have a public persona, and an entirely different private side seen only by their closest friends and confidantes.
Many Geminis are excellent communicators and love to talk. This comes as no surprise, since their planetary ruler is Mercury, the messenger. Talk to a Gemini, and you'll be talking to someone who is witty, intelligent, and a quick thinker. Sometimes they may forget to put on a filter, so be prepared for anything that comes out. They're likely to be found in the middle of any lively conversation or party, and chances are, if you've ever met a persuasive salesman, he had Gemini somewhere in his natal chart. Read the rest of this entry »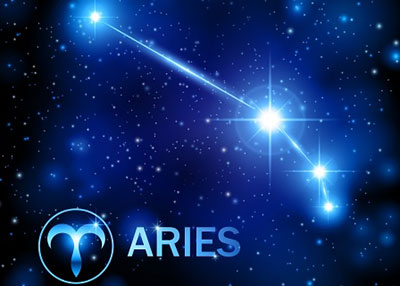 The Sun moves into Aries upon the Spring Equinox, at the beginning of the astrological year, making March 21st to April 20th the approximate astrological dates for this first sign of the zodiac. Appropriate, considering the Ram's motto might be "me first!"
Aries, the Ram, is not only the first sign of the zodiac, it is also number one in many other ways. People with a strong Aries influence in their chart are likely to be forthcoming, pioneering, and independent spirits. Just look at the sign's glyph (symbol), which looks like a ram with its head lowered. It says it all.
Perhaps the most traditionally masculine sign in the zodiac, Aries is ruled by Mars (the god of war), its corresponding color is red, and it is a cardinal (leading) Fire sign. That's some heady symbolism! No wonder that even the women born under Aries (think warrior types like Sarah Michelle "Buffy" Gellar, Lucy "Xena" Lawless, and pioneering feminist Gloria Steinem) are likely to have nerves of steel… or perhaps of diamond, another Arian symbol. Read the rest of this entry »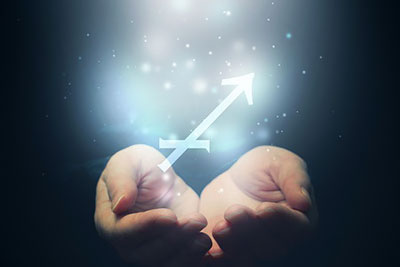 The Sun moved into the sign of Sagittarius, the Archer, on November 22nd and will remain there until December 21st. Sagittarius is a mutable (dual-natured) and masculine energy sign ruled by the element of Fire. If we look at its symbols, we can begin to better understand those born this time of year.
The constellation Sagittarius is a centaur – half man, half horse. Sagittarians are often said to have a logical, philosophical side, along with a more earthy, fun-loving streak, which represents mankind's struggle between his heavenly and animalistic natures. Its glyph (astrological symbol) is an arrow pointing upward, which is appropriate for a sign whose nature is to constantly learn and question everything!
If you've ever known a Sagittarian, you'll have known someone who is adventurous and seeks to explore every part of their life. Unlike some of the other Sun signs, these people may want knowledge for its own sake, or to satisfy personal curiosity. Read the rest of this entry »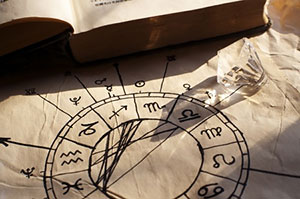 I am always searching for ways to better anticipate timing, when in fact time does not actually exist. The idea of using an earth stone or gem may be helpful in establishing human timing, as in fact it may be so grounded in the earth principle that one would expect it would hopefully adhere and remain loyal to its original earthly form.
Using the planets, for example, are not always a helpful form of timing for me, as there are too many factors which may affect a planet. In fact its satellites, its sometimes slow or fast rotation, its ellipses, our lifespan – all these things can complicate our understanding of timing – which someone who has only rudimentary knowledge of Astrology knows is a complex study. I think that studying timing strictly via planets, satellites or constellations at a distance from us could also not be as accurate as believed, due to the light distortion or the bending of light, and in fact black holes or any array of gravitational lenses and unknown anomalies could distort our perception of the future, if it were mapped out astronomically with our technology. Read the rest of this entry »