Posts Tagged 'residual haunting'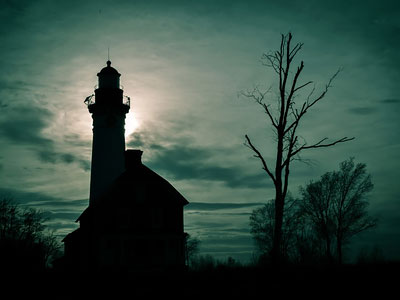 Whenever I do a house party on the coast of Maine, the first question most of the guests ask me is, "Do you feel or see anyone around me?" Or, "Do you see or sense spirit in any of the rooms or around the house?"
Well, to be very honest I have never been in any home or dwelling that did not have any spirit in residence. They typically hang around a house because they used to live in it, or at some time in the past they were on that property for some reason.
When I am asked to check in, to see who may be in residence, spirit will speak to me in my head, or show themselves. They also like to move objects. Why? Because they can. Often, they will move a picture off center, especially a picture of themselves, just to let you know they are around. Read the rest of this entry »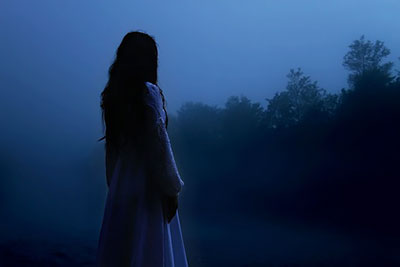 Spirits and ghosts both fascinate and frighten people. There are also the believers and non-believers, with the non-believers constantly needing proof that spirits exist. For thousands of years people have held the belief in the spirit world, that those who have died can come back and visit their loved ones, or places in which they lived.
What are some of the signs that a spirit has returned to its home or place of origin? These signs can manifest as cold or hot spots within the home, voices, footsteps, even full manifestation and ectoplasm.
Why is it that they need to return? Most spirits or ghosts exist in another, parallel dimension. They are either trapped there or waiting to be reborn, which could take anywhere from weeks to years, to millennia. Read the rest of this entry »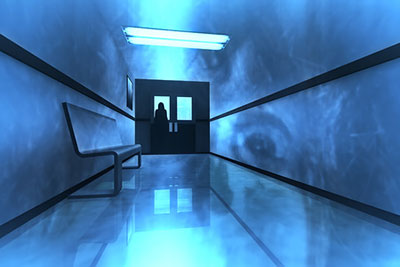 The area where I live is famous for being haunted. In fact, our "Asylum 49" was featured on popular paranormal television shows like Ghost Hunting, Paranormal Investigation and Ghost Adventures. This notorious old place is thought to be one of the greatest Halloween venues to visit on this side of the country.
Asylum 49's haunted structure takes up about half of the old hospital. The other half of the hospital is the only nursing and hospice home in the county. Asylum 49 is only open to the public from September 1st to October 31st, but in that short time they raise a lot of money. After it was featured on Paranormal Investigation, tourists and paranormal investigation teams started visiting from all over the world. Asylum 49 is also available for private tours in the off-season. Read the rest of this entry »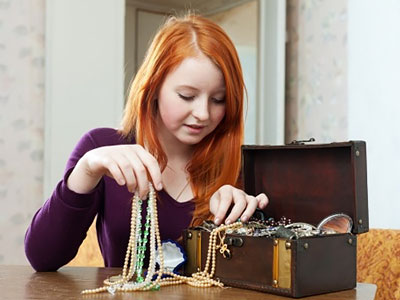 The vintage or retro trend is more popular than ever and has more people buying used clothing and household items, as well as antiques. But one does not usually think about the metaphysical energies that may be attached these old clothes, jewelry and pieces of furniture.
Believe it or not, ghosts sometimes do follow a beloved object purchased from an estate sale. A flea market or thrift store may be selling objects that carry the negative energy of bad relationships. Pawn shops may have beautiful jewelry for sale, but you may unknowingly pick up the grief associated with having to sell a beloved object.
Jewelry is especially problematic, and even gifts can carry negative energies. It does not matter if the jewelry was physically cleaned before you purchase it. One should spiritually cleanse every object that is second hand, to keep negative energies out of your energetic space. You can also 'charge' jewelry to help you with things you want to accomplish, for protection, or to attract good energies. Read the rest of this entry »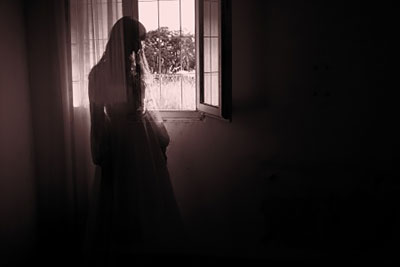 I love watching the shows on TV about the paranormal and ghosts. I feel that having a supernatural experience with the spirit world can be proof of the afterlife.
The hosts of these shows often say, witnessing the paranormal often brings more questions than answers. Are spirits choosing to stay on the earth plane, or are they trapped? Do they need our help to move on to the next world? I have been fortunate to go on paranormal investigations with teams in California and have witnessed some pretty amazing things. Often getting the answers to who the spirit was in life doesn't happen, and doing research into the history of the area only hints at possibilities of their identity. Read the rest of this entry »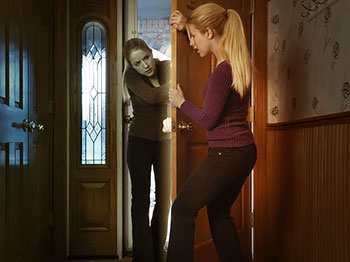 If I had a nickel for every time I was told that I look just like someone's friend, cousin, or sister, I would be one very wealthy woman. I'm sure that you may have experienced this yourself. But resembling someone is very different from actually having a doppelgänger. The doppelgänger is a mysterious, other-worldly twist on the standard "look-alike" – not only is there someone out there that resembles you, but might in fact be you!
How is this possible? The Germanic origin of the word doppelgänger translates as "double-goer" or "double-walker" and that "double" is believed to be a ghost or some form of paranormal phenomenon. Real doppelgängers don't have shadows or reflections, despite pop culture and urban legend suggesting otherwise. Read the rest of this entry »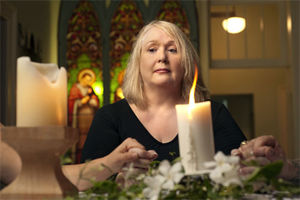 In the Fall of 1900, Galveston, Texas, was hit by a major hurricane. At the time it was the greatest natural disaster ever to occur in the United States. In the fall of 2008, it was hit with another one. In the fall of 2010, the Galveston Historical Foundation decided to hold a séance in the downstairs great room of its offices, in downtown Galveston.
Galveston's known history begins with its Native American tribes, sought out and revered by other tribes for their healing arts. Later, the natural port gave shelter to Spanish and French explorers, and was even home to the infamous pirate, Jean Lafitte. Galveston's shipping history brought waves of first Italians and Greeks to settle there. Later, it became the major port of entry for German, Scottish and Irish immigrants making their way to new homes.
Prior to 1900, Galveston was referred to as the "Wall Street of the West", because of the wealth, commerce and industry at its hub. It is also known to many as the most haunted city in the United States. Read the rest of this entry »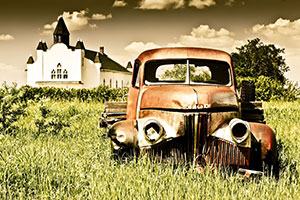 After a difficult divorce in 1999, I lost my pick-up truck in the settlement. I needed new, affordable transportation. Fortunately my stepbrother knew this guy that had an old Dodge for sale at a really good price. But when I saw it, I had a bad feeling about this car.
I was however very desperate to get a car, so after taking it for a test drive, I convinced myself it was only my imagination that something was wrong. So pretty soon I was driving my new car on Route 270 heading home. Then the paranormal activity started. Driving along slowly, the material from the ceiling of the car came detached. My son Raymond was in the back seat, and he looked at me with big eyes and said, "Dad, why is that man pulling the stuff off the ceiling?" Read the rest of this entry »