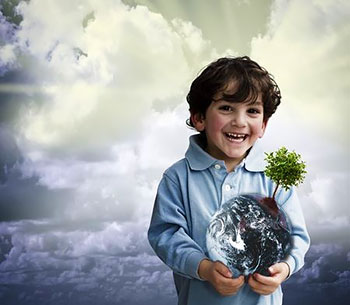 Everybody who is reasonably aware knows global changes are in the works. Whether they are totally man-made or universally manifested, all we know is that things appear to be changing on our planet. And our future as a species is hanging in the balance.
It is sometimes incomprehensible to me how so many people have so little appreciation and respect for all the wonderful things that have been provided here for us on this plane of existence: all the wholesome food, fresh water, clean air. The only reason it is becoming less abundant and under threat is our greed and disregard.
It appears Mother Nature has had enough of our bad behavior and is desperately trying to let us know she will not be accepting this behavior from us on an ongoing basis. They say the ice caps are beginning to melt, the winds are becoming more forceful and we are bombarded almost daily with all manner of natural disaster. Read the rest of this entry »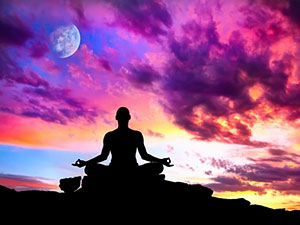 This year I began noticing an unusual phenomenon during my regular scans on the auras of clients. Suddenly, more and more people were showing up with the color purple as the dominant color in the aura. Previously, this was a rare occurrence. As the weeks have gone by, this trend has continued and has, in fact, resulted in virtually everyone I read for having this dominant color present.
What does it mean to have this color dominant? Purple is a highly spiritual color and represents a person who is actively seeking spiritual awareness and development. Often these people find themselves withdrawing from large groups of people and being more protective of their quiet times. While still social, they tend to prefer smaller groups and even more alone time. Read the rest of this entry »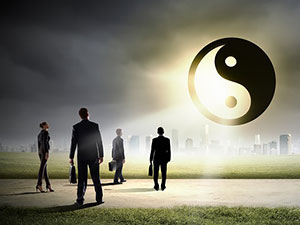 Telepathically channeled by Sharon Michelle from "The Collective."
Q: What is role of reincarnation and karma in the evolution of humanity?
It is not as simple as "As ye sow so shall ye reap."  There is much more going on. It has as much to do with your mission as anything else. It is not all about karma.
Some of you are working through the last of your karma, yet you are still here. This is because you are here to serve. You are here to usher in a new world, a new understanding and a new way of living on this beautiful planet you call Earth. Your purpose is one of bringing harmony and balance to this special planet.
Most of you, who consider yourselves to be Lightworkers, are not on the Earth at this time just because of karma. You may have some karma you are completing. However, you are here for a much greater purpose. Your purpose is one of bringing harmony and balance to this special planet. It is a jewel among all the planets. It has not been appreciated fully in the past. Read the rest of this entry »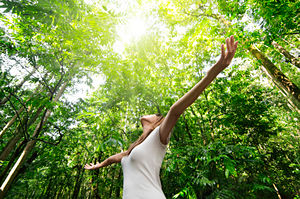 A few years ago, in the time leading up to 2012, I wrote a blog post about the symptoms of spiritual awakening. Well, here we are in 2014 and some of us are wondering what to do now?
Some of us feel as though we didn't make it. Some of us are wondering if we made it, but don't know it? Some feel as though they have awakened, but have hit a plateau and are unsure of what to do next.
All of these examples are types of plateaus we must face in our diverse journeys. I can only offer advice on what I have personally dealt with and come to embrace in my own.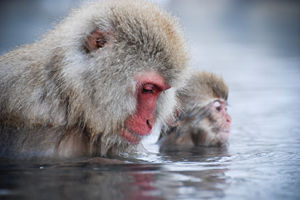 I was thrilled recently to have coffee with a friend who shared with me the theory of the "Hundredth Monkey Effect". I must admit, I had never heard or read anything in particular about it until today.
Serendipitously, I had been searching for a way to explain what I felt was happening with the current Global Shift of Cosmic Consciousness. People have and are referring to it as The Awakening, Ascension or the New Age. I see it as the end of individualism and the beginning of collectivism; not the "end of the world", but a new beginning that is in process and has been for quite some time.
I began researching the Hundredth Monkey Effect and found varying opinions. Some think it to be only an urban legend. I've been involved in the paranormal investigation field for many years, and I agree that there is no exact science to prove the existence of life after death, ghosts, demons or psychokinesis.  I have however had personal experiences with all these paranormal phenomena. Read the rest of this entry »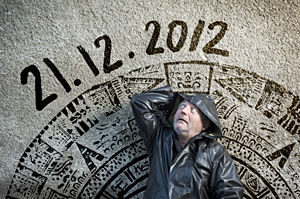 Good morning fellow seekers and believers. A warm welcome also to ye of little faith. It is indeed a blessing to greet you at the dawn of yet another perfect Solstice day in this miraculous annual progression of human history. It is December 21st, 2012 and it is exactly 11:11 GMT, the official time of the Solstice. Take a deep breath, you are indeed still alive!
If you are one of the more adventurous and spirited among us, you may very well find yourself today on a Mayan galactic alignment cruise or magical pilgrimage to the Chichen Itza in the Mexican state of Yucatan, or at Stonehenge in the United Kingdom, waiting for the first light to break on the horizon. I can only imagine how much fun you must be having! Read the rest of this entry »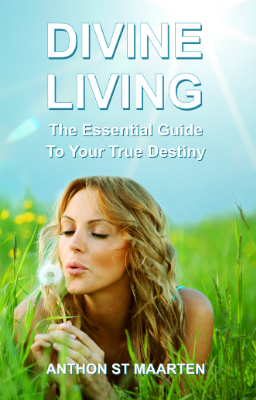 Are you truly happy? It's quite normal and perfectly understandable if you are not. These days many people feel their lives leave much to be desired. Discontent truly is the 'disease of our time', and it feels as if our world is increasingly spinning out of control. Too many of us are wandering aimlessly through our lives.
But if you knew your potential to live a life of joy, purpose and contentment, you would never again spend another moment living any other way. Within you looms the potential for authentic happiness so infinitely beyond everyday measure, or common human understanding, that you will never again be willing to settle for anything less.
This is in essence what my new book Divine Living: The Essential Guide To Your True Destiny is about. It is a practical spirituality handbook for realigning with your Divine Self, and for reclaiming your birthright to enjoy a truly Divine Life.
Many people have in recent years experienced a profound spiritual awakening, but not everyone has been able to integrate their newfound spiritual awareness into the practical reality of their everyday life. I wrote Divine Living for this very reason. It is my hope that it will empower and inspire people to finally start living the connected and blissfully abundant life they always intended to have, since long before they were born.
Divine Living is the preferred lifestyle choice for many spiritually awakened souls all over the world. It is the new way of being that changes your life and perception of reality forever. As a species we are currently experiencing the inevitable dawning of a new era in human ascension. The new age of conscious evolution has begun. My goal with Divine Living is to provide the sincere spiritual seeker with a personal survival guide to successfully navigate this looming, global paradigm shift that is currently gaining critical mass all over the planet. Read the rest of this entry »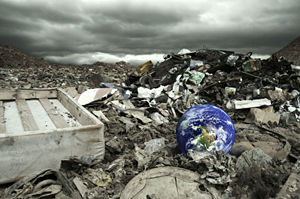 There are those who believe we may be facing extinction as a species – if we don't change our ways. This idea is not as far-fetched as it may seem. The mass extinction of entire plant or animal families is something that has happened on several specific occasions in history.
The most well-known of these extinction events is the end of the 'golden age of the reptiles', when most of the dinosaur species disappeared. The small percentage that survived ultimately became the bird species that today still roam our planet. I have often wondered about the fascination children all over the world seem to have with dinosaurs. It is a subject that is a source of great enthusiasm for both boys and girls. Could it be that they intuitively remember the past, that the traumatic events of that time remains ingrained in our DNA to this very day? Read the rest of this entry »