Published
September 18, 2011
|
By
Asherah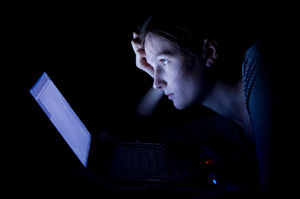 A few nights ago I could not sleep. When I go full speed into readings I hold nothing back, and very often long after I am done reading for the day, Spirit often has other plans.
So it was on this night in particular, as it had been for the past several days. I tried in vain to go to sleep and I was bone-tired, but it was not to be.
I drank hot milk. I took a bath, followed by a nice cool shower to bring my body into balance. I went outside, to see if I could fall asleep under the starry night. Nothing worked. No matter how much I may have wanted to fall asleep, I was wide awake!
I pondered the computer, and whether or not to log on for readings at Psychic Access. I decided against it, because I was concerned that as tired as I was I may not be at my best. Continue reading →
Posted in

Afterlife, Intuition, Mediumship, Paranormal Phenomena, Psychic Phenomena, Psychic Readings, Technology
|
Tagged

channelling, clairvoyant medium website, communication, crossing over, death, emotions, friends, ghost whisperer, grief, inner guidance, Intuition, loss, medium, mediumship, miracles, motherhood, psychic medium, psychic reading, Psychic Readings, reading, sleep, spirit, spiritism, spiritual messages, spiritualism, synchronicity, Technology, The Other Side
|
2 Comments