Taking Better Care Of Empaths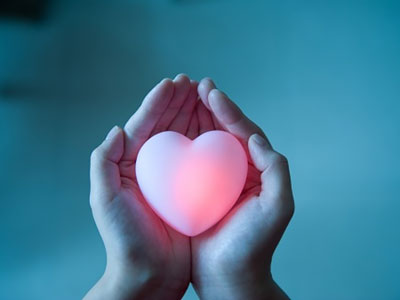 Do you deeply and intensely feel the emotions of others, easily get sick or injured, and have a natural connection to all things spiritual? There's about a one-in-five chance that you may be an empath.
Being an empath is different from someone who merely feeling empathy for others. The difference is being someone who is able to turn off the flood of emotions, against someone who is not. What a difference! A true empath literally feels everything, and that can be overwhelming.
It's in the empath's nature to take care of others at their own expense, which is why empaths often get moody or difficult. They may need more solitary time or exposure to the natural world than other people. Despite all of this, they are a gift to themselves and others, and they can learn defenses against the constant tsunami of incoming emotions.
An empath is capable of taking on the grief of another in order to lessen their suffering. In order to not be consumed with pain, an empath should have an outlet for that pain lest they lose themselves in feeling for others ~ Donna Lynn Hope
Psychic defenses are essential for an empath. Just as children learn which information to process, and how much, and which of it, is trustworthy, empaths can develop 'filters' to separate the helpful from the harmful.
Most empaths have more than one angel or spiritual guide in their corner. It is crucial that they get to know their spirit guardians and call upon them whenever needed.
In the modern, urban world, it's also necessary for empaths to have some sort of natural retreat. This can be a garden, forest, or other wild space. Pets are perfect companions, or even plants. Remember, these are people who feel a connection to all living things – even an African violet in a pot. They need beauty in their lives, and these fellow creatures will help connect them with the spiritual.
Many empaths also forget to take proper care of themselves when they are so busily absorbed in helping others with their problems and concerns. If you are an empath, make time for yourself to practice spiritually, as well as cleanse yourself of negative energies accumulated during the day.
If you have an empathic friend or family member, remind him or her to take the time. An excursion to a local animal shelter, arboretum, or forest is a good way to decompress and connect with nature, as well as a good opportunity just to talk.
Sensitive people care when the world doesn't because we understand waiting to be rescued and no one shows up. We have rescued ourselves, so many times that we have become self taught in the art of compassion for those forgotten ~ Shannon L. Alder
Although empaths take in everything, they may be reluctant to get in touch with their own feelings. Simple things which many of us overlook, such as proper nutrition, adequate sleep, and time spent in nature, are not optional for empaths. If they are deprived of fulfilling these needs, they may become irritable and tired, or experience depression and anxiety.
We all know at least one of these uniquely sensitive souls and you may even be one yourself. It is one of our duties to protect and nurture empaths, since they have a direct connection with the spirit realms and can perceive things many of us can't. Take good care of them so they can, in turn, take care of you.

About The Author: Mystic Shelley

Mystic Shelley is a Psychic Medium. She has been reading for over 15 years helping and guiding people. She uses my 8 spirit Guides during her readings. She reads in the area of love, relationships, career, money and all matters of love. She will give you only honest and direct answers. Get a reading with Mystic Shelley now at PsychicAccess.com