Posts Tagged 'playing cards'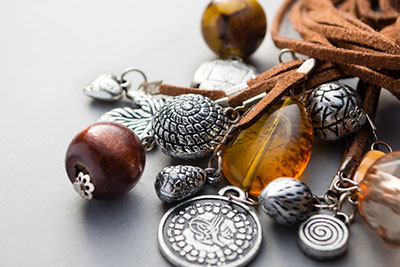 I've recently become interested in charm casting, because I've begun to notice objects in everyday life that are parallel to the Lenormand Cards* I use in my psychic readings. Charm casting refers to small objects, such as charms you'd see on a necklace or bracelet, that are used for divination.
The premise is that each object has a specific meaning that you've assigned to it. For example, a heart can pertain to love; a dog to loyalty; a ring to commitment, even contracts; a house to security and safety, and so on. You ask an open-ended question, then put the charms into a bowl or box, shake, and cast them onto a surface or cloth. By looking at the charm groupings, you will be able to divine the answer to your question. Read the rest of this entry »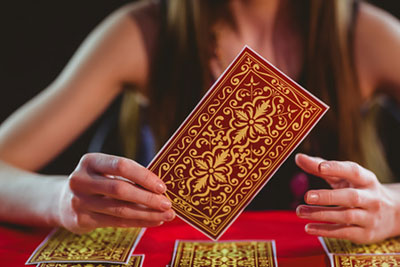 I feel the best way to deepen your intuition, and possibly psychic ability, is through your connection with others. This can be accomplished in many ways.
One way is through an intimate relationship with another person, on a very personal level. The person in your life that you connect with physically, can allow you to deepen your senses and develop your senses and sensuality. Love and passion are great for the soul, the body, and developing and expanding your intuition.
You can also deepen your intuition through a psychic circle. Psychic circles, sometimes called development circles, are a group that meets to support, encourage and to help each other develop intuitively and psychically. It is a great opportunity to connect with other like-minded sensitive people. If you are not sure if there is a group in your area, you could always start one. Read the rest of this entry »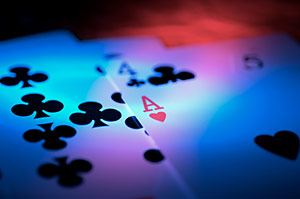 I use two playing card decks when I read: one blue and one red. Typically I let my clients choose the deck of cards they prefer me to use during a reading. My hand usually goes to the deck that my client will choose, before they even tell me.
Recently, I have been noticing that my spirit guide will have me choose another deck instead, after the client has already picked the other deck.
At these times my guide would say I need for you to pick another deck, because it is in their best interest for the future. Then I would pick up another deck and often the next chapter that will come in my client's life will surface in the reading. Read the rest of this entry »
Mariella is a third generation psychic who started reading for others when she was only eleven. With a deck of ordinary playing cards, she gave accurate readings to her fellow schoolmates in the sixth grade. Her father, the nephew of a Cardinal, was set against her using psychic abilities her mom also possessed, and would not permit Mariella to follow in her metaphysical footsteps. Raised among a family of strong Catholics, Mariella had no choice but to hide her natural gifts and act as a good, obedient child. She pursued a career in finance and private law and graduated from the University of Roma, Italy, with a Masters in Business and Languages. In addition to her native Italian language, Mariella also became fluent in English, French and Spanish and speaks Portuguese as well as ancient Greek. Read the rest of this entry »
He was raised a Christian and grew up in a very "interesting" house in Columbus, Ohio. At an early age, it became apparent that his home was occupied by more than his immediate family members. When things went bump in the night, Raymond convinced himself that his mind was merely playing tricks. But when the nightly visitors continued to make their presence known, he had to face the reality that ghosts did in fact exist and had taken up residence in his house. Read the rest of this entry »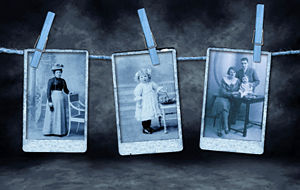 Since my mother had passed on I wanted to look in to the history of psychics in our family. I am a third generation psychic, like my mother and my older brother. I have nieces who also have the gift, and so it will carry on into the next generation.
I can remember the point in my life when I saw a ghost for the very first time. I never imagined how many doors it would open for me one day. The psychics before me made this possible for several generations on my mother's side.
I visited my aunt and uncle to ask them about my mother's side of the family. There are a lot of things I don't know about my mother's family, except them being partly descended from the Blackfoot Indians. My grandmother was adopted so there were no records to be found. Read the rest of this entry »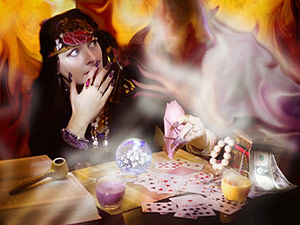 As a psychic it is not easy to find the right psychic to read for me. Like many psychics, I can do readings for others, but I can't read for myself. But trying to find the right psychic for me is like buying a car or a house – it is a process and a challenge!
Just like a house or a car, you look for a psychic who offers you certain special features that will suit your unique needs. There are so many psychics out there, who do you choose from?
When I was younger I needed the guidance of a good psychic from time to time for my love life. This was before the Internet. I remember deciding to take a bike ride on my 18x speed to find a psychic. Along the way I noticed a lady was moving in to a new psychic store, and she already had her sign out, before she was completely moved in. So, I decided to stop and talk to her, and she seemed really nice. Read the rest of this entry »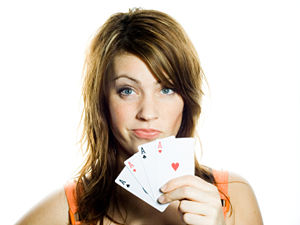 I am a psychic and I love gambling – enough that it's a good thing the nearest casino is 100 miles from home. Playing Blackjack, I can tell when the dealer is going to "bust". I don't play the averages and I can't count cards, I just know.
Poker is just as much fun, but I see the cards differently. In Blackjack I see the playing cards as high or low, in Poker I see the suit of the next card coming up.
There is an online quiz game involving music, in which you must guess who the artist is, or the name of the song. I know music and a lot of the time I know the song well. Other times I can tell who the artist is just by listening to the voice or the style of the artist. Read the rest of this entry »