Posts Tagged 'channelling'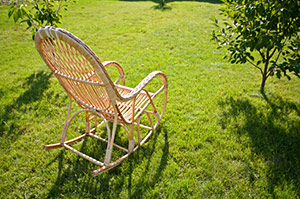 As a professional psychic I go through many calls a day. Each and every client has a need for guidance and a light to shine on the path they are on. Some wander off their path and are confused and upset. Others have problems of the heart and soul, and reach out desperately for guidance and comfort. Some I cry with, some I laugh with. Each client is different and unique.
Certain days, at the end of a shift, I am so exhausted on a mental level. I receive information in 'flashes' and they come fast and furious. It's hard sometimes to gather all the information coming through and relay it to the client. But there is a place I go to, no run to, for the serenity and comfort that helps me offer the best readings I can. That place is my rocking chair! Read the rest of this entry »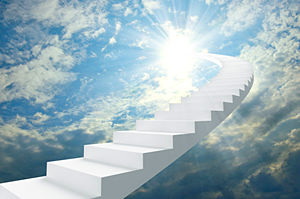 A middle-aged woman, Susan, recently came to my rooms for a reading. Susan is well-presented and well-spoken, and has an air of grace about her. Judging by appearances she seemed like any other lady in this age bracket, and when she walked through the door I was none the wiser to what she was seeking from the reading that day.
The first card that came up for her is a beautiful peacock, with lots of color and glamor. I was told through my channeling that this is how Susan presents herself, very distinguished, beautiful and majestic, and her partner has always told her how beautiful she is. However, I was also hearing that her partner is no longer able to communicate this to her, and as I passed on this message I heard a voice come into the reading – a dignified male voice. Read the rest of this entry »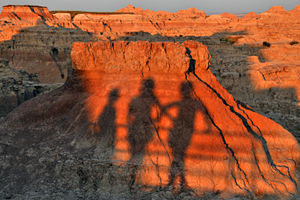 I communicate with the long-dead, noble spirits of the Native Americans, whose sacred spirits reside in the mountains of Arizona. If you have ever seen a silhouette of a face on a mountain side, or heard a whisper of ancient wisdom while deep in the rugged terrain of the high country, you may understand this.
It all started when I moved to Arizona many years ago. The area in which I live is a valley surrounded by mountains. I began to see silhouettes of the faces of Native American chiefs, warriors, princesses, healers, and wise men and women, on the mountain faces and mountain tops wherever I went. It was more than just a strange occurrence; it was a paranormal phenomenon that drew in all my senses. Read the rest of this entry »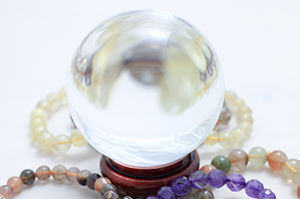 The crystal ball is one of the most powerful transmitters of psychic energy. As a divination tool the crystal ball will induce psychic visions my opening up the third eye chakra center of 'seeing'.
When the third eye is open, symbols and pictures will first form in the mind's eye, and then be 'seen' in the reflective surface of the crystal ball.
The crystal ball can also induce psychic feeling, through the strong magnetic field that is around it. This magnetic field can open up the heart chakra center of feeling. To induce psychic feeling and visions, put both of your hands on each side of the crystal ball.
When reading the crystal ball we interpret what we see and feel from the higher self. The higher self is that part of our consciousness that is all-knowing. Read the rest of this entry »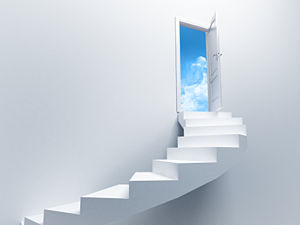 The medium is a bridge between the physical and spiritual planes. The medium acts as a channel to access wisdom from both your spirit guides and angels on the different spiritual planes.
These spiritual planes represent different levels of consciousness. The higher up the ladder of consciousness your spirit guides are, the more advanced they will be in their knowledge.
Spirit guides and angels are the master teachers who assist us with the lessons we need to learn on the physical plane of experiences. These planes are known as the mental, astral, causal, akashic and etheric planes.
On the mental plane spirit guides and angels help us develop our intelligence though the transmission of thoughts and ideas that can advance our level of spiritual knowledge. Read the rest of this entry »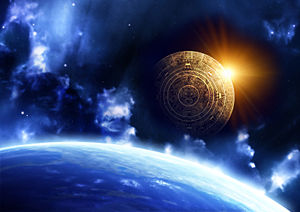 The Akashic records are records that exist across time, space and realities. These records, also known as the Book of Life, contain every action, experience, thought and emotion for each individual being.
Being able to access our Akashic records is a part of our birthright. We all have access to this energy. It is all a matter of learning to tune in and listen. I have decided to share with you a channeled part of my records for what my ascended masters, ancestors, spirit guides and my higher self see coming on December 21, 2012.
"I feel this time is a positive direction for the future of spirituality and ascension for us all as a spiritual body. I feel the oneness with those of you within the Akashic Ring, as well as all who have become enlightened throughout time, space and history, and those that will join us in the future. Read the rest of this entry »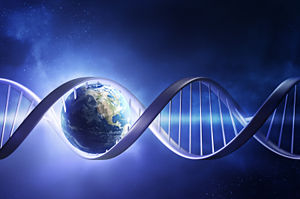 It is my belief that psychic ability is an innate talent or gift aimed at a specific Life Calling, while intuition is a highly personal aspect of our inner spiritual guidance system. We all possess our own, natural intuition, whether we are conscious or unconscious of it – but not everyone is psychic.
Natural intuition is highly personal and mostly about taking care of our own personal needs. Psychic ability on the other hand shifts extra sensory perception from the personal sphere into the realm of the impersonal. Intuition is our direct inner guidance from our Divine Self towards achieving our unique Soul Purpose and Life Calling. Psychic ability on the other hand dwells in the realm of the selfless, prophetic and archetypal. Psychics, mediums and healers are channels, messengers, conduits or surrogates, which means that they do not only receive personal inner guidance from their own Divine Self, but they also have the capacity to receive and translate guidance on behalf of their fellow man. These perceptions or messages may come from the other person's Higher Self, or courtesy of non-physical entities, or from the Divine Source, God, or Collective Unconscious. Psychics, mediums and healers therefore have the natural ability to allow energy to flow through them to others, and on behalf of others. Read the rest of this entry »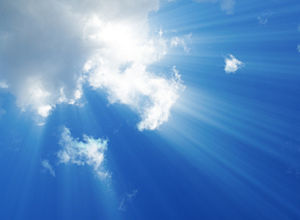 When a psychic medium, channel or clairvoyant provides you with a reading, within the first few moments there is usually a 'aha' moment. It is at these times when you wonder, "How did the psychic know that?" This type of information received during readings is what is referred to as a verification.
Verifications can manifest in various forms, such as a loved one's specific name that is unique, or a significant age when someone passed away. Some of the verifications my guides and angles have given during readings have been very specific and confirms the reading is from a source that is beyond my knowledge of the client.
I recently did a reading for a young woman, and her deceased mother came through. She had only been passed over for three years. I started drawing something in the air, as I was talking to the client. I realized what I was doing and had to ask, "Whose name starts with the letter J?"  The client was not thinking at the time and noted her father's name did not start with a 'J'. She looked bewildered. Then a smile came over her face and she advised she had overlooked the initial in relation to her mother whose name was Joy. Read the rest of this entry »