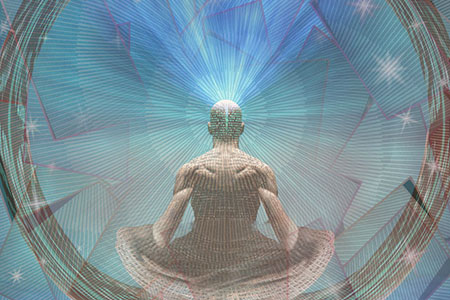 It is said that we are spiritual beings having a physical or human journey. I often also hear people say that some people are 'more spiritual' than others. I cringe whenever I hear such things, because we all come from the same Source, which means that there is no differentiation between any of us.
In fact, in nearly every spiritual tradition the term 'spiritual' is derived from one of two words. It either comes from the word breath, or it comes from the term life source.  This means that everyone that is alive and breathing is equally spiritual, no matter who they are.
It is true that there are some people who may be more effectively walking a 'spiritual path.'  This is because such people embody spiritual principles to a greater degree, or are more in alignment with certain spiritual principles, such as love, joy, peace, and serenity. But we are all 'channeling' spirit at all times, because we are all spirit at our core.
So, what does it mean to 'channel' spirit?  Many believe that there are distinct supernatural components to being spiritual, which may sometimes be the case. However, channeling spirit simply means to live in such a way that you actually embody the primary spiritual principles.
Channeling spirit is simply living a life that exudes love, joy, peace, patience, kindness, gentleness, faithfulness, and self-control. These are principles that show up in nearly every spiritual tradition or belief system. In Christianity, for example, these principles are known the Fruit of the Holy Spirit.