Published
January 24, 2021
|
By
Raymond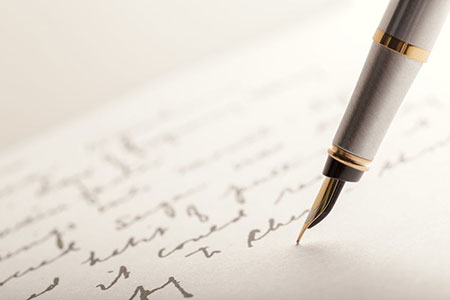 Growing up in a psychic family, I was constantly among adults who were seeing ghosts and reading people's eyes. But I always wanted to be different than the other psychics in my family.
I guess that is one of the reasons why I began reading ordinary playing cards, instead of the Tarot. But I wanted to experiment even further, and in time I also discovered that I could open up the flood gates with automatic hand writing.
I have to be very careful, because when you use automatic writing it can be like opening a can of worms. Each time I do this I make sure beforehand that my mind is calm and clear. I also see to it that I have lots of blank paper, because you can use a lot of paper in one session.
I also have to make sure that when I did connect with a spirit it was indeed from the Light. After some of the things I have witnessed in my life, I certainly do not want to invite any evil spirit or any other dark entity that could harm my family or me.
I remember my very first time I was very skeptical of doing automatic writing; I asked, "Are you with the Light?" A simple question. The only answer I received was a straight line. I was not very happy or impressed. That was it? Just a straight line? My second time it was not bad, because the pen wrote the word yes. It kind of freaked me out at the time.
I knew I needed to practice more. So, I put more hours into it and the more often I did it, the better I became. I would even try it while playing music. Eventually, I was ready to try this together with the cards. This is not a traditional method, but like I said, I wanted to be different. The first time I placed the cards face down and then did the automatic writing first, to see what it would say.  The first word that came through was "baby". Next was the word "girl" and then "candy."
Posted in

Children, Divination, Mediumship, Paranormal Phenomena, Psychic, Psychic Readings, Tarot
|
Tagged

automatic writing, become psychic, born psychic, channelling, Children, darkness, Divination, evil, family, future, group mentality, journaling, Light, Lightworkers, Meditation, motherhood, negative energy, parenthood, playing cards, predictions, Psychic, psychic abilities, psychic ability, psychic attunement, psychic awareness, psychic channeling, psychic predict future, psychic reading, Psychic Readings, Source, spirit, spirit communication, Spirit Guides, spirit messages, spiritual messages, spiritual practice, Tarot, tarot cards, The Other Side, writing
|
Leave a comment