Archive for February, 2015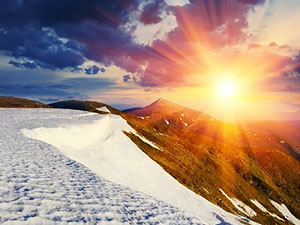 I was concentrating on work last night, while outside my window, without me realizing, a quiet blanket of white fell over the earth. The beauty of the quietness, the purity of the color gave a sense of all is well.
Of course, this snow puts the universe into a time of pause, a waiting time, where even the stars, the Moon, and the Earth seems suspended, still, ending movement, ending growth. Yet, underneath, the seeds and the bulbs are preparing, taking in nourishment, so that in the advent of the Spring season, sometimes even before the snow is gone, the beautiful new growths start to pop up here, there, bringing new life.
Many people wish for Spring all the time. Our lives are so busy. We wish to keep rushing, fast-paced, moving toward our goals and our dreams. We want to keep life moving as quickly as we can. Read the rest of this entry »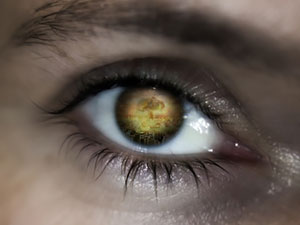 Clients frequently ask me, "Do you ever see anything bad?" My answer is both, yes and no. I feel I owe it to the client, when I see something that looks negative or difficult, to make them aware of it. However, I feel it would be irresponsible as a psychic to predict such future events without also giving them a way to avoid it, modify it, or correct it. The study of Astrology taught me that, while we may not be able to change the event, we can change how we react or respond to it.
For example I once saw a client going out of town on a business trip, in the rain and at night. There was great danger there that was possibly fatal. I advised the client that when he was in a car, in the rain, at night, and out of town for business, to be extra careful – especially at stop lights. Read the rest of this entry »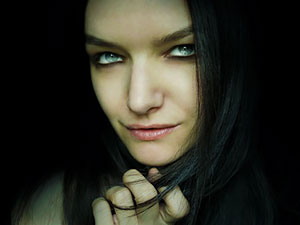 Imagine coming into a room and strangers start confessing their past discretions, talking about being molested, admitting to addictions they've never told another living soul about, all without even telling you their name. Imagine hearing someone confess to a crime, or admit that they think their sister's boyfriend was the one to kill her. This is what the spiritual conduit experiences every day.
Conduits are very rare. It is a life of sacrifice. There is no long line on the other side for souls waiting to volunteer as a conduit. It is hard earned. It is a painful, yet rewarding life path, but the rewards only come in the afterlife. Read the rest of this entry »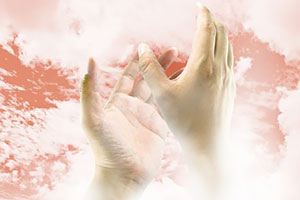 When I started to do psychic readings, I never intended to do mediumship work. I never imagined clients asking me about loved ones and friends who had passed away. They would ask me also how one recognizes the difference between a spirit guide and a loved one in spirit.
In my experience loved ones who have passed make their presence in our lives known through signs or familiar aspects about themselves. Personally I have had many experiences with smells that identified a family member, such as the smell of their perfume or cigar smoke, as well as objects that belonged to that person that are moved or disappear. The smell of a cigar always tells me my father is around, not my grandfather, because his favorite cigars had a distinct aroma. Read the rest of this entry »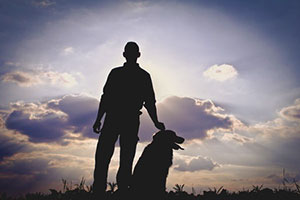 The following is a transcript of a reading I had the honor to recently channel for a client whose dog had passed:
"He wants you to know he is with you still. Imagine his arms made of Light lifting you up, and letting you know he is floating in a wonderful place and totally pain free.
He wants you to know that he is part of the energy of the Light beings. In the same way that your finger is an aspect of your body, but he is not your entire body, he is an aspect of the angels, although not entirely an angel on his own.
He was not always a dog, and is not a dog now. He came back as a dog this time around because there are certain lessons we have to learn on our Journeys, and it just so happened that the lessons he had to learn this time could best be learned not only in dog form, but with none other than you. Read the rest of this entry »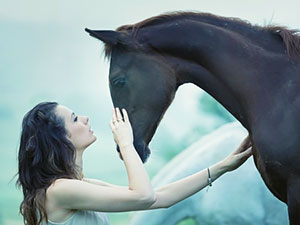 We love our pets. Every single one of them is "special." They literally make my day. There is nothing more ecstatic than the purring of a cat, or more entrancing than standing next to my beloved horses and feeling their sacred breath and energies surround me.
My pets literally light up each day. I love seeing the dogs laying on the lawn with all four paws in the air. My cat purring next to them. Sometimes we all lay in the sand together – the two horses, two dogs and the cat. We meditate together, sunbathe, and sigh. So happy and content. I swear we could cure anyone who walks into that circle of energetic radiance we have going in the sand pit. So simple, yet so powerful. And yes… special. Every time. Every moment I spend in the joyous energy of my pets is special. I never get sick of it, or tired, or bored. Read the rest of this entry »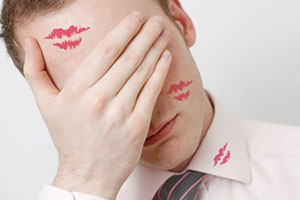 In my first blog in this series, I touched on some reasons why people cheat on their partners or spouses. But there is never an excuse for cheating. I was given permission by two of my clients to share with you their experiences with cheating. It is my hope and theirs that in sharing these stories readers in a similar situation may find some insight, answers or advice for their own circumstances. Today's story is about Diane.
Married for 22 years to Michael, her high school sweetheart, Diane found out that Michael's business trips had not been all about business. At one of these "conventions" he was attending, he met up with another women who he took to his hotel room. When Diane called that evening to say hello, she could tell intuitively that something wasn't right. She even heard Emily for a brief moment in the background. Michael lied and told her it was room service, but she knew different. Read the rest of this entry »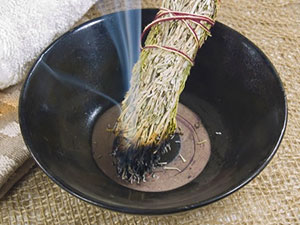 There are many effective ways to purify ourselves of old baggage or toxins in our lives. A great place to start is a very ancient art popular among indigenous peoples known as "smudging." This refers to the burning of sacred or blessed herbs, or grasses to cleanse yourself and your space.
If you are just beginning try burning sage, one of the most popular and fragrant herbs. As you become more adept, you may want to customize your herbal blend. Bundles may be purchased at an esoteric store, or a Native American or natural market, and burned in a vessel of your choice.
Before you start, make sure there are no fire hazards and open a window or two for ventilation. When you light your sage stick, make sure you are only using the leaves and not the other parts. Read the rest of this entry »