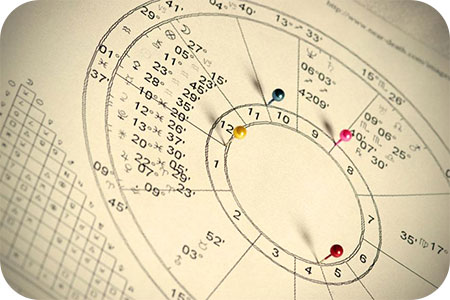 In simple terms, your natal chart is the astrological positions of the planets at the exact time you were born. No two are exactly alike, even for identical twins, because each person's time and place of birth are different. Free chart makers are widely available online, and all you'll need is your time and place of birth.
So, once you find yours, what do you do with it? Your birth chart is a kind of road map for life. It will spell out your strengths and weaknesses, as well as hidden dangers, behavioral patterns and potential opportunities.
Each of the planets, including the Sun and Moon, are placed in one of twelve houses (segments) of your chart, representing hours of the day. The movements of the larger planets like Jupiter and Saturn point to larger trends like work habits and societal change.
The ascendant, or sign which was on the horizon at the time of birth, is a powerful insight into one's personality as well, so it's helpful to know precise times. An over- or under-abundance of elements or particular Zodiac signs will also provide a mirror to the owner of the chart.