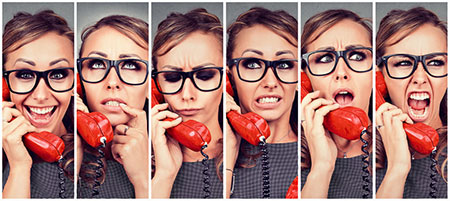 Why did the other psychic have a different opinion? This is a question I sometimes hear as a psychic reader. It is a very reasonable, and understandable question. If you have ever found yourself asking the same thing, after getting conflicting responses from multiple psychics, or different forms of divination, below are some of the reasons why this may happen.
Complex Circumstances
This is a very common reason why two psychics may offer different interpretations to the same client. Reading energy is an interpretative art, not an exact science. Some life circumstances may be clearer than others, just like some liquids are more transparent than others, or some x-rays are easier to interpret. When the energy around a situation is more complex, you're also more likely to get conflicting answers from psychics, especially when the free will of several others are involved in the matter.
Observer Effect
Getting a psychic reading is sort of like having a battery of tests. It's an observation game. Someone is looking into the energy for you. It's great, except for something known in science as the observer effect. In Physics this is the theory that the mere observation of a phenomenon inevitably changes that phenomenon. It's impossible to merely observe something without influencing it.
Therefore, the more your situation is observed by yourself, your friends and relatives, as well as various psychics, the more the energetic blueprint changes. You react to each psychic reading, it shifts or influences your own energy frequency and that changes the energy of the circumstances each time. To complicate matters further, every psychic responds to your reactions, as well as perhaps the projections of previous psychics, and so on.