Posts Tagged 'psychic layering'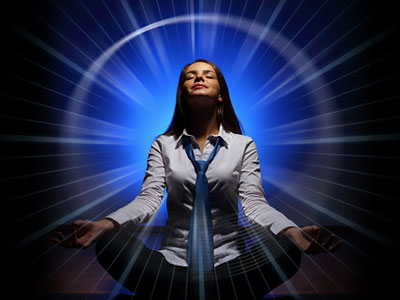 It is recommended to begin all spiritual activities, meditations, intuitive development exercises, as well as energy or healing work, with a basic psychic protection routine. A well-designed grounding, centering and shielding meditation or visualization exercise will create a solid safeguard and meditative energy foundation for any kind of spiritual practice session.
Centering is the process of anchoring and centralizing your inner, non-physical being within your physical body, while grounding (or earthing) refers to strengthening or reaffirming your connection with physical reality, the secular world and planet Earth.
Centering and grounding is therefore aimed at stabilizing yourself energetically, by firmly setting a mindful, harmonious balance between your body and soul, between the spiritual and the secular, between the physical and the metaphysical. Being grounded and centered is to feel safe and securely anchored in the physical world, while opening up to increased energy flow, and metaphysical or spiritual input. Read the rest of this entry »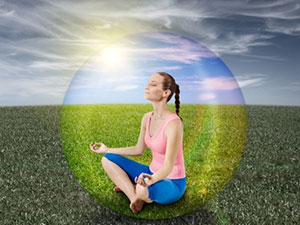 Empaths are very easily affected by other people's feelings and emotions, so their energy levels are highly susceptible to their energetic environment. Therefore it is vital that empaths learn to properly shield themselves from unwanted negative energy.
So how do you stop unwanted negativity from entering your energy system? How do you comfortably go through your day not being a sponge for all the feelings, emotions and energy of others? It is actually quite easy to shield yourself and maintain your boundaries once you practice a little.
First, you can cleanse your own aura when you get home with sage smudge sticks, or smokeless sage mist to remove any unwanted energy from your day. You can carry stones and crystals that ground you and absorb negativity, like apache tears or smoky quartz, on your person. Read the rest of this entry »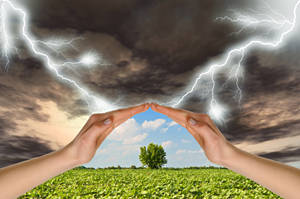 Shielding is an important aspect of being psychic, and one of the toughest skills to master for psychics who are just learning to use their abilities.
To be able to read people the psychic has to be open to the flow of spiritual energy. As we become more intuitive, and more aware, the need to block unwanted energy, or keep energy from becoming intrusive, grows stronger.
Some psychics are able to turn it on and off at will.  Others, myself included, can have a difficult time protecting themselves from psychic intrusion, and must therefore prepare themselves by 'shielding'.  There are several ways to shield yourself, and all of them are effective, but there are pros and cons to each of them. Read the rest of this entry »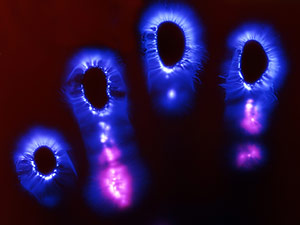 Clairvoyance is the ability to perceive things beyond the main bodily senses, and is a form of extra-sensory perception.  Clairvoyance is harnessed and used for psychic readings, through retrocognition and precognition, and to potentially make contact with the dead through mediumship.
Psychic connections can be made with the human body through different portals of auric energy, of which there are seven. Each one is tied to a specific and personal aspect of ourselves, and clairvoyants can access each of these aura layers to do many different kinds of readings.
There are also instruments, such as special cameras that can pick up on some of the energy layers of an individual. Read the rest of this entry »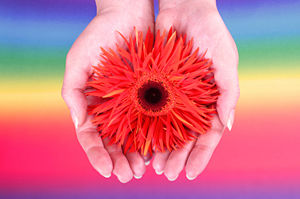 Color and color healing is a powerful tool that you can use on yourself and also apply to you environment, and to help those you love.
We vibrate to color. Our chakras have different colors, as do our auras, and these are constantly changing based on our circumstances, mood, and health.
Science has caught up with the spiritual arts with clinical trials that use blue light-emitting diode (LED) lights for wound healing and treating some mood disorders, as well as infra red for mood disorders. The Ayurvedic system of healing goes further, incorporating the use of gemstones, which is also color based, for healing, and mood enhancement.
I like to teach people to work intuitively with color as a starting point, rather than teaching a prescribed color therapy system, as I feel this develops more of an initial feel for color. One can find a  formal system later, if so desired. Read the rest of this entry »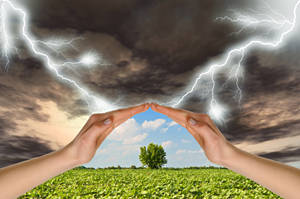 I decided to write a blog about psychic protection, because so many clients ask how to best shield themselves from negative influences. When I speak with people about psychic protection, I usually find that they generally either don't understand its importance, or they need to better understand how we come under the influence of negative forces.
You may remember from my recent blog, entitled You Actually Have Two Bodies, that we each have an astral body that resides on the astral plane, which is located above the physical plane on which our physical bodies function. The two bodies interact with each other through electromagnetism – the positive and masculine energy of the Sun and the negative more receptive or feminine energy of the Moon.
The astral body is really the 'soul'. It contains the sum total of a person's experiences as well as the manner in which they have assimilated these experiences. Psychologists often refer to the 'unconscious mind'. This is, in effect, the astral mind, which we can access through visualization, meditation, and hypnosis. Read the rest of this entry »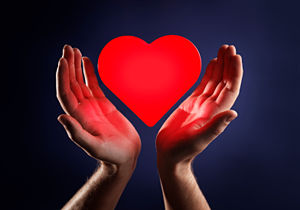 You must have experienced the feeling of being in a great mood, and then encountering someone who is just not having a great day. You often feel in these situations that your heart is in the right place, but there is nothing you can do or say to raise that person's vibration to a happier, healthier one.
There are some people that you can help and give them a reality check, because you know them so well. You connect with them in a way that you can remedy their bad energy or mood, with a funny joke or something that will speak to their soul – if you know the person well enough.
If not, and nothing you can do can bring that person into a better mindset, then you must for your own personal well-being you must learn to just walk away to protect your own energy. Do whatever you need to do to get away from negative people you cannot help, especially if they are doing nothing but bring you down. You must learn to stay above it! Read the rest of this entry »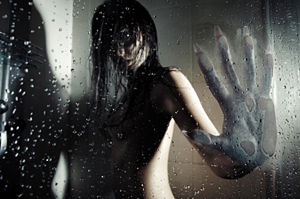 When you think of 'attachment' what is the first thing that comes to mind? Maybe you are thinking of being attached to a lover, or boyfriend. But this is not the kind of attachment I will be addressing in this blog post.
The type of attachment I'm referring to are demons, or as I would like to call them, the "little evil ones". These entities seek to hurt and destroy. They aim to wreck relationships, break up marriages, and bring fear and misery to young and old alike.
Why do demonic spirits do this? They do this because they feed off of our negative energy. They thrive on feelings like anger, anxiety and fear. It really makes these horrid entities stronger and then ultimately can possess a vulnerable person. Read the rest of this entry »