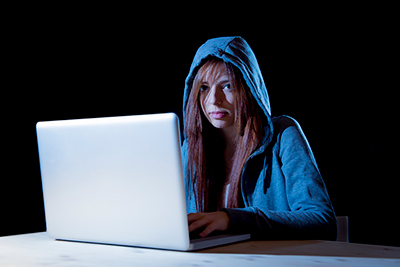 So, you have that empath pal. Your 'BFF.' You know, the perfect girlfriend, the person who understands you through and through? Well, think again! That cute acquaintance, co-worker or online friend, may seep into your life and soon control everything – the material you write, the art you produce, the life you live, the people you see, the work you do, the people you date, the people you talk to. And I am talking people you never chose to meet.
A good number of aggressive stalkers are female, in my opinion. I have found that female stalkers are almost as prevalent in number as men. There is however much more awareness and activism when it comes to violence against women when committed by men. I also agree that more can be done to mitigate violence against women, but nothing has been done against perpetrators of violence by women against women. Why is that? Read the rest of this entry »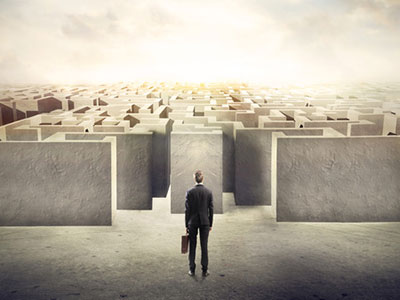 As a child I always enjoyed visiting the English Tudor homes open to the public, particularly Hampton Court, which had a maze to run into, hide in the hedgerow, get to the centre and then find my way back out. Hearing the cackle and playful squealing of other children, even bumping into others as I turned a corner, and encountering many dead ends en-route to the centre, made for a thrilling experience.
I also remember at the circus being in a maze of the hall of mirrors and trying to find my way through so many weird reflections of myself. Frustration would rise up inside of me as joy turned to brief concern or panic. Later I moved to solving mazes in the puzzle books.
There is a distinct difference between a maze and a labyrinth. Mazes are often thought to have, in earnest been established circa 13th century, with one of the most famous being Hampton Court in England. Yet, in fact, maze-like structures were found under buildings from the Roman Empire days, and even used around castles in Medieval Europe to confuse the enemy. So, mazes demonstrated or represented a challenge, it creates the potential for confusion through its many changes in direction and dead ends, forcing one to retrace ones steps. Read the rest of this entry »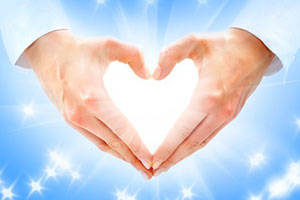 Many of you are in a fog, there is a veil around you and you cannot see that which you ultimately are – love. And you feel disconnected, alone, incomplete. We are here to remind you of your glory, of your grace, of your magnificence.
Today we invite God to join us here on this channeling, we invite all of the Angels and Archangels in Heaven, all of the Masters of Light and beings everywhere who are uplifting and assisting this planet in its ascension. And of course, the Pleiadians have now entered into this beautiful sacred space as we come together collectively, uniting as one force to assist you in your enlightenment. Read the rest of this entry »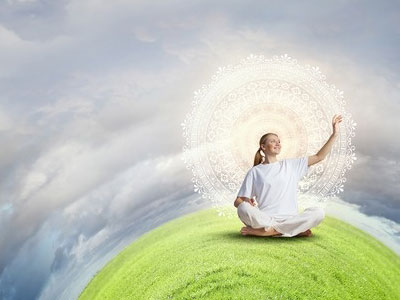 The 'Higher Self' is a term associated with multiple belief systems, but the basic premise describes an eternal, omnipotent, conscious, and an intelligent being, who is one's real self. We are after all spiritual beings having a human experience.
Helena Blavatsky, the famous spirit medium and co-founder of the Theosophical Society, formally defined the higher self as 'Atma – the inseparable ray of the Universe and one self.'
It is important to discern the higher self from ego. The higher self is concerned with your spiritual development and the choices you make that align with your true spiritual self. I personally like to think of my higher self as my soul's GPS – always giving me the right direction in life on the earth plane. Read the rest of this entry »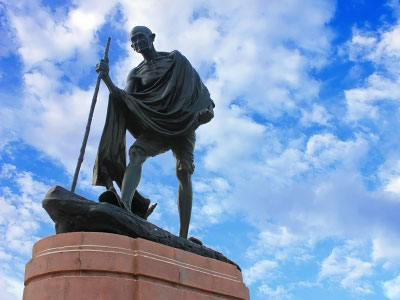 Many industrialized nations place a great deal of emphasis on being special and getting noticed. These days you can become a celebrated just for existing in the public eye, such as Paris Hilton and the Kardashian family.
Many people would never admit they have this desire or need; many do not notice how ingrained this is in the culture of our society. Yet, many people get psychic and spiritual readings, because they want to be told about their Mission, Purpose or Special Gifts. Many people I work with also have an unbelievable plethora of undefined and persistent physical and psychological ailments that disappear when the person gets busy, or starts being of real service to others.
This leads me to wonder if an egocentric existence, promoted by the mainstream media and bought by the consumer, isn't one of our primary ailments. Is it not making many of us prime targets for inflated self-importance and grandiosity? Read the rest of this entry »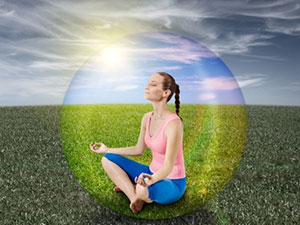 Empaths are very easily affected by other people's feelings and emotions, so their energy levels are highly susceptible to their energetic environment. Therefore it is vital that empaths learn to properly shield themselves from unwanted negative energy.
So how do you stop unwanted negativity from entering your energy system? How do you comfortably go through your day not being a sponge for all the feelings, emotions and energy of others? It is actually quite easy to shield yourself and maintain your boundaries once you practice a little.
First, you can cleanse your own aura when you get home with sage smudge sticks, or smokeless sage mist to remove any unwanted energy from your day. You can carry stones and crystals that ground you and absorb negativity, like apache tears or smoky quartz, on your person. Read the rest of this entry »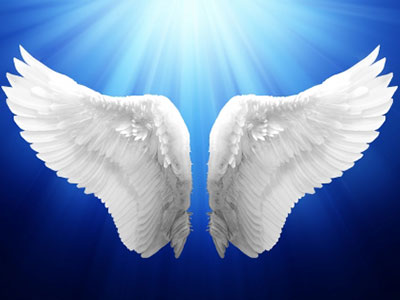 Shashunda is my guardian angel who has been with me since birth. Our angels are always with us, but won't interfere unless we ask them.
Shashunda tells me to always remain connected to Mother Earth and all she gifts to us humans. She says so many are in such a hurry these days that they never truly access the gift of true peace, grace and happiness.
She says the angels are communicating with all of us, but most don't know how to listen to them. Those random thoughts that don't seem routine thoughts is usually your angel telepathically communicating with you for your betterment. Read the rest of this entry »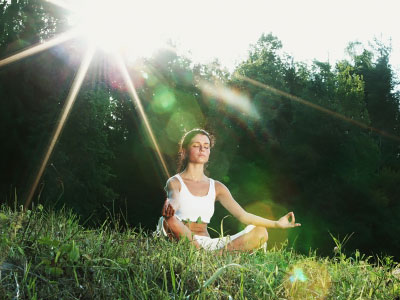 I recently found myself experiencing the most intense, hectic dreams and unusual symptoms. I became very concerned about what was going on. Physically, I was feeling awful, although I had no underlying health condition. I was experiencing  headaches, and literally felt as if I had been beaten up. Any kind of concentration eluded me, but I did manage to do a reading for myself.
I don't generally read for myself, for fear of reading too much into a situation. However, this reading revealed to me that I had been under psychic attack for several days!
It didn't really matter to me from where such an attack might be coming from. It was also not important to me that such negativity ultimately will return to the sender with a vengeance. I just wanted to clear it. My only concern was to immediately restore powerful psychic protection around me, and to be sure that I never again forget to maintain regular psychic protection for myself. Read the rest of this entry »