Engaging The Angels In Your Forgiveness Work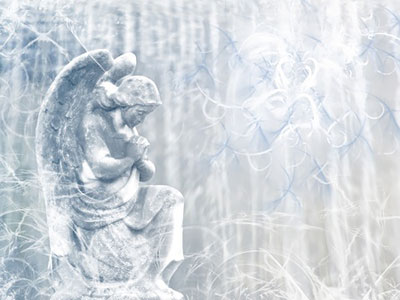 Anyone can call on the angels to help them in any situation.  Carl Jung called the angels, "The thoughts of God." You do not have to belong to a specific religion or denomination to ask the angels for assistance and guidance. They are unconditional love manifested into form and can help us through all our challenges.
One thing that I have found useful on my own journey of forgiveness is to engage the angels in my own forgiveness work.
Try this brief invocation to ask the angels for guidance on your healing journey:
Holy Mother, Holy Father God, Light and Love of the Universe,  I ask today for assistance with my path. I ask for the angels to surround me and fill me with the light of truth.
I ask for the angels to remove any mask that I have adopted through the judgments of others or through the judgment of myself. I release the label of victim and all other labels that are not a reflection of Divine Love now. And so it is. Amen.
When you hold resentment toward another, you are bound to that person or condition by an emotional link that is stronger than steel. Forgiveness is the only way to dissolve that link and get free ~ Catherine Ponder
Spend a moment to visualize the angels coming down and lifting off any heavy burdens you may be carrying about your life or your situation. See them removing layers of false identities that are not a reflection of the light and love that is the truth of who you are.
Allow them to carry these masks and layers to the heart of the Universe where they are transmuted by the power of Divine Light and Love into a beautiful adornment.
Then visualize the angels bringing this beautiful adornment that reflects your true essence and laying this upon you. This is the garment of Love, which is the creative power of the Universe.  It shines with the light of 10,000 suns, because this garment reflects your true nature. It is the identity that the Divine bestows on you this day.

About The Author: Cosmic Coach

Cosmic Coach (James) has mastered many techniques in his psychic practice to connect with the unique heart center of each of his clients. He is a Reiki Master of many traditions, who is adept at crystal healing, card readings, and delivering detailed messages from Angels and Guides. A Christian Minister, a teacher and an Energy Guide, living in Michigan, James is always expanding the base of his knowledge to broaden his reach and serve as many clients as possible. To experience a unique reading personally designed for you, you can find Cosmic Coach at PsychicAccess.com.