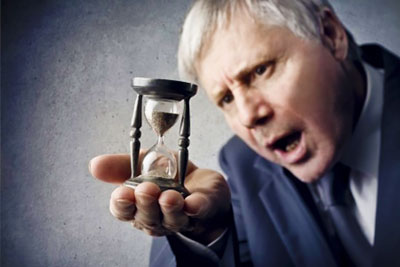 Patience is valuable when we are seeking answers, because it allows us to continue on even though we may be seeing little, or no progress. Without patience we may give up our hopes and dreams, before the desired result appears.
When we don't see results when we expect them, or exactly as they were predicted, this can lead to doubt. Our enthusiasm wanes, our attitude shifts, and so will the expected results.  Patience gives us strength to endure and allows the desired result to appear in our being, and in the physical world.
Patience teaches us to look within. Looking within shows us our own responsibility in a situation. Taking responsibility helps us overcome obstacles that we face when trusting in the unseen. It also removes psychic and energetic barriers in relationships and shifts energy. When energy shifts it brings us closer to what we want and to the people that we want in our lives. Read the rest of this entry »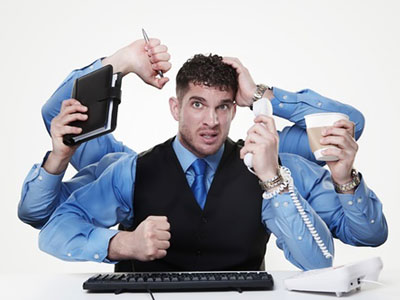 The fear of missing out, or FOMO, can cause a constant obsession with anything, and everything – whether it's work, the news, or social media. And it can burn us out – physically, mentally and emotionally. It can actually compromise our adrenals, stress us out, scatter us mentally, and emotionally cause sadness, or even depression. We were not designed to live this way.
If we don't unplug, take timeouts during our day, have an entire day of restoring ourselves, or actually take a vacation to unplug, we lose perspective of the great mystery that is life. We also sacrifice our freedom.
The most important spiritual benefit of taking time out is that our intuition becomes sharper. We don't miss out on the messages our Guides, Angels, our Loved Ones on the other side, and the Divine may have for us. Yes, we have asked for their help, but for them it's like t getting a busy signal on a phone line. They can't get their message through to us. Read the rest of this entry »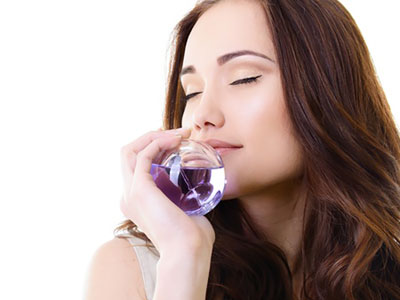 Did you know that essential oils also have an effect on your intuition and psychic abilities? Yes, essential oils has many uses beyond traditional aromatherapy. Over the past several years, I have used these natural oil extractions, mixed with water, to spritz my healing room, my reading space and various other rooms of the house. I find that it enhances clarity, increases wisdom and opens up a greater understanding to your Higher Self, and the spiritual truths that exist within each person.
I have created various combinations based on what benefits I am seeking at the time. Using jojoba oil, coconut oil, hemp oil or simply water as the base, and adding the oils of my choice, I have created everything from body lotion and after sun moisturizer, to bath salts, balms, bug repellant, massage oil and room spray. I also use an infuser, but I find the scents through an infuser are not very long-lasting. Read the rest of this entry »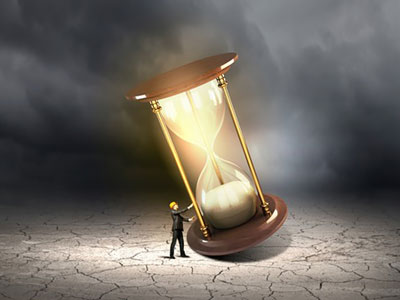 Take a look at the hourglass in this picture. Can you see that the sand pours from the upper chamber to the lower chamber? It does this in just the same way that you descended to the earth plane from the astral plane above.
You incarnated into this material plane of existence as part of your journey. This lifetime of yours is but one chapter in a very long and fascinating story. It is the book of you, your unique make up, and your unique opportunity.
Always remind yourself that, just as the sand pours from the upper chamber of the hourglass into the lower chamber below, your earthly manifestations are created from above.
Yes, yes, you have a physical body in this lifetime. You have to because everything existing on the material plane must travel in a material chariot. And yes, yes, you have this wonderful human brain at your disposal, along with all of your other earthly resources. However, be very clear with yourself that your mind is not you. Your mind is your servant. Read the rest of this entry »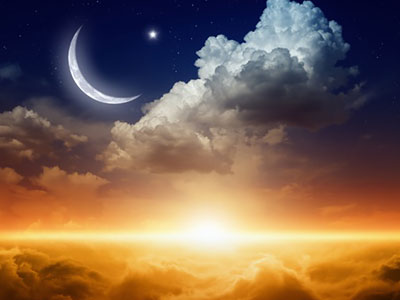 A Native-American legend from the Cherokee tribe tells the tale of Moon, and his sister, Sun.
Sun was a young maiden who lived in the East, with brother, Moon who lived in the West. Sun's brother Moon stayed far away from her, at the other end of the night.
The maiden Sun also had a lover who used to come every month in the dark of the moon, to court her. He would come at twilight, and leave by dawn.
She talked with her admirer, but he never allowed her to see his face in the dark. He also would not share his name with her. As time passed she was wondering all the time who he really could be.
Finally, Sun came up with a plan to find out who her secret lover was. The next time he came to her, while they were talking in the dark of the night, Sun covered her hands with ashes from the fireplace and rubbed them on his face claiming his face was cold. Read the rest of this entry »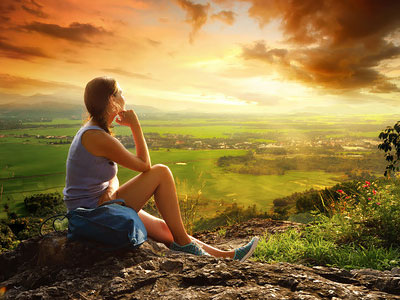 The Beach Boys hit song Good Vibrations is more than just a catchy title. Our bodies and minds are constantly engaged in "pickin' up good vibrations." We are all composed of energy manifesting as matter, as are our environments. At a very basic level it is the interaction of atoms and molecules, and our behaviors have a lot to do with those interactions.
The unfortunate truth is, we're also surrounded by negative influences. Stress, poor diet and nutrition, and lack of exposure to a natural environment are common in the busy, urban world many of us now live in. Literally, they are everywhere we turn, and it can be overwhelming.
Often we treat these symptoms with even more harmful solutions, such as artificial medicines, negative thinking, alcohol or narcotics, or non-wholesome foods. It's a vicious cycle. However, there is a way to escape and break free. Read the rest of this entry »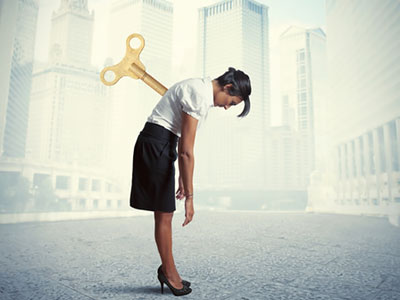 I tell my clients to always trust their intuition. It's so important that you consistently follow your inner guidance.
Do you ever have a feeling that maybe you shouldn't go somewhere, or you shouldn't do something? Your inner voice is there to protect and guide you, so always pay attention. You will benefit from this always, so trust your gut.
Do you feel disconnected from your intuition? If you want to get in touch with your intuitive side, find a quiet place in your bedroom, or even your bathroom or closet, and meditate. Become mindful of your inner voice. What is it saying? This is also a great stress reliever!
Just be by yourself and release all the stress and problems of your daily life. Nothing drowns out your inner voice more than stress and worry. The world we live in these days can be very difficult place. Take more time for yourself. Read the rest of this entry »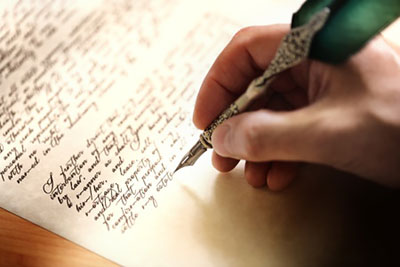 Many mediums and psychics make us of some form of automatic writing or psychography. Automatic writing is a form of channeling that helps psychics, mediums and healers to step outside of themselves and disconnect from their own feeling and thinking patterns, and receive spiritual messages.
I believe that all great works of music, complete books, and other forms of art, are all inspired by spirit in a similar way. Yes, not only do we receive answers to pressing questions, or receive spiritual insights through some form of channeling, but also significant art works, or even poetry come to us in this way.
Originally automatic writing was done using a planchette with a pencil and two wheels. The text a planchette produces can be tricky to decipher, and so a pen or pencil and paper became the preferred method. Spiritual practice always seems to keep up with technology and these days spirit writing using a computer keyboard has become equally popular! Read the rest of this entry »