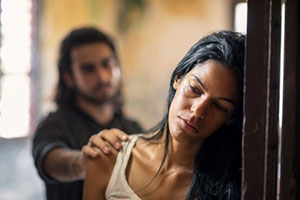 A couple is getting back together, after a long break, and they both feel some resentment at the other person's former behavior or reason for leaving. My clients then ask: How does one
prevent the bad feelings or emotions from 're-infecting' or affecting the  re-emerging relationship?
For example, you both want to get back together, but you find yourself in that person's presence and feeling angry. I often remind my clients to mind their thoughts, as their
partners can pick up on them, and the question of how to prevent this emotional transference arises. Read the rest of this entry »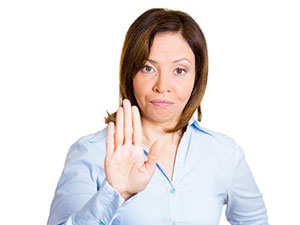 Yes, setting boundaries does pave the way to better relationships! The best way to back up this claim is to share with you an experience I'm having with a new friend.
First, some background. We live in close proximity, each in private quarters. We enjoy each other's company and mostly respect each other's privacy. I love her spontaneity and we spawn that in each other.
Our initial meeting was serendipitous, and as I am learning, so are our respective lives. We "get" each other, although we have lived very different lives.
As we got to know each other, she started to talk about things that were highly personal. She'd knock frantically at my door, even when the "Reading in Progress" sign was on the door – just to ask my opinion on which dress she should wear. I moved the sign higher, because she's tall and I thought maybe she couldn't see it. Read the rest of this entry »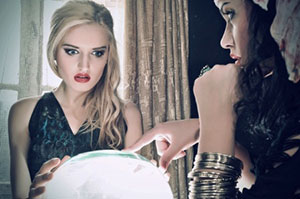 It is always good to hear a new client tell you that they have finally found someone to read for them that they feel they can trust.
Just last week a new client said she never knew that she could actually trust psychics. After yet another bad experience with a psychic in her area, she decided to search the Internet to find a reliable psychic. When she came across Psychic Access and saw their strict hiring policies, she felt that she had found the right place. Read the rest of this entry »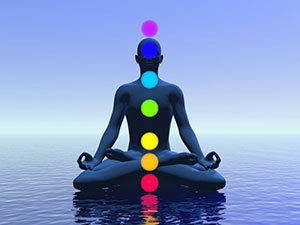 The fifth chakra, or Vishuddhi is located at the neck. It is symbolized by a silver crescent within a white circle, with 16 pale blue, or turquoise petals. The animal totem of the fifth chakra is the white elephant. The musical note that resonates with this chakra is "G".  It is considered the communication chakra and its color is blue.
The fifth chakra rules the shoulders (with the fourth chakra), as well as the neck, throat, vocal chords and esophagus. The corresponding gland is the thyroid. Foods to stimulate the fifth chakra include blueberries and water. Physically, Vishuddhi governs communication, emotionally it governs independence, mentally it governs fluent thought, and spiritually it governs a sense of security. Read the rest of this entry »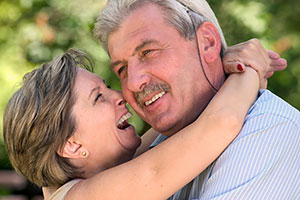 As a psychic reader I often deal with questions about love and relationships. Many clients have questions about meeting their soulmates, and I usually explain what a soulmate is and then immediately help them out with the proper terminology.
I'm a Virgo, so naturally I have to be precise. I don't know if it's a blessing or annoyance, but my clients always seem grateful for the knowledge. Sometimes I will just email them additional information, as I don't want long explanations to cut into precious reading time. If you want to know the difference between the three kinds of soul connections read my blog post titled: Soulmate, Twin Flame or Spirit Twin? Read the rest of this entry »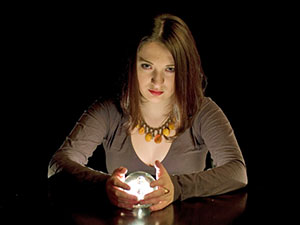 In the psychic world we often refer to the seven "clairs" when discussing psychic abilities. "Clair" is French for "clear." In the mortal, mundane world, we receive messages via text, email, or in person all the time. In the psychic realm there are almost infinite numbers of ways to send and receive messages, and if you're gifted with one of the "clairs" as some people are, you will know this.
While we as humans only have five senses, there are believed to be seven basic types of psychic ability: clairvoyance, clairsentience, clairaudience, clairtangency, clairscent, clairgustance, and claircognizance.
Read the rest of this entry »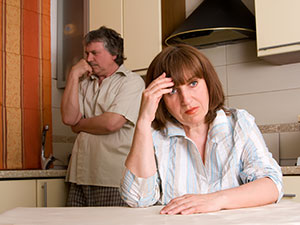 I am still not sure why I tend to attract challenging, and sometimes negative personalities into my private space. Am I truly enabling others to give me this lesson over and over again?
I know that having the very experience of these negative souls in my space enables me to identify with the customers I read for. Many of my clients find themselves either in a similar situation, or in a situation whereby they love someone who doesn't reciprocate their kind or encouraging ways.
Not a day goes by that I will not come across instances where one of my callers is subject to abusive, manipulative or controlling behavior, be it from a spouse, child, neighbor, colleague, or friend. Read the rest of this entry »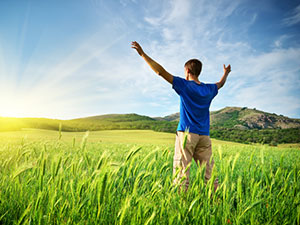 No matter how hard we try, it often feels that nothing in life ever changes. The truth is, something always changes. We change.
We have all said the wrong thing, at the wrong time and to the wrong person. We have all yelled at the gods in some way, or blamed the wrong people for choices we made ourselves. We have all felt badly about ourselves. We are not always happy at the end of a day. But somehow we always make it through.
We sometimes wonder why we spend so much time alone, yet we fail to realize that our very aura puts out an energy that builds a wall around us, so no one wants to come in. We don't realize that no matter how we pretend to ourselves that we are trying to be positive, no matter how much we want to make it about "no one loves me, I'm going to go eat some worms," our pity for ourselves creates an aura, an energy, that tells others that we don't like ourselves. Read the rest of this entry »