psychic medium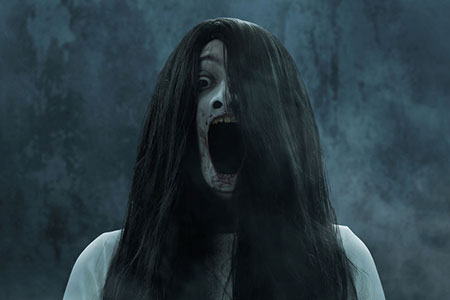 A couple of decades ago, I was opening a new location in downtown Santa Fe for the owner of a chain of art galleries. As a gallery director by profession at the time, I was excited for this opportunity. Furthermore, it was an interesting location from a metaphysical perspective, due to its previous occupants. Once upon a time, it had been a part of the local bus station, and it was directly across a former burro alley from one of Santa Fe's oldest hotels.
I noticed a subtle, yet potent energy in the gallery space from the beginning of the endeavor. Clearly, some spiritual entity was attempting to direct the gallery through me, and had other ideas about what kind of art should be displayed here! Of course, it did not match the kind of work the absentee owner had in mind. But I was being pushed psychically to consider more traditional pieces, as opposed to the contemporary focus that the living owner required.
An interesting event happened when I hired a contractor to build some art storage, which was also to serve as a divider between the showroom space of the gallery and the office area. Every time the contractor would work on the new art storage bins, there would be a kind of rustling noise after he left. It was unmistakable, yet every time I would try to locate the source of the noise it would stop, as if by magic.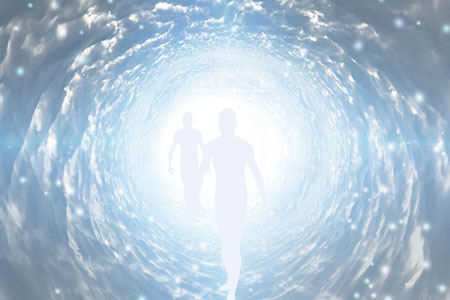 In my earlier days of doing psychic mediumship work, I used to get many requests from homeowners and businesses, requesting that I do a space clearing in their premises. Typically, these clients would complain about strange things happening onsite and disturbances by unwanted spirits, which negatively impacted their daily activities or lifestyle. Some people would refer to this work using terms like 'ghosthunting,' but prefer to call it 'rescue' work.
When someone passes, they can either go to the Light, back to the realm of Spirit, or they can remain in the Earth plane dimension. Sometimes a person dies suddenly, from a murder, for instance, or in a robbery or some other controversial way where they were somehow wronged. Their spirit may then choose to remain here, in some attempt to claim justice. They may also choose to remain here because they don't feel a sense of completeness with this life. Or sometimes they are simply just confused.
'Clearing out' the spirits disturbing the occupants of a home or business premises, has taught me the most about death, and what really happens when we die and leave our physical body. For instance, one time I was clearing a pretty large antique furniture store. As I made my way through the shop, I asked the owner who Norma was? She was sitting in one of the antique rocking chairs in the front corner, and she was scaring people away.