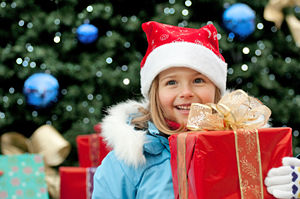 I was at the gym the other day, working out and really feeling sore. It was about to rain and I just felt so uncomfortable and miserable.
As I lay back into this machine and about to kick my legs out, I saw this girl who was limping over to another machine across from me. She was struggling and you could tell she was suffering. I thought to myself I should not be feeling so negative about my own situation, as it was only a little joint pain. The girl obviously was suffering much worse.
I see this kind of scenario all the time in life. If I ever feel like I just can't make that final cable bill payment this month and will have to wait until I can afford it, I try not to feel deprived. Instead I remember the needy and how much those less fortunate have to do without.
I also decided I am going to donate a pound of canned goods or a bag of food to the needy in exchange for every pound of weight I lose. I'm going to give back. It's a win-win situation. Continue reading →