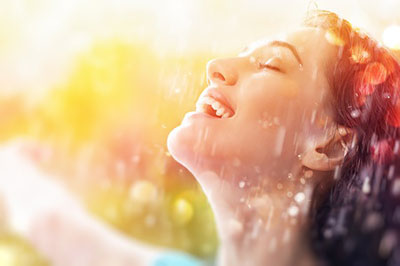 Every one of us knows someone who seems to have it all. We probably secretly want this for ourselves, but when we think of "having it all," we usually envision things such as homes, cars, and the like, in other words, physical things. Stop for a moment to think about when you last asked for spiritual abundance: meaningful relationships, internal balance, harmonious thoughts. All of this can be had if we are willing to ask our angels and guardian spirits, who look out for us in every way!
The universe itself is synonymous with abundance. It is designed to meet our needs in every way. Why are we not, then, getting what we need? It all starts with asking. A parent cannot know what his or her child needs until that child asks. It is absolutely necessary that we make our needs, along with our hopes and dreams, known. This is intent. Read the rest of this entry »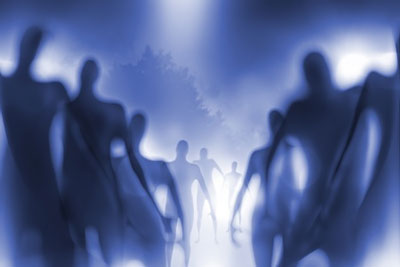 Earlier this week, I called upon my spirit helpers to assist me in finding some direction. I needed some help with something which, although not yet urgent, has been niggling at me. I needed to find some information which I would require soon.  Although there is information on the subject available online, I hadn't been able to come up with anything useful to date, even after doing several searches.
So, two night ago, I asked my guides to point me in the right direction and sure enough, today, I did a random search, typing in keywords which literally 'popped up' from nowhere. These search terms brought up some useful information and contacts. I believe spirit delivered, and quickly!
When I invoke spirit's help, I usually call upon my angels and guides individually, but this time, prior to going to sleep, I envisioned I was liaising with the same council of wise beings I recall being summoned to during a life threatening illness many years ago. At that point in my life there was a decision to be made in the presence of these wise souls, as to whether or not I was going to come back to this earth plane. I was on life support at the time. I guess the choice must have had something to do with completing a life contract in this world? Read the rest of this entry »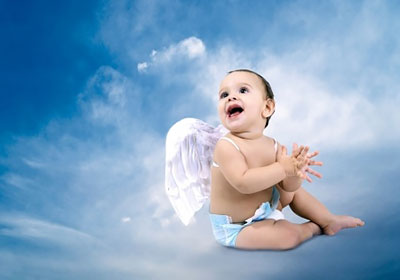 One of the connections I am able to make as a psychic, and have been able to make since I was a child, is the connection between mother and future child.
I remember, for example, seeing a three year old (I almost always see them as three years old for some reason) playing next to a sixteen year old classmate when I was still in high school. Six months later, this classmate left school, because she was pregnant. I was still confused by my psychic abilities and still doubting them at that time. I remember thinking it was just a coincidence.
I have had this happen so many times, that I no longer doubt that I am seeing the new soul connecting with and getting used to the energy of their soon to be mother. I have never seen this with fathers. I am not sure why; perhaps it is because the soul needs to connect with the mother's body and energy, because the two will soon merge? Read the rest of this entry »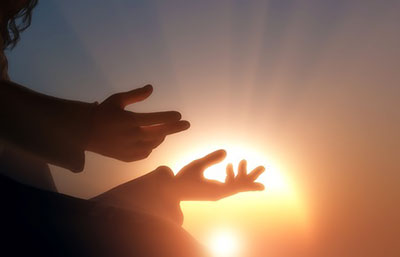 Growing up as a Roman Catholic, I experienced Lent as a strong discipline to better my life. "What are you giving up for Lent?" The answers from my non-believer friends were "homework" or "obey the parents" or "saving money for rainy days." Lent is one of those practices demanded of Roman Catholics to which non-Catholic believers may say, "Another great reason to be Protestant!" It never really occurred to my friends that Lent was something interesting, or beneficial, to a better understand our connection with God.
One day, I sat thinking of the many reason and faces of this season, and upon doing some research I discovered that Lent is in fact also recognized by millions of Protestant Christians, in addition to Catholic and Orthodox believers. The Eastern Orthodox Lent is longer than the Catholic or Protestant Lent, and it begins before Ash Wednesday. Read the rest of this entry »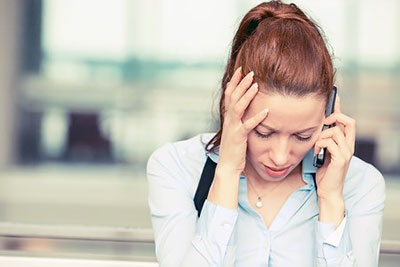 When seeking guidance, a good spiritual counselor or psychic advisor can give hard, practical advice. They can be like compasses in a dark night, and they can read the signs and be forces of measure when there is no point of reference.
Some, like astrologers or diviners, simply watch for patterns, tides and symbols to pass on their messages; like data readers of the Divine they can look for clues for their clients, organize ideas and offer orientation and direction. Yet, without the reference of personal experience (the common point of comfort that our clients seek) many problems cannot be properly addressed in people's lives. Read the rest of this entry »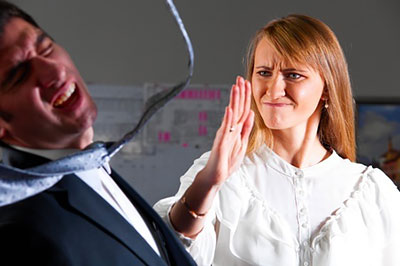 Recent events in my life have led me to deep lessons of inner strength, patience, wisdom, and of course love. A very dear friend, whom I love with all my heart, has been going through an extremely tough time. This friend's recent outbursts and meltdowns have, however, affected me personally in a very negative way – to the extent that I now feel I can no longer be around this person.
The negative energy and thought processes my friend carries is something I am picking up psychically more so than ever. I have had to shield myself frequently from this person. It is not to say I am leading my friend in the dust, but I must admit my well-being and welfare need to come first. Read the rest of this entry »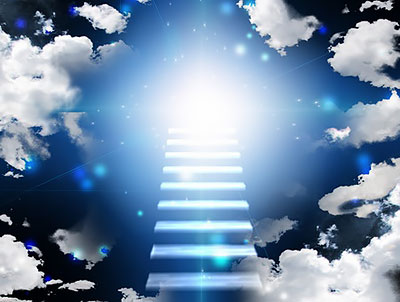 When it comes to near-death and shared-death experiences, they may have different qualities to them for different people. It is clear that the experiences we have in this life do influence the experience we have when we transition into the next.
I believe that the reason for these differing experiences is to make our transition into the next life as gentle and meaningful as possible. Spirit orchestrates the passing experience in such a way that it is as unique as the person that is transitioning.
There are some cultural and ancestral qualities that are fairly consistent in the individuals experiencing the transition. For example, if you have a specific religious icon that is meaningful to you, it is very likely that will be a part of your transition experience. Read the rest of this entry »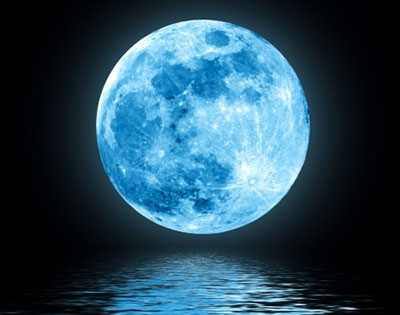 Today's Full Moon has many names. It is known as the Lenten Moon, Chaste Moon, Crow Moon, Crust Moon, Sap Moon, The Big Famine Moon, and Worm Moon, among many other names originating from various cultures and belief systems.
March 20th was the Spring Equinox, the first day of spring. It is traditionally the day many Pagans celebrate the rebirth of the Earth. Earth is thawing and loosening itself from the cold grip of winter. New life will soon emerge and the land will grow green and fertile. What will develop into the ripened fruits of summer and autumn is still young and fresh. In March we see the fleeting virtue of innocence, the potential of the growth to come, while honoring the fleeting virtue of innocence.
Lent is a major religious observance of many Christian denominations. It begins on Ash Wednesday and covers a period of approximately six weeks before Easter Day. Its tradition is not much different from other traditions and cultures, which also view this very early spring moon as a time for repentance, giving alms to the poor, atonement and self-denial. Read the rest of this entry »