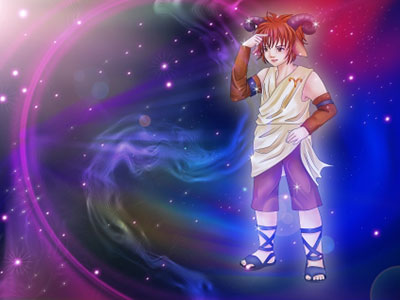 A child born March 21st to April 19th is an Aries. Aries children are smart and very physically strong and coordinated. They are usually very athletic. They may be very quick to walk and talk. Aries are also extremely enthusiastic about life and tend to be optimists.
They are known however to have a bit of a temper. It will help you to establish that you are the boss and not give into temper tantrums very early on in your Aries baby's life. Keep your calm and exemplify a dignified way of expressing anger and frustration. They are also know to hold a grudge, so teaching forgiveness will also be of benefit.
They are extremely generous and tend to want to give their toys to other kids. However, they may also expect to get some of their friend's toys in return! They are strong forces and can be demanding and bossy. If you teach them to use that power to accomplish rather than control, they can be anything they want. Read the rest of this entry »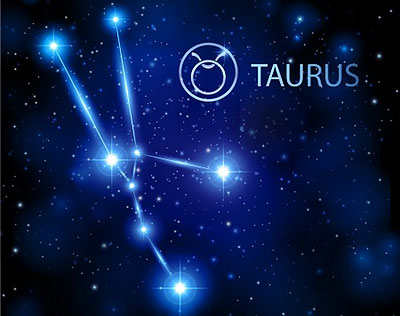 The second sign of the zodiac, Taurus (the Bull) is a fixed Earth sign and known for its practicality, thrift, and steadiness. But there's more to this sign than just being grounded.
Since Taurus is ruled by Venus, the planet of love and beauty, those born under this sign, between April 20th and May 21st, are sensual and often make great lovers. In the non-romantic sense, they are devoted to their friends and family and can be very generous.
At work, Taurus will go the extra mile without seeking the glory. Naturally thrifty, they're the perfect person to manage money and accounts. This doesn't mean Taureans are boring accountants in khakis!
Taurus has a gift for fashion and creative endeavors and can often be found in the world of haute couture, as well as in the ranks of famous musicians (among them Bono, Stevie Wonder, and Adele.) Fields such as architecture and music management are perfect for the Bull, who appreciates a blend of the practical and indulgent. Read the rest of this entry »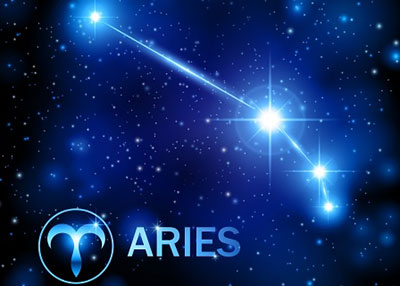 The Sun moves into Aries upon the Spring Equinox, at the beginning of the astrological year, making March 21st to April 20th the approximate astrological dates for this first sign of the zodiac. Appropriate, considering the Ram's motto might be "me first!"
Aries, the Ram, is not only the first sign of the zodiac, it is also number one in many other ways. People with a strong Aries influence in their chart are likely to be forthcoming, pioneering, and independent spirits. Just look at the sign's glyph (symbol), which looks like a ram with its head lowered. It says it all.
Perhaps the most traditionally masculine sign in the zodiac, Aries is ruled by Mars (the god of war), its corresponding color is red, and it is a cardinal (leading) Fire sign. That's some heady symbolism! No wonder that even the women born under Aries (think warrior types like Sarah Michelle "Buffy" Gellar, Lucy "Xena" Lawless, and pioneering feminist Gloria Steinem) are likely to have nerves of steel… or perhaps of diamond, another Arian symbol. Read the rest of this entry »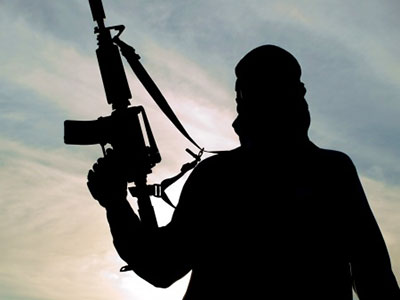 The truth is that our ancestors created myths to encode important information for our benefit. Speaking the truth in those days resulted in death. An alternative was necessary. And so mythology conveys important messages to us from the past – a message of truth otherwise suppressed.
Today the truth is still suppressed in so many ways. There is the argument that our education systems and religious institutions do not teach us the truth. The most sickening recent examples of blatant suppression is that of radical religious extremism which has cost countless people their lives. I feel sad about how little we have done to stop these atrocities.
Unfortunately, you have to destroy a cancer. You cannot just ignore it like a minor case of the flu. You cannot just hope that it will go away. Recent terrorist attacks in the West patently illustrate that radicalism does indeed spread like a cancer. Radicalism is a dark force, just as cancer is a dark manifestation. It has to be eliminated. Read the rest of this entry »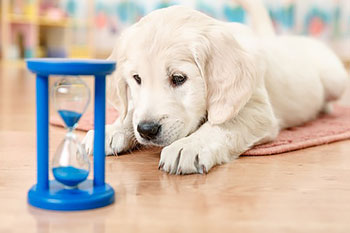 Recently a little miracle came into my life that reminded me of the importance of simplicity, unconditional love, and most of all patience.
Often we feel like we are being pushed or pulled in so many directions in our lives. We are moving so fast, it's hard to find time to just relax, or take time for the sacred, simple things in life. When this happens with me, I know I have to regroup, take some down time, and return to my simple but meaningful rituals and practices.
I am a nature girl, a bit of a mermaid, and an animal lover. I look to these traits to ground and bring me back to center. My husband recently went out to purchase a Boston Fern that I wanted, and came back with a little dog – an English labrador that he found at the fruit stand near our home. Read the rest of this entry »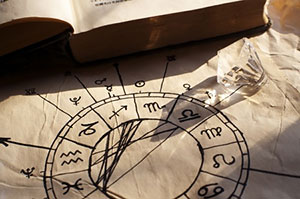 I am always searching for ways to better anticipate timing, when in fact time does not actually exist. The idea of using an earth stone or gem may be helpful in establishing human timing, as in fact it may be so grounded in the earth principle that one would expect it would hopefully adhere and remain loyal to its original earthly form.
Using the planets, for example, are not always a helpful form of timing for me, as there are too many factors which may affect a planet. In fact its satellites, its sometimes slow or fast rotation, its ellipses, our lifespan – all these things can complicate our understanding of timing – which someone who has only rudimentary knowledge of Astrology knows is a complex study. I think that studying timing strictly via planets, satellites or constellations at a distance from us could also not be as accurate as believed, due to the light distortion or the bending of light, and in fact black holes or any array of gravitational lenses and unknown anomalies could distort our perception of the future, if it were mapped out astronomically with our technology. Read the rest of this entry »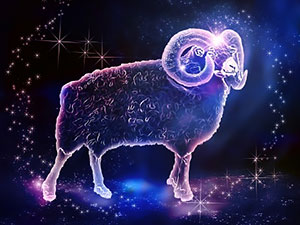 Born between March 21 and April 20, Aries are spirited, brave, worry free, friendly, exciting, likable, decision oriented, direct, witty , and filled with energy. On the other hand, they can also be stubborn, angry, unreliable, emotional, undiplomatic, hostile, unmerciful, rash, and conceited.
THE UPSIDE
At their best Aries are spirited and exciting. They have endless energy and they are bold and likable. They are filled with a love of life. Aries, at their best, are enthusiastic and brave.
They are also individualistic and have a strong personality. They refuse to let others tell them who to be and what to be. Aries are often decisive. They are clear headed. They tend to have complete faith in their reactions, which makes them excellent leaders. Read the rest of this entry »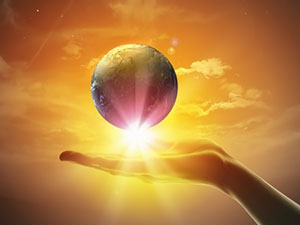 We are truly living in exciting and revolutionary times! The realizations recognized in the past by mystics, saints, and prophets are now being made available to all of humanity. We start realizing that the established powers no longer hold the answers.
This is particularly evident from an astrological perspective. Currently the higher consciousness planets of Pluto, Neptune and Uranus are all moving into new areas of revelation and consciousness changing.
In 2008, we saw this shift beginning with Pluto moving into Capricorn, where it will remain until 2024. We will be seeing many of our established institutions, rulers and structures being questioned, destroyed and broken down, in order to make way for a new way of doing and being. Read the rest of this entry »