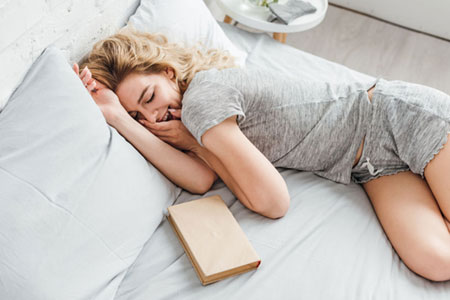 As I made my way into 2020, with great intentions and resolutions, I found that my life was full of busyness, obligations and a calendar quickly filling up. My 2020 vision board was filled with new goals and dreams, and my employer was eager to roll out new duties and processes to an already demanding workload.
I felt hopeful for all the things I wanted to accomplish, ready to take on all of the manifesting and challenges with gusto. Determined to find balance. But, as I look back over the past few weeks, I realize that I was reluctant to get going.
I began to cut corners in my new workout regime, and my meditation practice was not as frequent and strong as I knew it could be. I was not focused on my goals and felt myself burning out quickly in all tasks. My plate was full and the harder I tried, I had to admit, I was just not into it.
I have been feeling absolutely overwhelmed by the huge amount of work I needed to catch up on. My workout goal has only been making me more tired. As I procrastinated on the items on my 'to do list' and the commitments piled up, I actually felt more paralyzed than motivated.
Instead of trudging further through the process in a reluctant mood, I then chose to make an abrupt halt for a few days and simply rest. Just rest. Took a break. Time out. I cleared all of my commitments and turned off connection to all work items. I had no need to get out of my pajamas for a few days. I ordered takeout and let any dishes and laundry wait for a while.