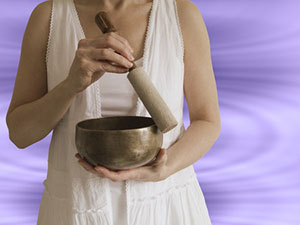 Spirit guides sometimes work in strange and mysterious ways. The signs and synchronicity they orchestrate don't always happen in a simple, straightforward way. Sometimes their methods are unorthodox and unpredictable.
I told one of my clients, for example, that certain things would happen to her in a dream. I saw that she was going to dream about her husband. Not only did she have the dream, but her mother also had the same dream… on the same night! Another thing I told her was that she would hear a bell ring in her dream. This never happened, and we were both surprised. Why did most of the prediction happen, but the bell never rang? Read the rest of this entry »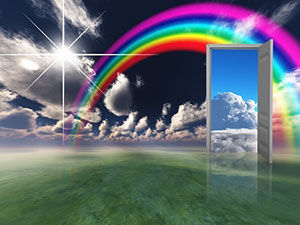 The state of Divine Disconnect, when you are feeling out of touch, imperfect, inadequate or wanting in your life, is not a reflection of who you really are, neither is it some shameful personal defect that requires salvation. It is in fact a reflection of who you are not, because you have become what you are not.
This sense of being disconnected or separated from your Divine Self is not real, it is a distorted phantasm. It is your physical form trying to make sense of the distorted, grotesque image you have of your own Divinity. You are seeing yourself reflected in a house of mirrors lined with rows and rows of limiting fears, self-destructive beliefs and false idols. In this state you become cut off from your true Soul Purpose and Life Calling. You are no longer aligned with your Divine Self and you lose your direction and purpose. The anxiety, fear and pain that you then feel is your inner guidance system attempting to nudge you back into the right direction. Read the rest of this entry »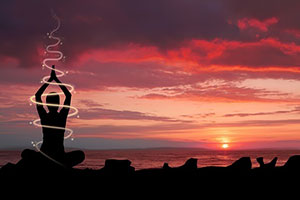 Lightworkers are exposed to all types of energy coming at them from a variety of sources. So, when using any type of divination tool, remember that you are opening an energy vortex to which there are no filters attached. This vortex, or if you prefer, a 'tear in the lining' of our realm, is open for anything or anyone from another dimension to come through.
Pull in your protection, whatever that may be, before using any type of divination tool, including Tarot cards, Ouija Boards or Crystal balls, to name a few. Do not think for a second that if you are a Lightworker it means you have automatic, full-time,  100% protection in all you do. Read the rest of this entry »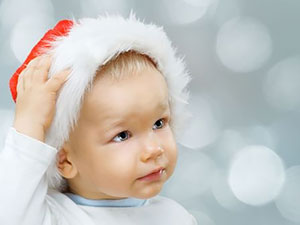 Christmas of 2012 I took many pictures that I never really looked at afterwards while downloading them to my computer. I should have known better, because while I was taking these pictures I kept smelling tobacco smoke that reminded me of my grandfather. I later found evidence in those images that someone special was indeed around us that day.
My nephew Kole had asked me about "Great Paw-Paw". He wanted to know what became of him? I said he was in Heaven, but Kole disagreed. "No, he is not… he is standing right next to you." Kole was pointing to an area next to the pool table.
I asked Kole how long grandpa had been around. "I talk to him a lot… almost every day," he said. Later, when we sat down to eat dinner, Kole asked me to get an extra chair, because "Paw-paw" needed a place to sit too. Read the rest of this entry »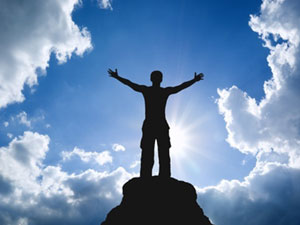 I must have been about ten years old when I often listened to the heated arguments my parents had. One late Saturday night, during one of my 'ear to the door' sessions, things seemed less intense. I heard what sounded like a more lighthearted disagreement. I recall my mother daring my father to go out with her one Sunday night. It was several years later until I actually found out what the 'dare' was all about, but it was life changing for my father. I am sure it was also quite a relief for my mother, who had someone with whom to share her passion for the Other Side. Read the rest of this entry »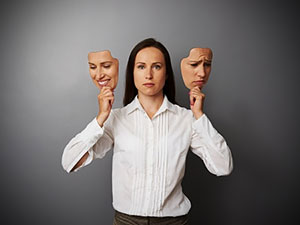 I was diagnosed with bipolar II disorder in 2000. When I received the diagnosis, it was a relief, because I've been misdiagnosed for about 20 years. You see the doctors thought that I had major depression and so they treated me with anti-depressants. However, if the person that you are treating has bipolar depression, then anti-depressants will often make the depression worse!
Being diagnosed with Bipolar II changed my life. I was able to get on the proper medication and see doctors who knew the illness well. The purpose of this blog entry is to tell you how being properly diagnosed changed my life spiritually.
There are two types of Bipolar disorder. There is Bipolar I where one experiences massive mood swings, going high, high, high and then low, low, low. Read the rest of this entry »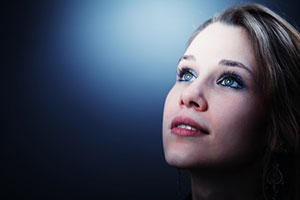 Every day I do a trivia quiz to test my mind and keep my instincts strong. This morning the question was what is achluophobia. It is the fear of darkness, which is a reasonable fear, as most of us want to be able to see what is going on around us. It made me realize that we feel the same need to "see the light" on a spiritual level.
The darkness is always there lurking in the background trying to creep into our hearts and our minds, and to take over. There is a spiritual warfare every day that may tell us we are on the wrong path. If we are heading towards increasing darkness, then we are heading in the wrong direction. In  times like these we are suddenly hit with so many problems and setbacks that we wonder what God is doing to help us. Read the rest of this entry »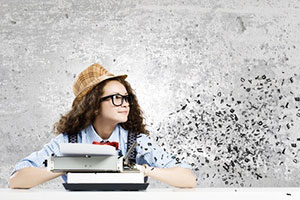 I have been doing psychic readings now for many, many moons. A favorite piece of advice I have been sharing with my clients over the years is to write stuff down when you are stressed. Just get it on paper, in any way, shape or form that you can!
When you feel depressed, distressed, angry or anxious, simply grab a pen or pencil and express how you feel. Write a letter, or some poetry, post your thoughts on the Facebook, or even blog about it. Expressing feelings in written words can be a huge relief and allows you to get them out of your system and release toxic emotions.
When you write how you feel, you are also letting it go. Many clients have expressed to me that they actually feel lighter and less stressed or anxious after writing a note to God or a short poem. Read the rest of this entry »