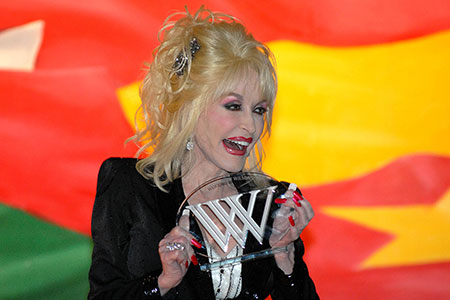 Dolly Parton is no doubt a national treasure and international superstar, always in our hearts, and lately also in the news headlines – and this inquisitive astrologer wanted to know why.
So, I took the liberty of looking into Ms Parton's Profection Year – an astrology technique I like to use for a voyeuristic peek into what's going on in the stars of our favorite stars.
To get started, I investigated her natal chart, which is basically the user manual or blueprint each of us is given at birth. Dolly was born with, as one might expect, some highly fortunate planetary positions in her chart.
She has her Venus and Moon in exalted signs, and her Jupiter – that larger-than-life reward-giver – in a very dignified position too!
Her birth chart predicts that she was going to go far in life. And quite easily, too. It even suggests that she might be put up on a pedestal of admiration by many. Hindsight certainly is 2020.
According to her chart, however, Dolly has earned every ounce of adulation she's received. Her Sun in Capricorn, and her Virgo Rising, make her a hard worker who's climbed her way to the top. She has an unstoppable genius, due to her Mercury in Aquarius, and a Mercury chart ruler that is planted firmly in her 6th house of tough grind and perseverance.
It's really no surprise that Mercury – a versatile, peculiar planet – is ruling her artistry and song writing prowess. And her unique voice (Mercury) is unlike any other (Aquarius).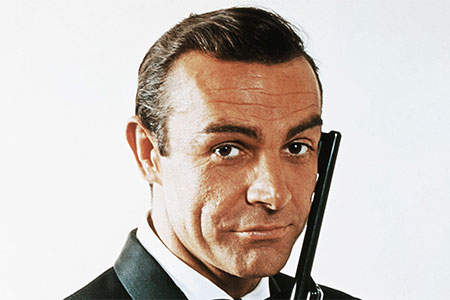 This year, on All Hallow's Eve, I received news that truly rattled me. Halloween is normally a magical time for me, but I was left shaken with sadness this year, because one of my most beloved heroes, Sean Connery, had passed.
I think of Connery as Indiana Jones's ingenious, funny dad, or as Daniel Dravot in The Man Who Would Be King, as well as the handsome love interest Mark Rutland in Hitchcock's Marnie. But most of all, he is the true James Bond 007 original, of course, to which all subsequent iterations pale in comparison (although Daniel Craig does come a close second in my opinion).
Taking a peek at this iconic movie heartthrob's astrological chart, one discovers some interesting nuggets as you dive deeper into his mysterious Neptunian waters!
His humble beginnings on "the street of a thousand smells," as Connery once described it, was anything but easy. This is evident in his natal chart, with the serious nature of Capricorn, with its retrograde ruler, Mercury, sitting on his Ascendant.
However, this is also why he managed to make something of himself, often by using purely his wits, versatility and ingenuity, because Mercury is a capable planet placement that ruled his house of hard work! True to his Virgo nature, he worked diligently on his physique to become a notable bodybuilder, for example, which laid the foundation for his future stardom. The Moon in his 9th House further gave him the imaginative mind and empathetic understanding he needed to become so successful internationally.
An 8th House Virgo Stellium (a cluster of three or more planets in a single sign or house), made this meticulous, down-to-earth Virgo very much the perfectionist, and contributed greatly to the legend he ultimately became.