But, It's Mercury Retrograde…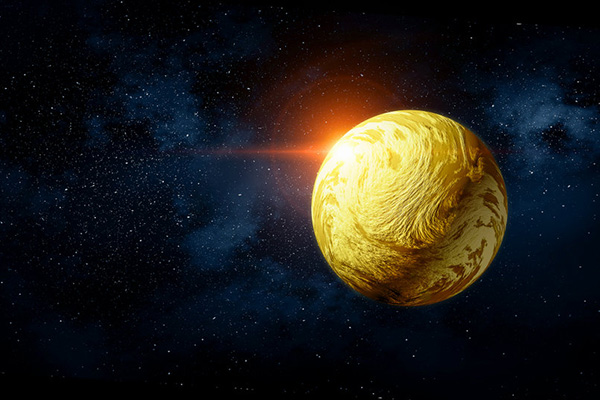 Mercury went direct, finally, on June 3rd and not a moment too soon! If I can help it, I try to avoid signing new leases, having a carpenter come over to begin a new project, having a contractor pave our streets, or a daughter begin rehearsals on a very important one woman show she's performing in New York City this summer.
You'd think having a resident astrologer on board would prevent all calamities from occurring. Not! That's because I'm the town crier three to four times per year when Mercury retrograde takes to its sickbed. You can see me yelling through the streets warning all to thoroughly research, plan, to look before leaping, and expect delays, setbacks, and re-dos of whatever it is you've haphazardly done before.
Allow me to introduce myself: I'm the astrologer who cries wolf to a legion of fans who roll eyes at me. "No not this retrograde thing again! We've heard that before. Again, and again.
And you'll hear it again because Mercury retrograde is one of those red flags that wave in your face and cause you to trip on a crack that needs fixing. It's a backwards trickster this Mercury retrograde, and you'd best pay heed.
During the recent retrograde, I did my best to sound the alarm, but I was unilaterally ignored to the detriment of all who claimed they never heard my siren.
First case in point: My husband had my brother-in-law pop by for a sleepover yesterday with ulterior motives to utilize his unparalleled carpentry skills to beautify our wall. "All you gotta do is slap on a simple rock board before we add the stone," proclaimed hubby. "Nothing to it for a master carpenter like you. Come on over for dinner, movies, and don't forget your saw and tool kit!"
But it's Mercury retrograde," I whispered to my husband.
"It's just a simple job," he replied. Really? What could possibly go wrong?
A few hours later, my hilariously funny and talented brother-in-law were hard at work on the task, while sharing humorous family anecdotes. We were all having a pretty good time, the job nearly complete. "Just one final screw," he said. Then a funny look came over him. "Well, that didn't feel right."
He ordered my husband to quickly run upstairs and flush the toilet, and as the whoosh sounded, another whoosh echoed downstairs as water trickled through the brand-new hole in the pipe! A quick trip to the hardware store and the gaping problem was soon fixed. If only my husband heeded my warning.
Second case in point: My daughter's friend needed to sublet a place to live for a month. She knew the area she wanted and jumped at the very first property she saw.
"But, it's Mercury retrograde," I whispered to my daughter. "Tell her to research carefully, and to know all there is to know before signing."
But it was already too late. My daughter's friend handed over $1,000 to a property manager who refused to show her the place – not even a virtual tour! She later had a bad feeling in the pit of her stomach. She tracked down the manager of the building and was told this property manager had nothing to do with their apartment building. In fact, the apartment she paid for was already rented and people had been living there for several months. My daughter fotunately offered to let her stay with her until she got back on her feet.
Final case in point: our development was due for a new pavement. Contractors were hired and ready to start work immediately.
"But, it's Mercury retrograde," I whispered to the president of the board, who looked at me like she was ready to burn me at the stake! The pavers came, and not once but twice they hit the main water line and we lost our water supply, which always makes one extra thirsty and affects the speaking voice (a Mercury thing).
Which brings me to my daughter completely losing her voice during a crucial time of play rehearsals. Speaking of my daughter, she also lost power at work as smoke filled the building when a rat gnawed through something electrical and imploded!
I'm now determined to pull down the shades and crawl into bed until Mercury goes direct next time around, early in October this year. I suggest you do the same!
But seriously, keep doing deals, contract workers, buy new things, just do everything very carefully. The extra caution and a good exterminator can prevent a potential rodent from imploding in your building.

About The Author: Tracey

For 11 years, Tracey's predictive practice has taken her down the rabbit hole, where she's amped up her intuitive gifts by mastering new tools that are accurate and cutting edge. She began with Tarot, Numerology, Soul Path Energy Clearing and Natal Astrology, reading for her one-on-one clients in her private practice, at fairs and festivals, and at private parties. Her newest technique, Horary, is popping up on new apps and on social media. Horary is a predictive and magical form of astrology like a psychic reading, with a chart cast for the moment and quickly read by a highly trained practitioner in the art. Tracey currently lives in South Florida, but she maintains a busy practice with clients situated mostly in Los Angeles, NYC, Chicago, Atlanta, and Palm Beach. Past clients she has worked with include a well-known Disney actress, a comic book icon, an Emmy nominee, a luxury hotel entrepreneur, and the founder of Ben and Jerry's ice cream. Tracey was asked to be part of a panel for an exciting new YouTube series sponsored by the prestigious Wessex Astrologer. She is also a successful sci-fi and fantasy author with a new book recently released to rave reviews. You'll have a magical trip when you hop aboard Tracey's exciting Horary bullet train leaving the station at PsychicAccess.com.