Posts Tagged 'tarot spread'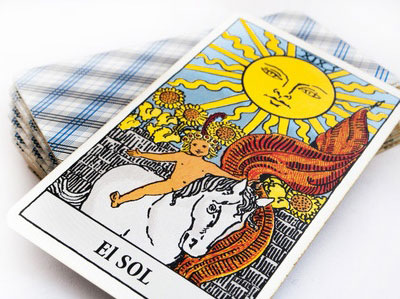 One of my favorite tools to work with for divination and self-exploration is the Tarot. The Tarot is my closest friend, and always by my side during readings.
You know how sometimes in life you get a feeling about something, but you aren't quite able to put it into words?  Well, that's how the Tarot assists me when I read for people. It helps me bridge the everyday life with the esoteric, and translate psychic messages in a practical way.
Sometimes it is as simple as the actual picture on the card having a single element that pops up for me, screaming to be noticed. Read the rest of this entry »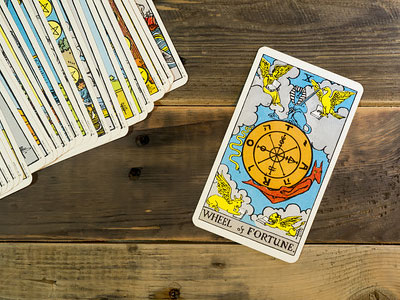 When reading Tarot, it is always important to consider each card in the context of the spread. Each card has differing meanings, based on the context of the whole.
For example, the Three of Swords represents heartache, sadness, loss, grief. However, let's say it comes up along with the Chariot, which represents moving forward with success. Together, the context of these two cards might shift to something like moving beyond sadness. However, this meaning might shift even further, based on the rest of the cards in the spread.
Reading single cards only, would be like trying to convey a message with just one word. Instead one should think of a Tarot spread as representing a full sentence, while each card represents a word in that sentence. Read the rest of this entry »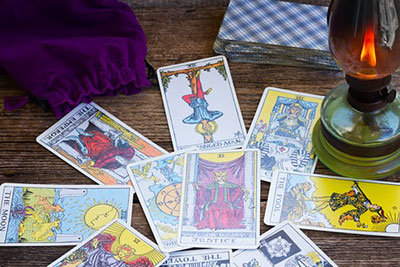 The topic of divination covers a broad range of tools and techniques to access the Divine for spiritual guidance and information. Walk into any metaphysical shop or new age bookstore, and you are inundated with a plethora of ways to learn and perform the art of divination.
Tarot decks are one of the most popular divinatory tools today, and come in a variety of decks, ranging from traditional artwork, to angels, cats, Halloween decks, and more. Just about any subject you can think of, there's sure to be a Tarot deck designed with that theme!
The Tarot tends to rise in popularity during times of great transition here on Earth. If we look back in history, during the Medieval and Renaissance periods, people were drawing upon the wisdom of the Tarot for help and guidance during times of confusion, fear, and uncertainty. The earliest decks found in Milan Italy and France date back to the 15th Century and are in now kept safely in museums in Italy. Read the rest of this entry »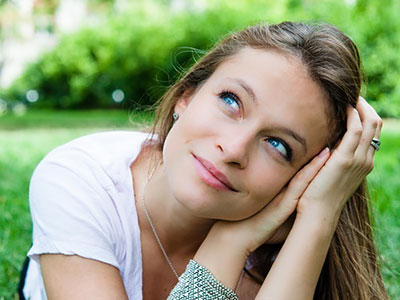 The first weeks of a new year is always a happy occasion for me. A new year to me has a refreshing feel, as though everything that happened last year can be placed in a box and forgotten, even tossed out with the trash if I like, while the time ahead is still enticingly waiting for me to fill with new plans.
We make resolutions, and say, "Out with old, and in with the new." Because of this a new year has a healing effect on us, helping us to put the past behind us and change ourselves to create a better future.
When re-creating ourselves, it helps to know what lies ahead. If we can glimpse future events, we can avert problems and embrace the good that is coming to us. We would also understand our limitations and strengths more, so we can plan effectively. Read the rest of this entry »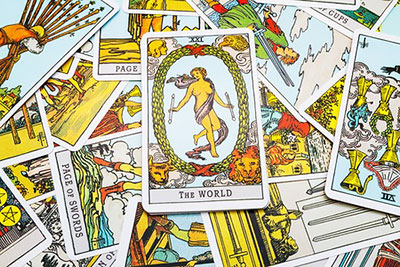 I started working with the Tarot when I was 14 years old. I read the metaphysical books of the time and wanted to explore my budding intuition. One afternoon at a bookstore, I was drawn to the Rider-Waite Tarot deck – I felt an instant pull to it in particular!
I wasn't going to the bookstore that day to buy Tarot cards, but once I did I couldn't put the mysterious deck of cards out of my mind. Once opened, I studied the deck for weeks on end, and I thoroughly enjoyed it. I soon read the cards for others.
The first time I was doing a card spread for myself, my mother walked into my bedroom and told me that my great grandmother also read the cards, as well as tea leaves. It was if she wasn't surprised her daughter would be interested in reading the cards, yet she didn't encourage me either. Read the rest of this entry »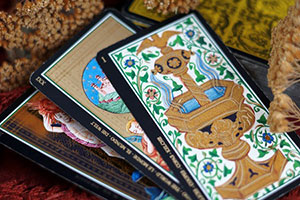 Psychic readers all have their own ways of getting information during a reading, and I'd like to share some of my process.
I use Tarot cards to get started. The spread I use is one I developed based on one I saw in a book, which I expanded to give me the most information. A brief pay-per-minute reading is typically far too short to go over everything I get from the spread, but it gives me all the information I need to answer the original question of the client. If time allows, a few follow-up questions, or even another question, can also be answered from the spread.
For short readings it's always easier to start with a specific question, preferably one that can be answered with a "yes" or "no." If there is no specific question, I can only read the cards as they lay, listening to my guides to show me the way. Read the rest of this entry »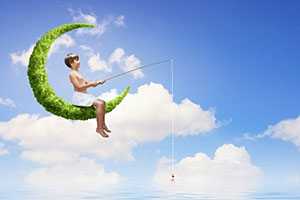 If you sit down quietly, close your eyes and relax, you can see yourself quite clearly. You know yourself relatively well. Even more information and answers lie in your unconscious, but how often do you take time out to deliberately go there?
Step 1: Meditation
Get a notepad and pen. Take an hour to relax in meditation. Drift out of meditation when you have an important realization to write in your notepad. Once you have documented it, go back into meditation for more. Read the rest of this entry »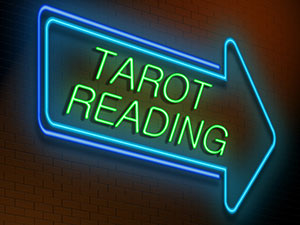 I have noticed some interesting quirks when it comes to reading with Tarot cards. I do advertise telepathy, because my cards seem to suggest the thought patterns of the querent or the person calling. I have found this is how my cards were geared or oriented for me.
Perhaps some readers see outcomes, yet with an interest in Psychology, I see the reasons why for both you and your partner. This to me is a healthier way to establish points of resolution, even changing outcomes.
Yet when you are on a time limit, it's a frustrating issue. It seems that I will get patterns in my readings. First the caller's identity is established. For example, caller is identified as female, mother, employed as an accountant, having gone through some deception, has older children, and so forth. This will all be seen in the card spread. Read the rest of this entry »