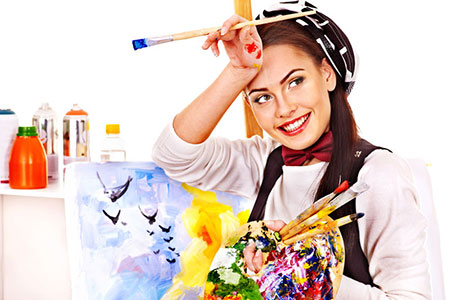 When I do a psychic reading, I often use words to paint a picture of the situation. I like to talk in images, because the human mind is designed to be drawn to the visual. Archetypal imagery is also the foundation of the Tarot.
I prefer for this reason to start most of my readings with the Rider-Waite Tarot deck, and the Celtic Cross spread, to get an overall picture of the situation and the key players.
The Celtic Cross for me creates a visual psychic map with several different 'streets' leaving from a roundabout, with time standing still for that moment.
It features four directions. North for our thoughts; South for the facts of the situation that we can rely on; West for the past and our previous experiences; and East for the next step, or path forward.
To accurately interpret this map, I also intuitively read the feelings, thoughts and intentions of the people involved in the situation.
Every reading outcome also offers a 'quick fix' that is usually only a temporary solution, as well as a long-term, more advisable solution. I give my clients the possible outcome of each way to achieve their goal or fulfill their wish. The client must then make the final choice once the reading is over.
Building your future is like building a house. It would make no sense to ask if the roof will be leaking one day, if you haven't even bought the land to build the house on. No land, no foundation. No foundation, no house. No house, no roof. The same holds true for any relationship, as well as friendships, careers, hobbies. No work, no imagination, no pain… no gain.