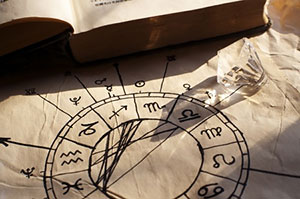 I am always searching for ways to better anticipate timing, when in fact time does not actually exist. The idea of using an earth stone or gem may be helpful in establishing human timing, as in fact it may be so grounded in the earth principle that one would expect it would hopefully adhere and remain loyal to its original earthly form.
Using the planets, for example, are not always a helpful form of timing for me, as there are too many factors which may affect a planet. In fact its satellites, its sometimes slow or fast rotation, its ellipses, our lifespan – all these things can complicate our understanding of timing – which someone who has only rudimentary knowledge of Astrology knows is a complex study. I think that studying timing strictly via planets, satellites or constellations at a distance from us could also not be as accurate as believed, due to the light distortion or the bending of light, and in fact black holes or any array of gravitational lenses and unknown anomalies could distort our perception of the future, if it were mapped out astronomically with our technology. Read the rest of this entry »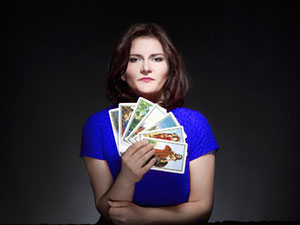 As with any other professional, choosing the right psychic reader for you can be a tricky process. Just like you wouldn't want your dentist or auto mechanic to be the wrong fit, neither should your chosen psychic!
The best approach to take is to trust your instincts. Know what you are looking for in your reader. Do you want answers to specific questions? Are you trying to commune with the spirit of a loved one? Hoping to learn more about yourself? These are all important questions, as no two readers are alike, and the more tailored your search for a psychic, the more likely you are to find the best match.
Don't be afraid to "interview" potential readers. The good ones are professionals and will not be offended, as long as you approach them in a diplomatic, respectful manner. Maybe you won't like the first person you contact, but if you keep at it, chances are you will find the right one. It's a lot like dating! Read the rest of this entry »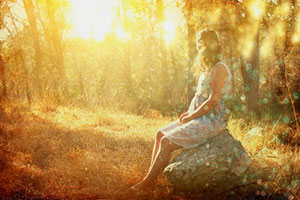 When I look back on my life, I am so pleased that it didn't go as I had planned. Did I ever think I would be using my psychic and healing abilities to help other people? Definitely not! There is no way I would have had any inclination of using my abilities all those years ago. I had a very different life planned back then. Yet, doing this work today has brought me the greatest joy and fulfillment I have ever known.
I know that my psychic and healing abilities run on my mother's side of the family. My great grandmother was from Eastern Europe and when she arrived in this country she brought with her the legacy of folk remedies and traditional medicine of my ancestors, such as the use of herbs and tinctures. She was also able to read tea leaves. The art of reading tea leaves led her to make extra money for her children, who turned out to be my grandfather and his sister. She became well-known as a psychic reader in the area. Read the rest of this entry »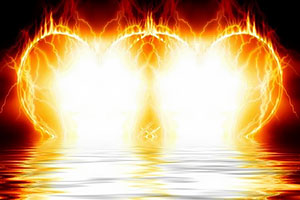 Celtic spiritual tradition teaches that the soul shines all around the body, giving you a luminous glow. When you are open and make a connection with another person it is said that the "two souls flow together." This deep connection with another spiritual being is called the anam cara. It means you have connected with your soul friend.
Your soul friend is a special person who brings light into your life and shows you total acceptance and friendship. In Celtic spirituality, when you discover your anam cara, this special friendship awakens your soul. Somehow you are now connected in a very old and ethereal union that knows no boundaries. Love flows and you awaken spiritually and emotionally. Read the rest of this entry »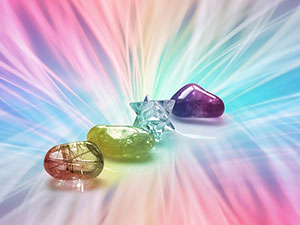 Crystals hold energy, so when you first get a crystal it is best to cleanse them before use. This does not mean that the vibrational energy within the crystal is not valuable without cleansing, but I have found that cleansing my crystals regularly brings out the best quality of experience in crystal therapy.
Below are three methods of cleansing crystals. There are several different methods for cleansing, these are just three common methods and by no means a complete list of cleansing routines. It is best to find the method that works most effectively for you.
One thing to remember about crystals is they respond to intention. They can certainly aid us in discovery and assist us in bringing about change, but the reality is that if we remain unwilling to change in certain areas of our lives the crystals themselves will have little effect. It is important with all healing practices that you take a holistic approach, and adopt methods that assist you in many ways. Crystal energy is often subtle, but when someone aligns his or her intention to it through action it can create wonderful results. Read the rest of this entry »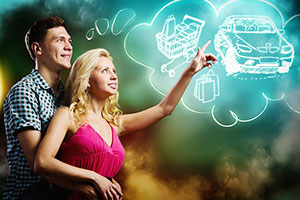 Ten years ago I created a series of seminars called Change Your Mind, Change Your Life. The basis of the formula was "what you think you become" and "what you think about you create." I wanted to integrate being psychic with helping to propel people toward a life that they truly loved, and to have what they truly wanted.
The two most potent forms of energy are thought and feeling. Thoughts are cosmic energy waves that penetrate through time and space. These thought forms can last lifetimes, without us really understanding the impact and power we have in being co-creators. What we think about manifests into words. Words manifest into actions, which become our habits, and habits become our character. Character becomes our destiny. Read the rest of this entry »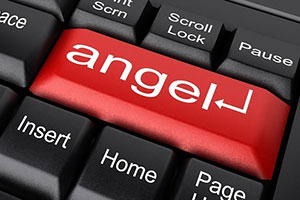 The definition and evolution of psychic belief can be traced back to specific transition points in civilization. These remaining forms of spirituality continue to have strong roots in our present society, with people still deriving comfort from ancient rituals, which were based on our historical migrations and patterns for farming and cultivation.
For example, many people still enjoy connecting with the Earth principle, even if it originated through our reliance on the land and the celebration of the cultivation of it, bringing forth the worship of nature –  the plants and animals and the spirits that looked after them. This was the first principle of a higher power, even if it was channeled through Earth principles, shamanism or animism. Read the rest of this entry »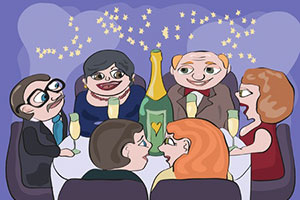 We all have to attend those birthdays, holidays, weddings and other "family affairs" from time to time that can be so very draining. Even for days, weeks or months before we feel the dread of that "special event." It often takes a little piece out of us each day leading up to the occasion. The familiar phrase, "you can't go home again" from a book by Thomas Wolfe, entitled Look Homeward Angel, comes to mind.
At these events we have to face the cumbersome task of having to compare notes with the other members of the family. Some have changed, while some who have not. There are often many questions: what are you doing now, are you married, seeing someone, any children? Even discussions about politics and religion that can create much discomfort. Read the rest of this entry »