Finding Your Ideal Psychic Reader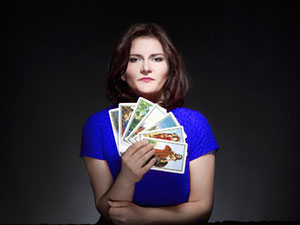 As with any other professional, choosing the right psychic reader for you can be a tricky process. Just like you wouldn't want your dentist or auto mechanic to be the wrong fit, neither should your chosen psychic!
The best approach to take is to trust your instincts. Know what you are looking for in your reader. Do you want answers to specific questions? Are you trying to commune with the spirit of a loved one? Hoping to learn more about yourself? These are all important questions, as no two readers are alike, and the more tailored your search for a psychic, the more likely you are to find the best match.
Don't be afraid to "interview" potential readers. The good ones are professionals and will not be offended, as long as you approach them in a diplomatic, respectful manner. Maybe you won't like the first person you contact, but if you keep at it, chances are you will find the right one. It's a lot like dating!
Asking for help does not mean that we are weak or incompetent. It usually indicates an advanced level of honesty and intelligence ~ Anne Wilson Schaef
Some people like to find a reader through the recommendation of friends or family. Others may prefer to choose based on a professional network, word-of-mouth from the psychic community, the staff at a local esoteric bookstore, or a spiritual meeting group. If you are making use of a reputable psychic directory or online network, be sure to read the reviews and feedback left by other clients.
Just as it's important to track down the best psychic for you, it's also wise to avoid the "bad" ones. Although it's perfectly normal and acceptable for a reader to charge for her services, be wary of anyone whose rates are excessive, or who tries to engage in dishonest practices, such as demanding more money in order to remove "bad energy" or "evil spirits." There are those who would pretend to use a legitimate gift to make a quick buck.
Luckily, though, the vast majority of psychics are legitimate and want to help others gain insight into their lives. Once you find a good reader, you may choose to work with them only once, or many times, depending on the nature of your questions or concerns.
The difference between a professional person and a technician is that a technician knows everything about his job except its ultimate purpose and his place in the scheme of things ~ Richard W. Livingston
A quality reader will tailor her services to you. Would you want your doctor or dentist to give you a "one-size-fits-all" approach? Of course not! When you go for a reading, it should meet your needs. If you feel uncomfortable, say so. And there is no rule saying you have to stick with the same reader forever. You can change readers if you need to.
Hopefully, once you find a reader whose style and psychic gifts work for you personally, it will be the start of a lasting, rewarding relationship for both of you. True psychics exists in this world to help others and to share their gifts through the spirit realms. Genuine psychics can be your ally as you seek to make sense out of the spiritual confusion of your life.

About The Author: Mystic Shelley

Mystic Shelley is a Psychic Medium. She has been reading for over 15 years helping and guiding people. She uses my 8 spirit Guides during her readings. She reads in the area of love, relationships, career, money and all matters of love. She will give you only honest and direct answers. Get a reading with Mystic Shelley now at PsychicAccess.com