Archive for October, 2012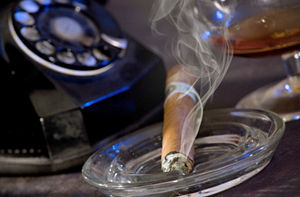 Did you know that someone who passed on can communicate with us using our sense of smell. I have heard of people smelling cigars and flowers, or even peppermint sticks.
I experienced this phenomenon myself on the Bicentennial weekend of July 4th, 1976. My grandfather who passed years before always smoked those little cigars that had a sweet smell, and when he came over and spend the weekend he would smoke them. And the same with my father; he was also a cigar smoker. I can remember that smell like it was yesterday, but oddly the smell would not have the same flavor as my grandfather's cigar smoke. We always knew when my dad had lit a cigar, because it would give off that one specific smell. Read the rest of this entry »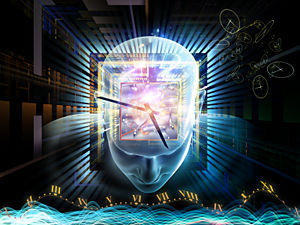 I wonder sometimes if my visions and psychic impressions are absolute or completely accurate. I think this is a healthy and modest approach. I feel that with any information source one must be cautious. I have never tended towards looking for a universal answer, the meaning of life, or spiritual support. I simply applied what I had noticed in my own perceptions and began thinking about it.
Why was this mystical universe supporting this notion if it did not help us adapt to our society? If there was a function to spirituality, this was one application. Perhaps the psychic world was to some people what religion was to others. Possibly the only way to reach these people for spiritual comfort away from churches and formal religion was the mystical approach.  In a world with waning religions, or with religion being seen as uncomfortable ideologies, this can be a safer place for many. This in itself is a way to reach people to do better, and I felt that this function had an evolutionary application. Read the rest of this entry »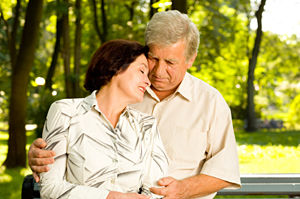 A beloved client, who have been doing readings with me for over 15 years now, called me up the other day and told me something I knew would happen. The thing that made her go 'white' as she put it, was the fact that she swore up and down she would never ever in a million years hear from soulmate again, and now she did!
I told her to not lose the faith and to hold on to the love that they shared, because one day he would come back. She would always roll her eyes and would say, things like "in my dreams" or "when pigs fly". She just couldn't wrap her brain around the fact that he would come back. I told her that I saw him reaching out to her right around fall of 2012.
In truth, I could not believe it myself, because I thought for sure her negative emotions would block her from re-connecting with him, but when you are connected to someone and you're that person's soulmate, it's bound to happen one way or another. For her, I saw it would happen in this current incarnation, this life time! And so it did, just as I predicted. Read the rest of this entry »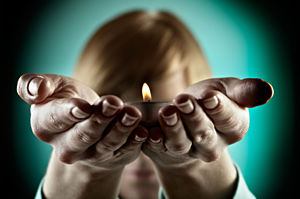 Awakening, reconnecting and realigning with the Divine Self is no doubt the most important first step in personal spiritual growth, individuation and ultimate transcendence. To rediscover your Higher Self and tap into your Higher Consciousness is usually a very awe-inspiring and life-changing experience. But your new found spiritual awareness and rediscovered Divine origins may soon lose its power to transform your life if you do not adopt a new lifestyle that includes some kind of consistent spiritual practice.
Divine Living and spiritual practice goes hand in hand. A Divine Life is impossible to achieve without some form of regular spiritual practice, in order to increase and maintain your connection and alignment with the Divine Self. What you come to know and believe about your own spiritual origins is meaningless, unless you have a direct and personal daily experience of receiving guidance from your inner Divinity. The only way to achieve this is to practice your new awareness and beliefs on a daily basis. Read the rest of this entry »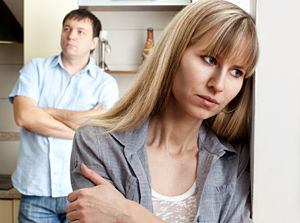 Can you imagine how wretched you would feel if you kept trying to wear a pair of shoes at age 30 that fit you when you were 6? The pain would be unimaginable, excruciating and intense. You would cripple yourself and in all likelihood be unable to walk, be unable to move.
But you wouldn't do that, right? That doesn't make any sense, you say. Well, of course it doesn't make any sense. And of course you'd never try to do that, because they wouldn't fit you anymore!
At certain times in our lives it becomes really important to acknowledge that something or someone just doesn't fit us anymore.
Is a person any different from a pair of shoes in this context? Of course not. Yet so often we keep on trying to make a person fit into our lives. We bend ourselves out of shape, trying so hard to make this person fit, when in fact their time, just like the old pair of shoes, has by now long come and gone. Read the rest of this entry »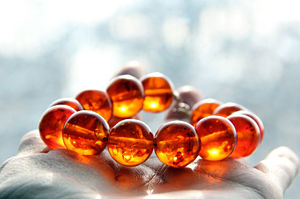 I wanted to write another blog about crystals or stones, but wasn't sure which of my favorites to select, so I asked my spirit team for inspiration. This time they worked through a canine channel!
Within minutes of putting my request to them, my Basenji dog entered into my work room and stared and stared at me until the penny dropped. Her name is Amber and she has the most exquisite Amber colored eyes. Like the stone that is ruled by the Sun, Amber has a sunny, forever happy disposition. So, Amber it was.
Amber may well be the oldest substance people have adorned themselves with through the ages. Pendants and beads made of Amber have been found mainly in and around graves in Northern Europe, dating as far back as 8000 B.C. Then, like now, it would have been known not just for its beauty, but for its healing, strengthening and good fortune qualities. Read the rest of this entry »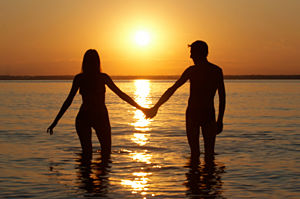 I have spoken with many people who really want someone special to come into their lives, but it never seems to happen for them. They wonder why they can't connect with anyone, why they can never find true love.
I have witnessed many times that the basis of this problem lies in the fact that people either want it too much, or that they turn themselves and the other person they are trying to attract into magnets that push each other away, instead of being attracted to one another.
To attract what you want into your life, you have to let go and essentially focus on it without force. Stay clear of any negative emotions, as that will not help in keeping you in Zen. Read the rest of this entry »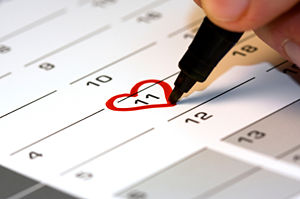 I receive so many client inquiries about current and future relationships that I decided a couple of years ago to use my studies of Hermetics and Metaphysics to determine the ingredients of the perfect relationship.  But let's start by talking about how and why we magnetize relationships.
We each came into this world with a blueprint reflecting how we had evolved up until that time (the soul). This unique and highly intricate blueprint is really a map of the soul showing what strengths and weaknesses we have developed as we have evolved.  It also details where we tend to experience conflict or harmony.  In this physical world, we each have a physical body – we can't be here without one. But we also have an astral body on the astral plane which exists above the physical plane.  The physical and astral bodies interact through electromagnetism. Read the rest of this entry »