Psychic Bloggers Is A Treasure Trove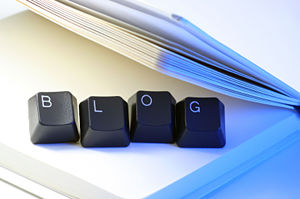 As a psychic reader I get many calls every day and I am asked many questions, because more and more clients are looking for answers.
At times I tell my clients to look at the archives of my previous blog posts here on PsychicBloggers.com, and also to look at other articles published here. The blogs are a user-friendly guide to help others in a time of need.
We have such a diverse collection of work on this site from all the different psychics at PsychicAccess.com it's almost like having the Library of Congress at your fingertips.
One of the useful features on this site is the ability to search by category or by tagged keyword, and every page offers a very long list for you to choose from and once you really start to browse and scroll down there is always something that you can relate to.
Seek the lofty by reading, hearing and seeing great work at some moment every day ~ Thornton Wilder
I find it interesting how many of the blogs resonate with some aspect of my own life. For example, when I was a child my father worked many jobs to keep food on the table and after all these years I look back and realize he was my best friend until he passed away. I realized this recently when I read Maureen's blog about her father.  As I read Maureen's story I was very touched. It takes a lot of 'guts' to really open up to others in such a way.
Maureen's words made me remember how many times in my own life my dad was not home, because he had to work. One thing I wish both of my parents would have taught my two older brothers and my sister was to look deep inside to set dreams for yourself – to take life on as he did, when he went into to a building to fight a fire (my dad was a firefighter).
I wrote this blog because I wanted to more people to be aware of the wonderful work all of my fellow psychics are doing here on Psychic Bloggers, which is offered as a free source of valuable information to the world. I want people to know that there is something for everyone here. Just have a look at the categories or click on one of the keywords in the tag cloud. Scroll through the older pots. Trust me, something will come up on a subject that will provide you with the answer you are seeking or the guidance you need.

About The Author: Raymond

Growing up on the streets of Columbus Ohio, Raymond learned at a very young age that he was gifted in many ways, including the ability to read someone's eyes and using a regular deck of playing cards to read the future! His mother was from a Native American family, namely the Black Foot tribe, and his father was German. Raymond discovered that both sides of his family had a psychic legacy. Over the years he has gained additional knowledge from books and by talking to trusted family members. Raymond has been doing psychic reading for others for over 3 decades, and over the years he gained many loyal clients from all walks of life. Visit Raymond for a reading at PsychicAccess.com