Soul Mates And Twin Flames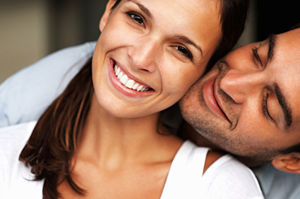 Many have heard of the term 'soulmate', but have you ever heard the term, 'twin flame'? Do you find yourself wondering what the difference is?
A soulmate has many meanings, and not limited to romance either. Soulmates can be co-workers, friends or those in your family.
Soulmates are anyone who has an influence in your life, whether it is positive or negative. These 'soulmates' have been with us in many lifetimes. Through each lifetime, we are reunited with these souls by continuing to evolve and learn with them.
A twin flame is the other half of your soul. Every single person on this Earth is born with a twin flame. Not all twin flames unite physically. Some will act as a guide and will always be with you spiritually.
After the soul has been through many trials and tribulations and has opened their heart and mind fully, the twin flame attraction can awaken for those who meet physically.
Twin flames can unite when two people have fully healed their hearts and broken their karmic bindings. The purpose of a twin flame is to come together, fully balanced, to do greater good in this world.

About The Author: Mystic Shelley

Mystic Shelley is a five-star psychic, Reiki healer, clairvoyant and empathic reader. She offers her clients honest answers about past, present and future events with the help of her trusted guides. She reads in the area of love, relationships, career, money and all matters of life. Mystic Shelley was born with talents that would later mark her as a gifted psychic, but she chose not to embrace them early on. In her 30's, a not-so-chance meeting with a celebrated psychic set her on a course that awakened her gifts. Born with the gifts of clairvoyance and empathy, her psychic mentor helped her to expand those abilities, taking her talents to the next level. With experience came proficiency and today she has a growing list of devoted clients who sing her praises. In addition, she's also actively assisted other psychics to open up to their abilities. If you are looking for direct and honest answers get a reading with Mystic Shelley now at PsychicAccess.com