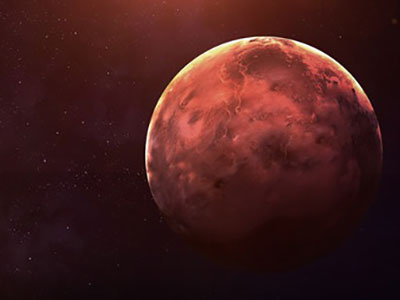 In recent weeks, you might have experienced the chaotic effect Mercury can have on our lives, since it went retrograde on August 12th.
Mercury is the planet of communication and technology. So, when Mercury is in retrograde, everything involving communication and technology tend to go haywire: flight delays; errors with online passwords; taxi drivers showing up at the wrong time and place; people arguing over nonsense; constant traffic jams; computer crashes; drama and gossip at the office; misunderstandings with friends; or text messages delivered to the wrong person (who also happened to be the person the text was about).
Mercury passes the Earth in its orbit three or four times every year. As it makes it rounds, Mercury appears to slow down, stop in its tracks and then spin backwards. This retrograde 'movement' lasts a few weeks, until the planet turns direct again and continues to move forward. Read the rest of this entry »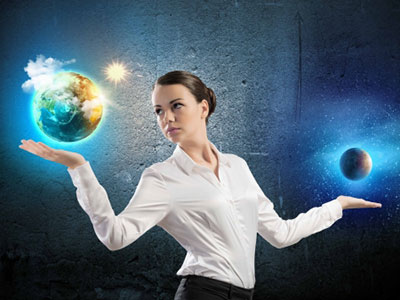 The most recent Solstice took place on June 20th, marked with a rare Full Moon in Sagittarius. This signifies the perfect time for us to become 'archers' and use focus, courage, and persistence in manifesting our biggest dreams and visions for the second half of 2016.
Since March this year, we have all been struck with spells of confusion, exhaustion and scattered energy. You can thank the intense solar flares, two eclipses, and the ongoing retrograde activity in Mercury, Mars, and now Neptune, for some of your most frustrating moments. This planetary non-movement has been forcing us to slow down, prioritize and reassess our lives, to rid it of anything that isn't helping us grow. Look at it as a blessing in disguise!
Once Mars goes direct today, on June 30th, it will release a fire of emotions and aggressive energy which are going to increase as we move closer to November. With two Full Moons in Sagittarius, back to back, we are being given the opportunity to change our world by removing the old, outdated ways of existing and replacing it with fresh, forward thinking. Read the rest of this entry »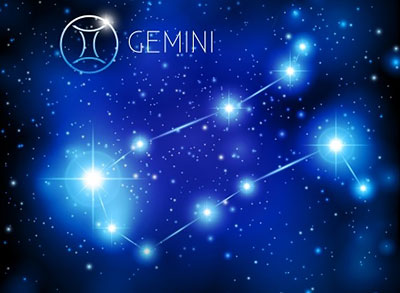 The glyph for those born under a Gemini Sun, between May 21 and June 21, is the Roman numeral for the number 2. The Twins. Like their symbol, Gemini tends to have more than one side to their personality. They may have a public persona, and an entirely different private side seen only by their closest friends and confidantes.
Many Geminis are excellent communicators and love to talk. This comes as no surprise, since their planetary ruler is Mercury, the messenger. Talk to a Gemini, and you'll be talking to someone who is witty, intelligent, and a quick thinker. Sometimes they may forget to put on a filter, so be prepared for anything that comes out. They're likely to be found in the middle of any lively conversation or party, and chances are, if you've ever met a persuasive salesman, he had Gemini somewhere in his natal chart. Read the rest of this entry »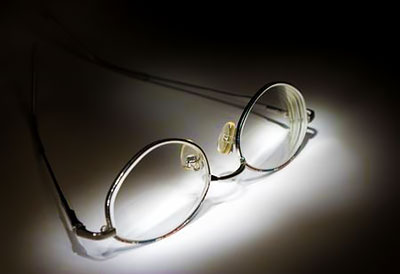 I have been an avid student of Edgar Cayce's work since my youth. My advice to the younger generation, as well as newcomers of all ages who are interested in metaphysics and psychic phenomena: please read about Edgar Cayce. He is the most documented psychic in history. Study his material; much has been written about him.
Edgar Cayce was born in 1877 and came from a southern Protestant background. He studied the Bible and displayed psychic and mediumship abilities from a young age. He could talk to his deceased grandfather at the age of seven. He was lucky enough to have an open-minded mother, who recognized and nurtured her son's special gifts. Read the rest of this entry »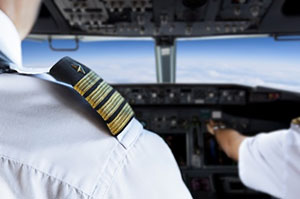 Nostradamus once stated: "He is wise who understands that the stars are luminaries created as signs. He who conquers the stars will hold the golden keys to God's mysterious universe."
Sometimes human behavior and events on Earth feel utterly unfathomable. But, everything can be deciphered. Just a few weeks ago, something seemingly unfathomable came to pass once more. Andreas Lubitz stepped onboard German Wings flight 9525 with a very clear intention – to destroy himself and everyone else on that plane. He succeeded.
Who was Lubitz? What on earth was going on within him? Was it possible to calculate the risk that he represented? Could this event have been predicted? Was it even possible to determine when he would take action? I believe Astrology offers answers. Read the rest of this entry »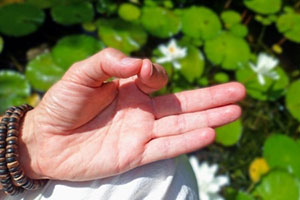 In Kundalini Yoga, an ancient spiritual healing science, the fingers have deep spiritual meaning that coordinates with Astrology, emotions, body, mind and soul. We use the fingers to create mudras which trigger certain parts of the brain. Mudra is Sanskrit for "mark", "seal", or "gesture". They are 10,000 year old hand gestures that help to heal and empower us.
Mudras can be found everywhere in daily life. Hand gestures are a part of every culture. Just like the spoken and written word, they can be used for positive or negative. Sign language, for example, is a form of mudras. The military uses hand gestures as a symbol of respect. Read the rest of this entry »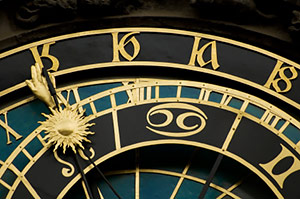 A number of clients have asked me how astrology can be used to determine a good time to have elective surgery. It does very much depend on the person's natal chart, but here are some general guidelines for planning the timing of surgery and what to avoid.
When not to have surgery
1. Never when the Moon is in Virgo, Gemini, Pisces, or Sagittarius.
2. Never five days before, or after a Full Moon
3. Not when the Moon is void, of course, because it poses a high risk for complications. Read the rest of this entry »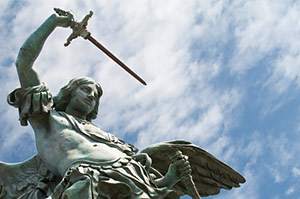 Archangel Michael is not who most people think of when they think of angels. In multiple faith traditions he is depicted as a warrior, complete with sword and shield. Often he is also shown defeating a dragon or some other monstrous creature.
Other than being a leader of heavenly armies, Michael has several important roles in spiritual tradition. His name in Hebrew means, "Who is like the Lord?" and his title of "Archangel" means "Prince of the Angels."
In some depictions he is shown holding scales. This is an allusion to his position as Guardian of the Dead as their souls leave Earth. Much like the Roman god Mercury accompanied souls to the Underworld, so Michael is also said to fly alongside newly deceased souls on their journey to Heaven or Hell. Read the rest of this entry »