Archive for November, 2012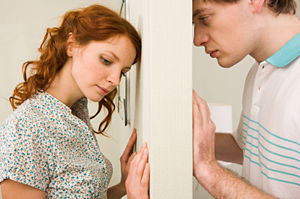 What is perfect love? Is there such a thing? How can two people make their love last? Do we belong together? If we argue, does that mean we are not soulmates? These are a few of the questions I get asked in relationship readings.
The answer is the best of marriages have had their ups and downs. Perfect love is loving your partner when things aren't perfect. It's seeing through the negative energy and working through it.
Working through can take many forms. It may be leaving the house and taking some time away, or spending some time away from one another in some way, shape or form. Space and time heals all, especially for those that are living together, or married. There is much truth in the popular Chicago ballad, Hard to Say I'm Sorry, because everybody does need "a little time away". Read the rest of this entry »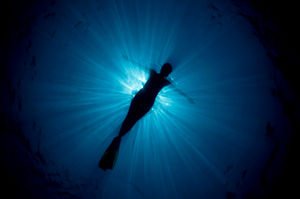 The Psychic Well is where I go, or where I am sent to, every time I do a reading. I also go there when I do Reiki, when I write an article, or when I write a poem. The Psychic Well runs deeper than you may ever believe, and I include myself in that concept, because of what happens each time I go there.
As a Tarot card reader using Numerology, Astrology, auras and deep intuition, there are always days you don't think you have any wisdom left to share. You feel as if you have no more empathy with which to feel another's pain, because just as with any profession, you can suffer burnout.
Psychic burnout can be crippling for a healer, psychic reader or spiritualist medium. You can become almost paralyzed by it. You want to work, because it's what you are meant to do. You want to write, because that's all you know how to do. But you are unable to do either. The Psychic Well beckons you, but you have no energy to make it there. Read the rest of this entry »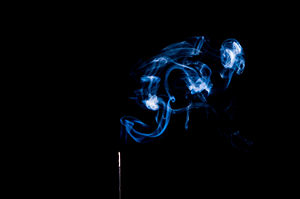 I was thirteen years old, and out walking with my father when he said, "I want to talk to you about something". I thought, "Oh no, is this going to be a talk about the birds and the bees!" And then he began, not a talk about the facts of life, but a little chat about what he called 'The Spooks'.
My dad spoke about his conversion from atheist to spiritualist some ten years earlier. He told me how my mother had taken a bet with him and he lost. Losing meant he would have to accompany her to a spiritualist church in London. He went to the spiritualist church one Sunday night when Joseph Benjamin, a well-known medium, was on the platform.
Even standing right at the back didn't stop this medium homing in on my father with a message from his recently deceased father. The message blew my dad away, especially when through Joseph Benjamin he was getting told off by his father about the way the tools he'd inherited were rusting away with neglect in the shed, amongst other things. Read the rest of this entry »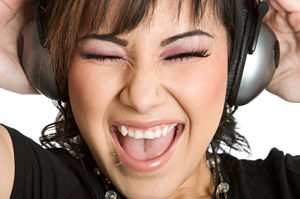 Can you answer this question? What are your hobbies, interests or leisure pursuits? What do you like to do? No, not what you do with your kids, your boyfriend, your wife. Just you. What do you like to do?
Not such an easy question to answer is it? I was asked this very question a few years ago. At the time I found myself newly single after a painful breakup. Throughout the relationship I had made my ex's interests my own. When it ended, I had to ask myself if I ever had things I liked to do before he came along.
Before I had a chance to answer myself honestly, a new man entered my life and his likes once again became mine and all was well. This was my pattern, until the Dark Night of the Soul fell upon me. I emerged from this difficult journey a different person. I am now very in tune with who I truly am. Read the rest of this entry »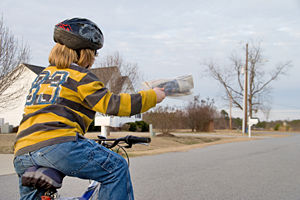 Anyone who grew up in a haunted house knows the things that can happen to a family in such a place.
I can remember the time when my brother John had a paper route, for which he had to get up early in the morning to deliver the newspaper. How my brother talked me into helping him on this particular Saturday I can no longer remember. But what happened that day will remain engraved in my memory.
It was a spring day and my brother went onto our front porch to get the papers. The milkman was also making his way up the steps, to bring my family's daily delivery of fresh dairy. I figured, since I was up anyway, why not hit Mr. Milkman up for some chocolate milk… and put it on my mom and dad's tab. Read the rest of this entry »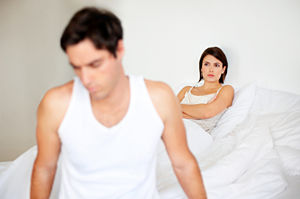 In relationships, at times you have the antagonist. This person is someone you have gravitated towards for healing. Healing can take the form of picking the wrong people to bring out sides in us that encourage beneficial change and self-improvement. It doesn't always feel good. It can also come in the form of the partners and friends we meet. These friends can sometimes be abusive or negligent.
In our work, some of us may not be able to really define what a relationship is, as anyone communicating to me, qualifies as a relationship especially if it is obvious – this is often seen more in heterosexual relationships, where I have to comment again and again, that most men cannot simply be 'friends' with women. As long as women remember that we will be ahead of the game.  This can trigger power and control issues, even if you are not sexually involved or consistent in your relationship. Read the rest of this entry »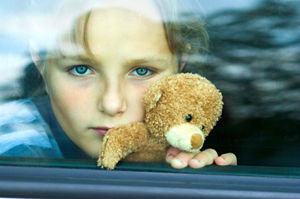 Throughout my life there have been many strange and mystical things that my immediate family and I have experienced and learned to live with. Although, I have never shared all of them with any one person I thought this blog would be the perfect place to share.
I will begin with myself. Starting from my childhood to the present.
As many children do, I had an imaginary friend. She played an important role in my life from the ages two to four years old. Her name was Dee-Dee. We lived and played together in my grandmothers condominium. Dee-Dee was not only my loyal and favorite playmate she was also my 'fall guy'. My mother said I often would insist, "I didn't do it, Dee-Dee, did it."
Now, having an imaginary friend isn't all that strange. But, what is strange is the fact that 13 years later, my uncle Pat and his wife inherited my grandmothers condo. They had a little girl and when she was about three years old, she could often be found playing with her 'unseen' friend. Her name was also Dee-Dee! Read the rest of this entry »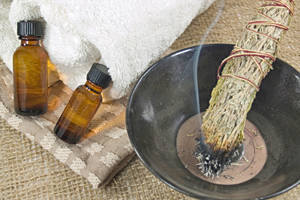 My next-door neighbor Carla recently asked me to smudge her home and bless it, because she felt there was a lot of negative energy there. She could just feel it. People live below her that she can hear until late hours in the night, using fowl language, and they would smoke too, so that would come up through the floor boards and it just makes her so sick and causes her to have headaches. Apart from that there are 'cobwebs' of trapped negative energy that she wanted me to some and clean out.
Carla has been dealing with the ups and downs of depression for as long I've known her. She is one of the sweetest people you could ever hope to meet, let alone have as a neighbor. She is very sweet and always there if you need her. She will be very social at times, inviting friends from church over and entertaining friends regularly for several weeks, and then she would become overwhelmed by the chaos and drama of the people around her and get depressed. Then she falls into a depression and you won't see her for weeks, if not months. Read the rest of this entry »