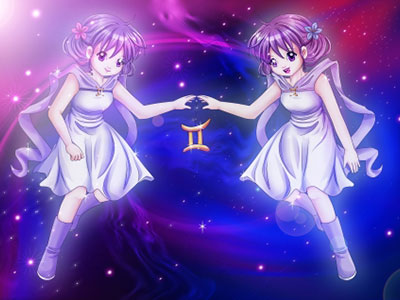 A child born 21st to June 20th  is a Gemini. They are the sign of the twins and they are often duplicitous. They can love strawberries one day and hate them the next.
If you just think of them as two children living in the body of one, you will understand their changing interests and personalities. You will also understand why they have so much energy – because they have the energy of two people!
Gemini finds it difficult to make choices, because each side of them wants something different. This can make pinning them down very challenging.
They are thinkers. They run everything through their heads. They are articulate, eloquent and very smart, and they love the written word. They love to read and write. They may have a hard time staying focused on one thing, because their minds are so active, so encouraging them sit still and focus on one thing will help them in school. Keeping them mentally and physically stimulated will help them direct their energy into positive things. Continue reading →