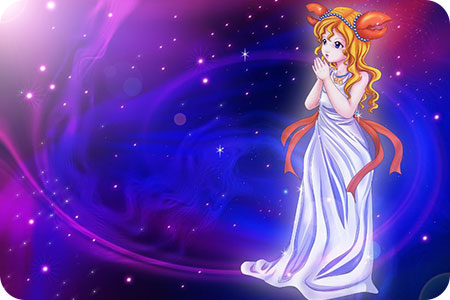 A child born between June 21st and July 22nd is a Cancer. Home and family are very important to children born under this zodiac sign. Anything relating to family and home life will tend to make them very sentimental. Cancers tend to keep elaborate scrapbooks or make videos of special family moments. They are extremely attached to the home, and especially to their mothers.
Cancer is not only a water sign, they actually love water! If your child or baby is having a rough day, sometimes just a warm bath, or a little time in the pool or at the beach, can help calm them down and rejuvenate their soul. They might also love to wash their hands, so let them help with the dishes!
Cancers tend to be highly empathetic. They are very caring, loving and affectionate. They need a lot of affection and love in return, to feel happy and secure. Keep a close eye on them and make sure they aren't absorbing other's negativity, or becoming overwhelmed by other people's emotions.